Guests at the Star Tours ride in Disney parks around the world will head to new destinations inspired by the newest film, Star Wars: The Rise of Skywalker.
Capitalising on the release of the highly anticipated film, Star Tours now has a new overlay based on the conclusion to the Star Wars Skywalker saga. Whilst this overlay could be considered a spoiler for the film, it doesn't reveal anything that hasn't been teased previously.
Guests will experience new destinations from the films, including the ocean moon of Kef Bir.  An urgent message from Lando Calrissian will invite guests to join the battle to end all battles, placing them into the heart of the Star Wars films.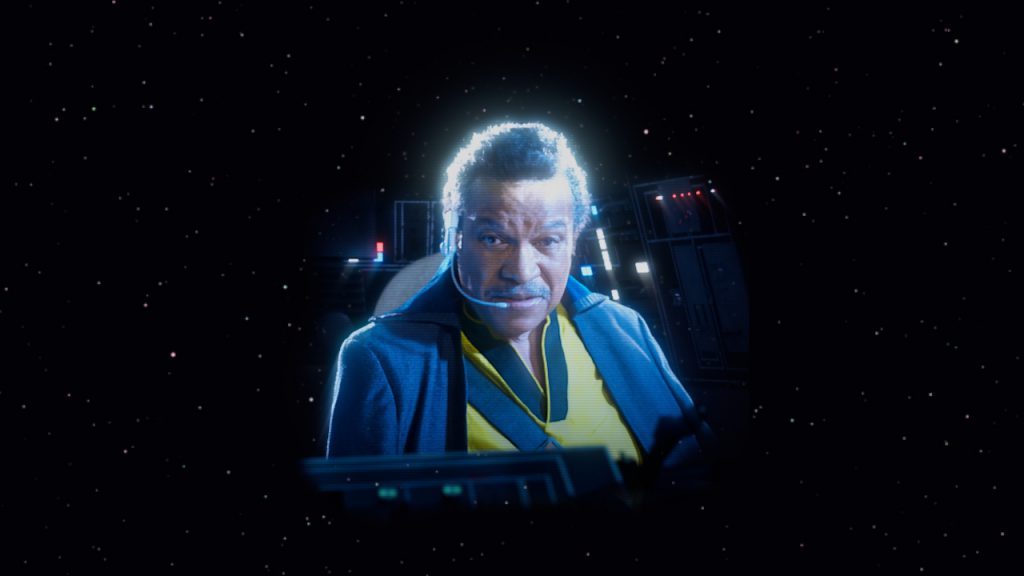 "JJ Abrams said he wanted to put a bow on Star Wars with Rise of Skywalker, and we wanted to do the same with this for Star Tours," said Creative Director Tom Fitzgerald.
Fitzgerald also made sure to include plenty of easter eggs for die-hard Star Wars fans in these new sequences.
Star Tours now has over 100 sequence combinations, ensuring frequent guest riders are constantly surprised. However, over the next few months, the ride will only feature destinations inspired by Star Wars: The Rise of Skywalker.
The new sequences were created by Walt Disney Imagineering with its partners, Industrial Light & Magic and Lucasfilm. Given the hype surrounding the film, it's no wonder Disney launched this overlay on the same day the film was released in cinemas.
Disney also revealed a new attraction poster showing the Starspeeder in the centre of new adventures.
Previews of the TRON lightcycles were recently previewed at Magic Kingdom in Walt Disney World. The new rollercoaster is set to open in 2021, in time for the park's 50th anniversary. Also opening in 2021 is the latest Walt Disney World hotel, Star Wars: Galactic Starcruiser.
Images: Disney