Cedar Point welcomed media members to test out Steel Vengeance, the world's first "hyper-hybrid" roller coaster, in advance of the public opening on Saturday 5 May.
Steel Vengeance is a hybrid roller coaster with a steel track atop a wooden structure. With a top height of 60m (200ft) it also meets the definition of a "hyper-coaster". Designed by Rocky Mountain Construction, it was built over the foundations of the old Mean Streak coaster at Cedar Point.
Riders board one of three trains and climb 62m above FrontierTown. Once they crest the lift hill, they stare straight down a 90-degree initial drop and a 60m dive to the ground.
Multiple airtime hills follow, including the world's fastest airtime hill ever created on a hybrid roller coaster, and a 35m-tall outer-banked hill placing riders on an outward tilt while moving forward.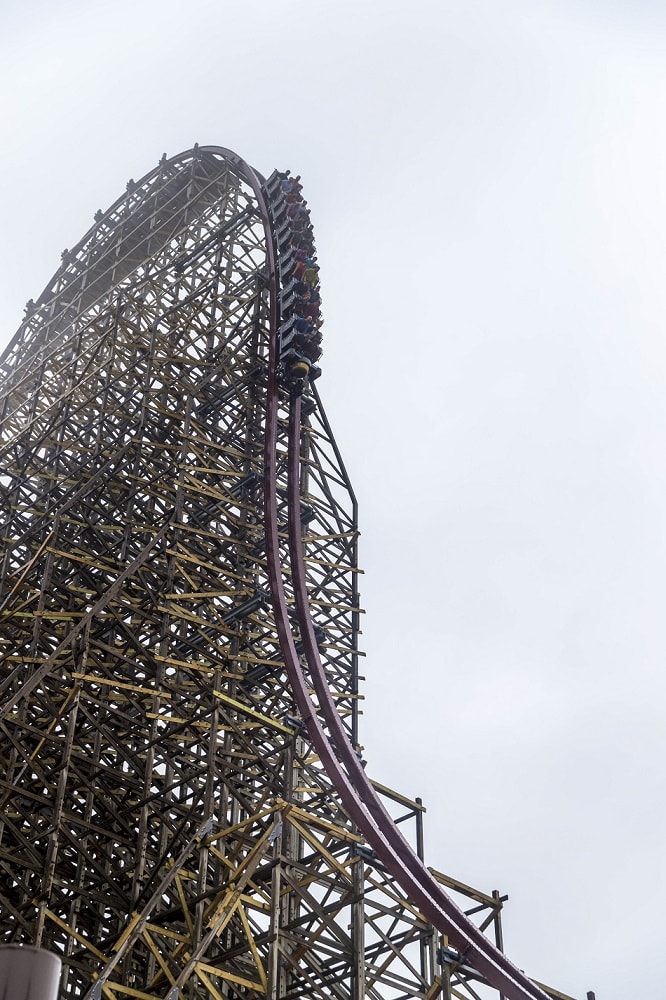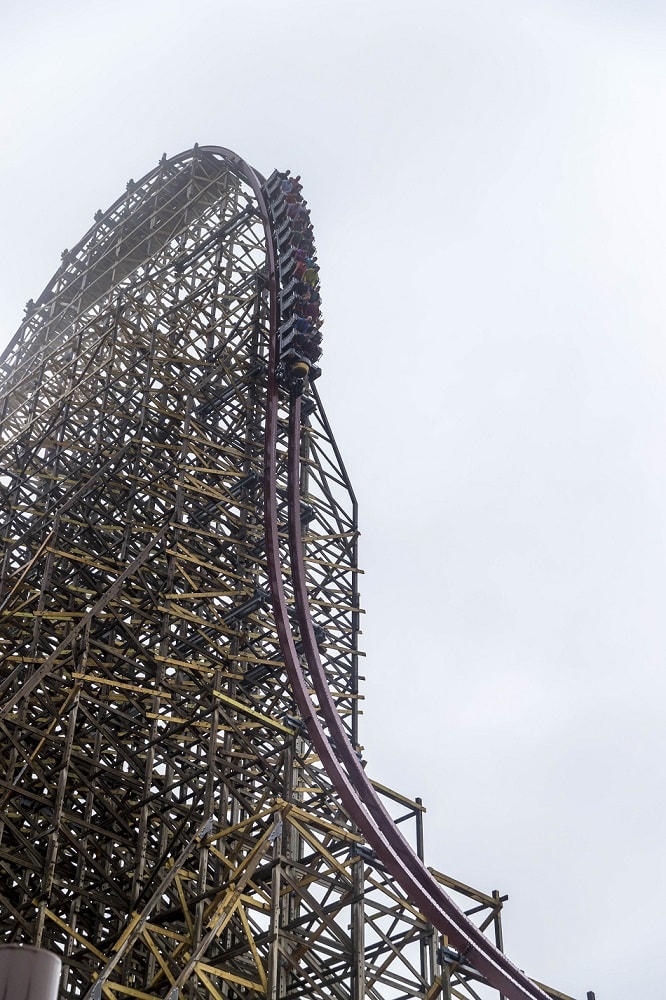 Steel Vengeance breaks 10 world records, including tallest, fastest and longest hybrid roller coaster.
Cedar Point recently held a media preview of Steel Vengeance with local news outlets releasing footage of their reporters braving the ride.
Coaster fans can get an advance ride before the official opening by purchasing a ticket to a "first rider" benefit for the Lebron James Family Foundation on 27 April. Alternatively, Cedar Point season and platinum pass holders can claim tickets to special preview evenings.
Images: c. Cedar Point.