The minds behind Westworld SXSW 2018, the immersive entertainment experience at the recent South by Southwest conference outline the creative process, from inception to execution.
Westworld, the popular science fiction western TV thriller, returned for a second season on HBO this
week. To promote the blockbuster series, HBO commissioned an immersive Westworld experience at the 2018 South by Southwest (SXSW) in Austin.
Giant Spoon, the marketing agency behind Comic-Con's immersive Blade Runner 2049 installation, was hired to deliver the experience. With the help of entertainment development company Mycotoo, they came up with a uniquely immersive Westworld activation.
In a blurring of boundaries between fact and fiction, VR and experiential theatre, the team contrived to replicate the spirit, feel and sensory perception of the show. The installation brought to life the town of Sweetwater, complete with 'hosts', horses, gunslingers and hard liquor.
An incredibly alive experience
Blooloop caught up with the creators of the acclaimed activation to hear about the creative process from inception to execution.
Co-founded by David Wally and Cliff Warner, Mycotoo specialises in location-based and live entertainment.
The company was brought in by Giant Spoon to develop a 450-page script and direct the 51 characters that interacted with each other and guests as part of the Westworld "activation" at SXSW.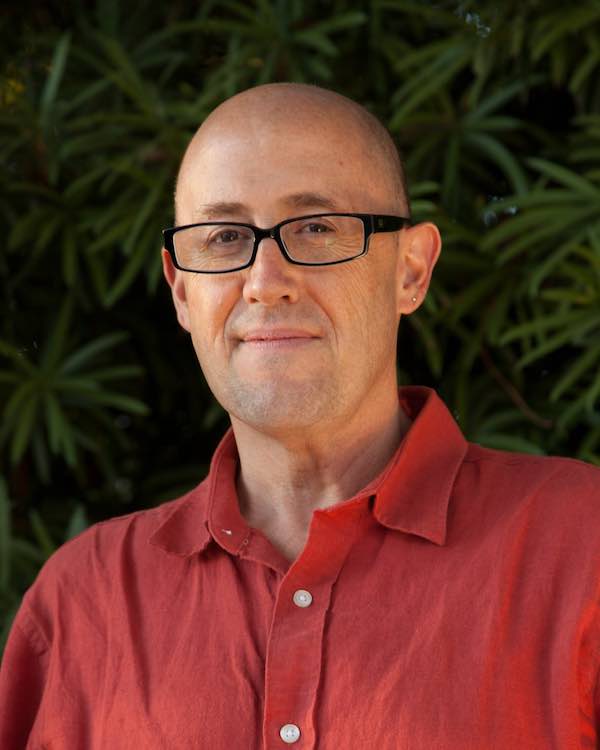 Mycotoo has a history of success with Giant Spoon as the two companies worked together on the Blade Runner 2049 installation at Comic-Con.
Wally (right) said: "Westworld was one of those wonderful, special projects where everything just worked."
Immersion is a real trend in theme parks, with virtual reality an increasingly significant factor. However, Wally felt that it is too isolating an experience for what they wanted to achieve with the Westworld project.
Immersive theatre
"What excites me about immersive theatre," he said. "Is that my role as a writer and as a director is to frame this whole thing. To help to create this world, this scripted spine that we are going to stick to. I also have to teach everybody how to improvise, to interact with guests who are going to throw them off. It becomes this incredibly alive experience that cannot be replicated, from hour to hour, from loop to loop."
The ephemeral feel of the installation made it exciting
The ephemeral feel of the installation made it exciting – and meant the preparation had to be flawless.
Wally said: "We were dealing with one of the truly great IPs that are out there. In my view, Westworld is one of the best things in culture, right now. All they were doing, all they were really asking from us, was to create a real Westworld.
"And that was incredibly challenging and ambitious, but also exhilaratingly exciting."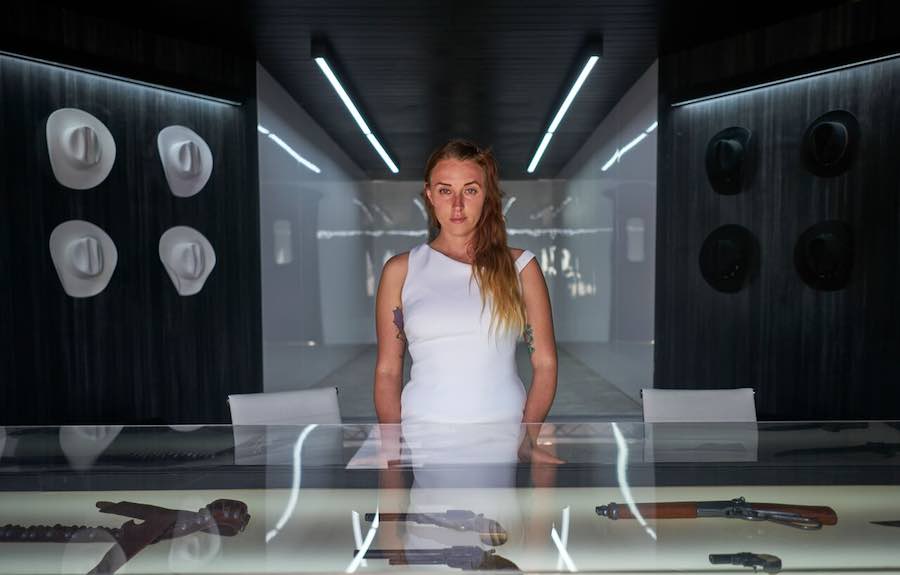 11 ninety minute plays, 51 storylines
Mycotoo's approach was to ensure that they were on the same page as their stakeholders, Giant Spoon and HBO.
"And then it was a process of working in concert and in isolation, going back and forth, to articulate that vision," Wally said.
A 90 minute loop of life
In order to recreate the groundhog day-type feel of Westworld, the team decided to give the actors a 90-minute loop of 'life' that would repeat throughout the day.
"I realised in doing that I had created for myself 51 characters, which meant 51 storylines. And they had to take place in 11 locations across this 2 acres, and they had to be of a duration of 90 minutes. So I basically had to write eleven 90-minute plays. That was daunting, but it was fantastic."
Because the activation was in Austin, Texas, Wally had to use mainly local actors.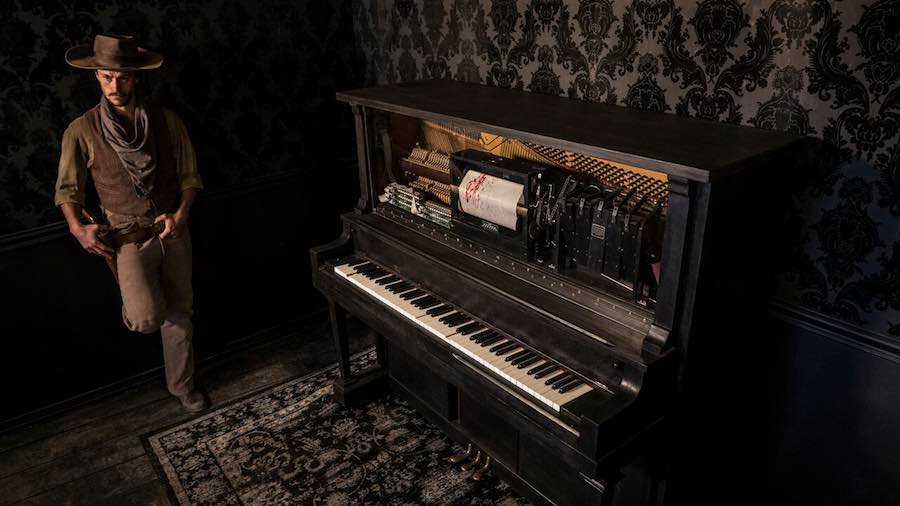 "We went out to Texas at the end of December and cast about 45 of the actors. I was incredibly impressed, surprised, delighted to find that the talent pool was ginormous. But I then had to leave them and not see them again for two months. And I had this 450-page script that we then had to rehearse in two and a half days."
Long distance directing
He realised the only answer was to direct it by email, text, and phone call. Wally began communicating with the actors throughout the two months while he was writing and refining the script.
"It was an iterative process," he said. "Back and forth, as we started to define, beyond character archetypes, the specifics of their character. Their motivations, descriptive adjectives, and looks and feels. Then we worked with our costume designer to figure out exactly what their specific costume would be. All of this was done throughout January and February.
"Then they hit town in Austin on a Sunday. Went for a costume fitting on Monday. Rehearsed Tuesday, Wednesday and Thursday morning. Then they were performing it by Thursday night in front of the people who wrote all those glowing reviews."
The pop-up activation's transient nature was, Wally maintains, part of its attraction.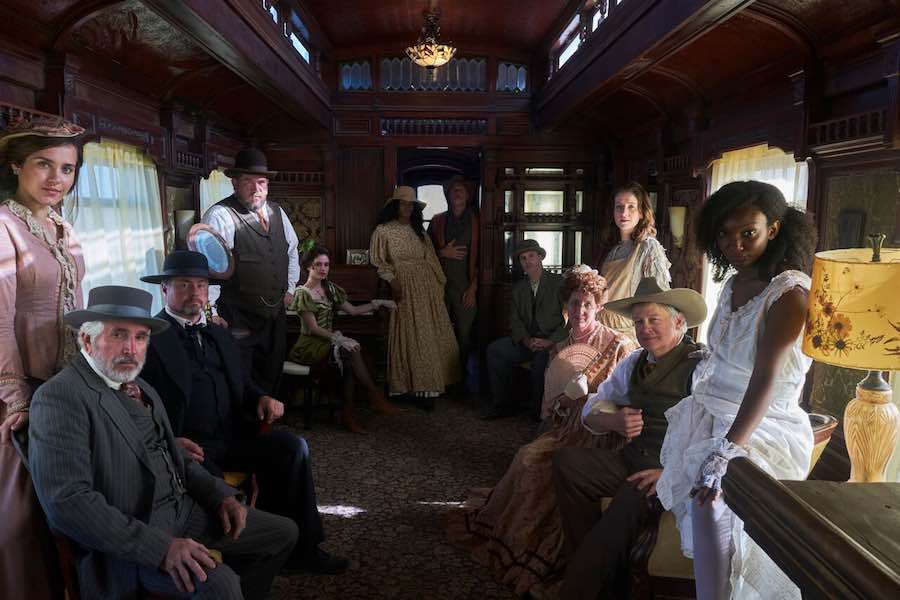 "When I was growing up in San Francisco, there was an artistic director at the American Conservatory Theatre," he explained. "He would go out there with a sandwich board to try to get people to come see his plays. The sandwich board read, 'Live on stage tonight, one time only'. So it's either you see it, or you've missed it.
"I think that's kind of what we did with Westworld. The people who were there had this incredible experience. This particular project was one of those 'live, three nights only' kind of experiences."
Experiences to touch, feel and live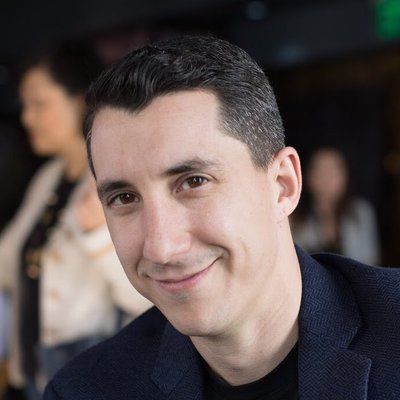 Marc Simons (right) is the co-founder of Giant Spoon, the company that brought Mycotoo on board.
"This was epic, to say the least," he said. "We want these experiences to be things that people touch and feel and live. If we make that experience good enough they become advocates for us, and by being advocates they create content for us too. They are good places to start blurring the lines."
Giant Spoon is a full-service agency that has been operating for nearly five years with 100 staff across two offices.
"We do all the things that a full-service agency does," Simons said. "Content, creative, strategy, experiential, media. But all done with a different approach in each one of those different practice areas. We started out calling ourselves an 'everything agency' because we didn't want to limit ourselves."
Giant Spoon helps its clients come up with the strategic vision for their projects. This includes the reasoning behind the project as well as the practical aspects of implementation.
A big, immersive, experiential activation
The story of the Westworld activation, Simons explained, goes back to the Blade Runner 2049 installation at Comic-Con.
Google ghost towns and location scouting
"We created this big, immersive, experiential activation there, which took over a big parking lot in San Diego. It was massive, the biggest thing that has happened at San Diego Comic-Con ever, I think. It was our first really big experiential activation like that. And that's where it really started. HBO gave us a call the week after we got back from San Diego."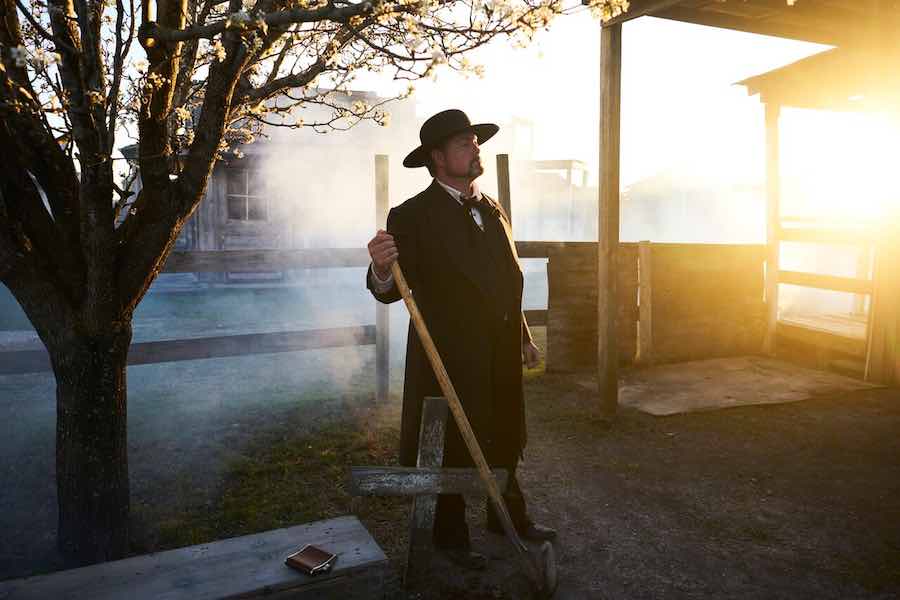 After showing off everything the agency had done to create the experience at Comic-Con, HBO then briefed Giant Spoon on what they wanted.
"And the brief was we truly want to bring Westworld to SXSW," Simons said.
It was that simple.
The Giant Spoon team went back to their office and googled ghost towns outside Austin.
"And then we actually went to Austin on a location scouting trip. We sent drones overhead to get some aerial views of the sites we might be dealing with."
Working with the Westworld IP
They settled on J Lorraine Ghost Town, a family-friendly venue featuring Old West storefronts. Next came weeks of construction followed by hauling in a train car from the actual series. The aim was to ensure visitors would experience that first moment of exiting the train and seeing Sweetwater.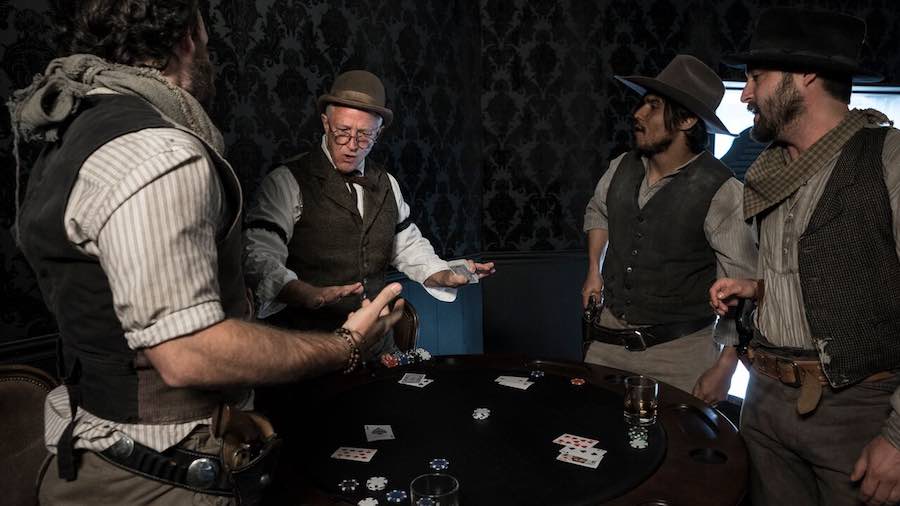 Simons said: "At the same time we were thinking through, how does one bring Westworld to a ghost town? What does it need to look and feel like?"
Real robots were not an option, of course.
"But we could hire actors, which is what we did for Blade Runner in this futuristic Los Angeles. So we said, let's just pick that up and leave it over here, and figure out how and what we add to that experience to make it that much more immersive."
The footprint of the simulated Sweetwater was far bigger than the Blade Runner activation had been. There were also considerations such as transport to take into account. How could people get from downtown Austin to a location fifteen miles outside the city?
"A lot of thinking needed to be brought into the room in order to actually accomplish this," Simons said.
"There was a lot of trust between us, the partners that we brought into the mix, and the clients. No one group could do this; it had to be a collaboration, especially when working with an IP like Westworld. We needed to be careful with that, we needed to respect that content."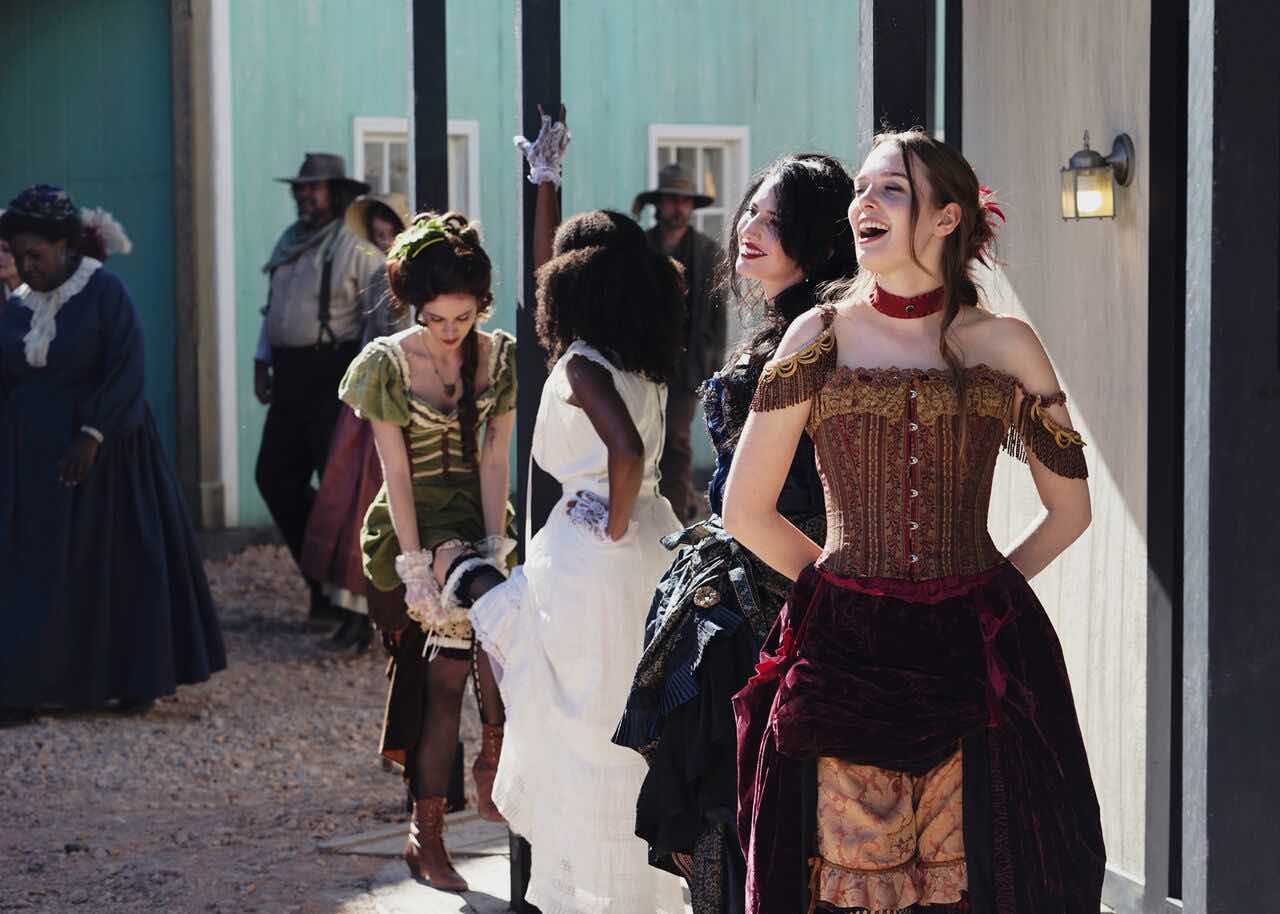 The importance of trust
The show's creators, Lisa Joy and Jonathan Nolan, were involved in the creative process when the script was being devised.
Simons said: "Having the ability to work with them, having their trust and for us to trust that they understood what we were trying to do, and were more than willing to help us, is what brought it creatively to life."
It was necessary to lay down firm ground rules for guests
One challenge was to differentiate between the Westworld on screen, and the Westworld activation at SXSW.
In the HBO series, Westworld is a world where high paying guests may indulge any impulse without fear of retaliation from the robot 'hosts'. Murder, rape and mayhem are commonplace. In the activation, it was necessary to lay down firm ground rules for guests.
"There were two rules," Simons said. "The first was, you don't touch the hosts. The other one was no guns."
An element of exclusivity
He added: "By putting down those ground rules, some people were like, 'oh it's not really like Westworld". No shit it's not really like Westworld. This is not really Westworld. This is having fun, everyone relaxed.
"We can do things to make it feel like, this place is different, but the guests needed to respect the line. And they did."
The activation was so compellingly successful that many people felt it was a pity it only lasted for such a short time.
Simons disagrees.
"We are all sad to leave Sweetwater. But the fact that it only existed for that short amount of time actually adds another element of exclusivity. You had to be there. Now it's a legend that people talk about. It certainly added something to the effectiveness of this as a marketing stunt."
The immersive Westworld activation, Live Without Limits, ran at SXSW in Austin, Texas from 9-11 March 2018.