Universal Studios Japan has released new details about Super Nintendo World, unveiling the expansion's state-of-the-art technology and wearable wristbands.
Super Nintendo World will combine the real world and video games, with visitors able to use a wearable wristband, called a Power Up Band, alongside a smartphone app.
Guests looking for interactive experiences can download the Universal Studios Japan app on their smartphones and link it to their Power Up Band, which can be purchased at Super Nintendo World.
The Power Up Bands are themed to different characters, and allow guests to collect digital coins and compete with other guests.
Feel like you're inside a video game at USJ
Super Nintendo World will also feature Question Blocks, which guests wearing a Power Up Band can hit to collect coins.
Visitors can also obtain collectible items, such as character stamps, in order to earn coins. They will feel like they are competing for a high score in a video game.
https://twitter.com/USJ_Official/status/1217016000387960837
In addition, guests can collect digital keys and unlock gameplay opportunities in 'Key Challenges'. These include 'Boss Battles' against enemy characters.
JL Bonnier, president and CEO of USJ, said: "The history of 'asobi' (playing) created by Nintendo, the world's top game brand, has always surprised people with innovation.
Guests can use smartphone app with Power Up Band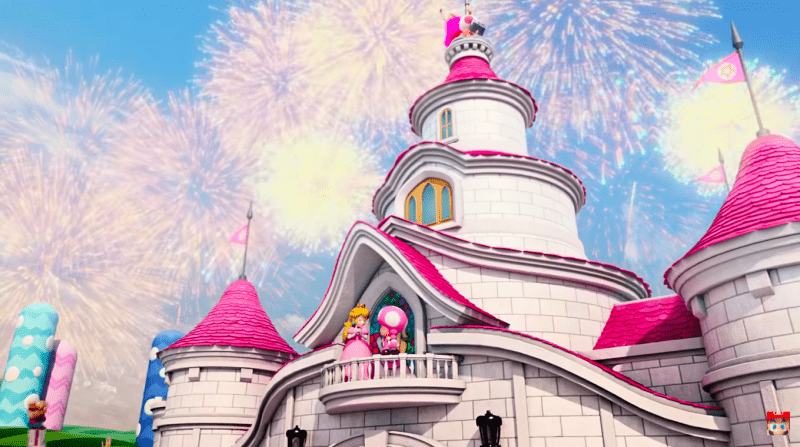 "We have finally welcomed a year in which Universal Studios Japan can deliver such exhilarating experience to its guests in collaboration with Nintendo, a company that has continued to deliver innovation to society," added Bonnier.
Universal Studios Japan will be the first Universal theme park to welcome Super Nintendo World, followed by Universal attractions in Hollywood, Orlando and Singapore.
Super Nintendo World will be an expansive, highly themed and immersive land featuring Nintendo's worlds, characters and adventures. There will also be rides, shops, a restaurant and interactive gameplay.
Thierry Coup, senior VP and CCO, Universal Creative, said: "Think of Super Nintendo World as a life-size, living video game where you become one of the characters.
"You're not just playing the game; you're living the game, you're living the adventure."
https://youtu.be/fTSA709zNzY
Coup added: "We have developed some state-of-the-art technology to create the perfect fusion of the physical world with the world of video game.
"The Power Up Band will connect guests with dozens of iconic Nintendo items throughout the land in a truly seamless and innovative way – and the app will keep track of their adventures and any coins, stamps or other iconic elements they earn along the way.
"There will be opportunities to advance through achievements, keep score, compete against each other and celebrate together when you win.
"I think the seamless integration of the gameplay is one of the most innovative experiences we have ever created at Universal Studios."
Nintendo has also released a new music video from Galantis and Charli XCX, which you can watch above, to promote Super Nintendo World at USJ.
Super Nintendo World is opening in summer 2020 at Universal Studios Japan, in time for Tokyo 2020.