Blooloop spoke to Katrina Sedgwick, who has served as the Director and CEO of ACMI since 2015. She was previously Head of Arts for ABC TV (2012 – 2014). Before that, Sedgwick was the founding Director of the Adelaide Film Festival. She served in this role for a decade. Here, she established the Adelaide Film Festival Investment Fund and the cross-disciplinary Hive fund.
In its updated iteration, the Australian Centre for the Moving Image will feature many new spaces. It will have a free permanent exhibition with multiple playable and interactive experiences. In addition, there will be new education spaces, a media preservation lab, and labs for future filmmakers. ACMI will also boast a new café, bar and shop, and an upgraded cinema. This will showcase Australian and international cinema.
The Australian Centre for the Moving Image
Since starting at ACMI, Sedgwick has been developing a new vision for the 17-year-old national museum of film, television, video games, digital culture and art. The revamp is part of that vision.
"ACMI was set up in 2003 as a museum of the moving image," says Sedgwick.
"Initially, it was quite art focused. But over a period of time, it extended its remit, not just through artists and practitioners, but right through popular culture. In fact, all the way to mainstream blockbuster entertainment. This is interesting and has helped position us. Now, we are by far the most visited museum of the moving image in the world."
In its last full year of operations before closing for renewal, over one and a half million people visited ACMI itself. Another 500,000 visited its touring exhibitions.
A wide range of content
"It's a really big footprint," says Sedgwick. "I think the reason for that is that we are Australia's national museum of film, television, video games, digital culture and art.
"A lot of the content that we present in our institution is accessible to audiences at home, at work, through their mobile devices. And what we are able to present is a curated exploration – human rather than algorithmic curation."
"We are able to contextualize all of these different forms that we explore together against each other. From factual to fictional content and citizen journalism, through highly creative, fancy games.
"All of these sit together in a really interesting way. The reality is that now, unlike 20 years ago when we were imagined, the moving image is ubiquitous and central to every element of our lives.
"It makes media and digital literacy the foundation skills for living in a democratic society."
Exploring the moving image
An institution such as ACMI is able to bring together a diverse range of voices and stories and forms. It can also juxtapose them to explore the past, the present and the near future of the moving image.
"We find that audiences are incredibly hungry to unpack the stories behind the work that they're watching," says Sedgwick.
"They want to know why things are being made, where and how. Unpacking the process has become a critical part of what ACMI does. The success of the programmes that we run in our cinemas, our galleries and learning labs reflects that passion and interest."
ACMI is, effectively, a classic museum model exploring unusual, very contemporary material.
"The oldest things we've got in there are 130 years old. It is constantly evolving. And what is super exciting is the cross-disciplinary nature of the material."
"In the last 25 years, as an example, consider the extraordinary explosion of games, video games. They're impacting on storytelling in fiction and factual content. There is an incredible evolution in the way that we consume and distribute long-form and short-form broadcast content."
"The stories that we tell and the way that the consumer is able to receive those stories is changing. Now, in 2019, we are far more interested in deep, dramatic storytelling that takes a long-form, as well as short story arcs.
"It's just such a fertile, constantly evolving series of cross-disciplinary forums and platforms. And these intersect with other areas of the arts: writing, composition, visual arts, storytelling. So it's a very interesting cultural institution to run."
A renewal is more than due, says Sedgwick:
"We got to this fantastic result last year, but our permanent exhibition at that point was 10 years old. When it opened at ACMI it was 2009, just as the smartphone arrived in Australia.
"So much has changed since then. The permanent exhibition, which in its last year had 660 thousand visitors, was very popular. But it is designed, as many exhibitions are in museums, to remain curated, and designed to remain the same."
"It was very difficult to adapt and change it. So we put in a bid to our government and our partners and are now doing a $40 million transformation of the museum. This begins with a complete re-imagining and expansion of that permanent exhibition.
"What we'll arrive at is something that's far more responsive, participatory, interactive, collectable and shareable. Something that will continue to have this historical lens, and tell these stories, from 120, 130 years ago. However, it will also be more responsive around what's happening now, and what's about to happen."
This is, she explains, the spine of the new permanent exhibition.
"It has a technology experience embedded in it. This embodies the best practice of 21st-century museum innovation."
The ACMI team use cutting edge technology and innovation to reimagine the visitor experience. This includes the incorporation of a post-visit element that extends the conversation:
"This will allow us to continue our engagement with our visitor. Not just around them exploring what they have discovered and liked and learned during that visit, but also to be able to continue to have that curatorial human conversation around recommendations, and being able to go to third party content to explore things that they've discovered."
The investment in the museum's social spaces, its education spaces, the café, is exciting, says Sedgwick.
"It all extends the value of the museum. It cements it as a place where people of all ages and from many backgrounds can come together. And they can explore these ideas."
The moving image, Sedgwick contends, is a democratic form:
"It doesn't have barriers to access. People feel empowered at the age of six to have a passionate conversation with somebody who is 76 about a movie, an animation, a piece of video art. Because they feel it's their language.
"I think that's a really important part of our investment."
Conservation and preservation
"We are also investing in setting up what we believe is a world first. We're bringing the activities of our collections team, who are engaged in preservation, not only of fragile material, celluloid and tape and so on, in relation to our collection.
"And we're also working on the preservation of our contemporary time-based media. This is incredibly fragile, as we know."
"You've got to buy a new phone every three or four years because yours is becoming redundant. What does that mean in terms of the things that we've collected?
"If an artist made something on a CD, it would be impossible to play now. What happened to those MPEG films that you made of your family eight years ago, how do you play them?
"What we are going to do is bring to life the conservation and preservation activities of that team. These activities are, at the moment, not visible to the public. We will create a laboratory that is on display all the time in our foyer. Here, you will be able to see the act of preservation through celluloid, through tape and through digital preservation on a daily basis.
"Additionally, it will open up a couple of times a year. We will run public programmes and industry programmes around the importance of preservation and care."
"I think people understand the importance of [preservation] for analogue materials," says Sedgwick. "But they are yet to understand how important it is to care for digital material. Whether you're just a person with home movies in digital form, or whether you're a video game developer who has created a fantastic app-based game now. Well, how are you going to play it in 25 years?
"We've got a really fantastic digital team working within ACMI. Our exhibition and experience design firm is a company called Second Story. They are based out of Atlanta, Portland and New York."
"They are interesting exhibition designers. The company focuses very much on how technology can integrate with exhibition design.
"Then there is our curatorial team, which is again based out of ACMI. Those three teams have been working together to think about how you create an exhibition that has that flexibility.
"And it's around a different kind of systems thinking, if you like. It's taking lessons from how our broader dish digital systems are delivered to us that enable these kinds of seamless upgrades."
"Our team in ACMI have been creating what we're calling the XOS," says Sedgwick. "It's an exhibition operating system which runs behind and underneath the exhibition. It connects to all the different digital elements.
"For example, it connects to our content management system (CMS). It connects to our website. It connects to our post-visit experience. Vitally, it connects to our collections and our digitised collections.
"Anything that we bring into the collection is put into that system. And then we can seamlessly move it throughout the exhibition."
Because a system is delivering the content, the presentation technology is much more replaceable:
"That all feeds into the interface, and connects with the education team, the marketing team, the screenings team, the exhibition team, and then it connects out into our audience. It's one system that is delivering all these multiple points of entry. It is a cloud-based, contemporary and sophisticated approach to technology."
Katrina Sedgwick's creative background
Sedgwick's career path is unconventional. It began with a role in Peter Weir's surreal 1977 film The Last Wave at the age of nine. This role was followed by a stint in the State Opera of South Australia Youth Company.
Later, she worked as a clown, which led to street theatre, which led in turn to nine years performing with the Etcetera Theatre Company. Sedgwick also freelanced as an actor in theatre, film and television.
She went on to be co-founder and co-director of the Sydney Fringe and creative producer of two Adelaide Festivals. She was also artistic director of the 2002 Adelaide Fringe. As founding director and chief executive of the Adelaide Film Festival, she commissioned internationally acclaimed Australian films.
Did that intensively creative background afford a unique perspective on her current role?
"Not so much as an actor," says Sedgwick. "But from the age of 18 through to 25, I worked with a multidisciplinary theatre company. That was the bulk of my work, during that time. In between, I was doing film and television and theatre. But in that multidisciplinary company, we made street theatre shows, working as an ensemble. It was a nonverbal theatre company."
Cross-disciplinary collaboration
"We worked with film and video, illusion, dance, composition. It was quite an unusual combination of disciplines.
"In making shows, we were very resourceful. You get one lot of project funding and then you have to stretch it out. You make your initial show as cleverly as you can. But then you've got to tour it for as long as you can."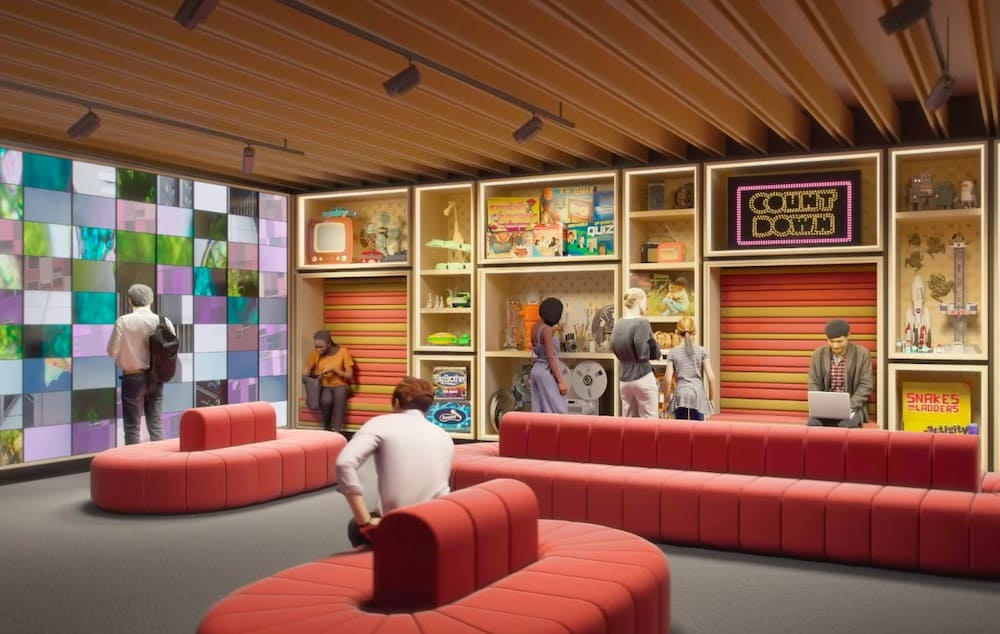 "So I learned about working with artists and I learned about how to stretch a budget. I learned cross-disciplinary collaboration and the value of that. As well as this, I learned a lot about the audience. And I learned about being entrepreneurial.
"All of those skills set me up for being able to move into multidisciplinary festivals as a producer, which is where I went next."
Sedgwick worked in multi-arts festivals for five or six years. Firstly as a producer, and then as artistic director, before founding a film festival.
"Again, I took a multidisciplinary approach. We had cinema at the spine of the film festival. But we also looked into all the other forms of moving image and big visual arts programs. We commissioned programmes and looked at future trends."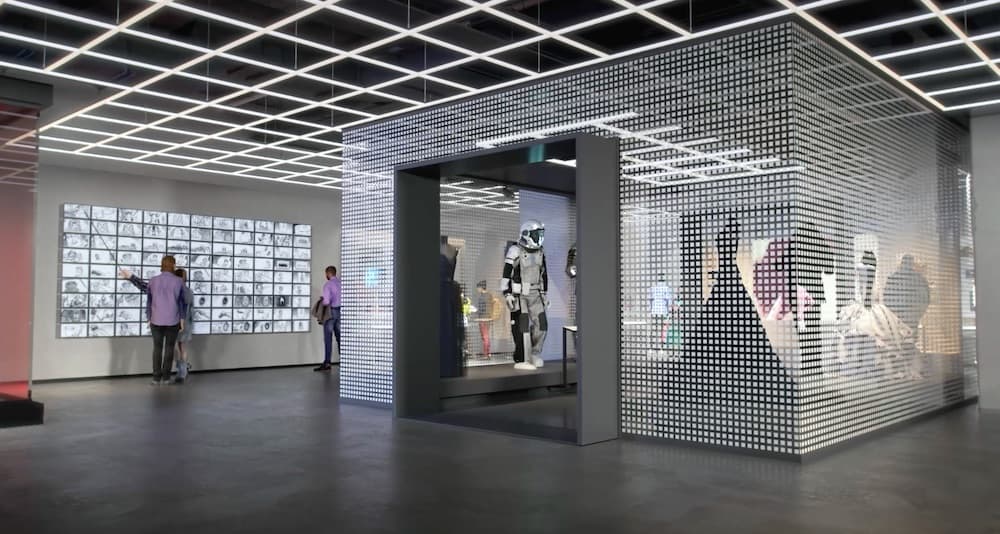 Her next move was into broadcasting. She says:
"I wasn't sure what I would do next. Then this opportunity came up. I don't think I would have ended up in a different kind of museum, but ACMI is about all of those things.
"It has been really useful to bring that independent sector thinking, having gone from the small sector into the medium sector. And then having spent the three years before coming to ACMI at the National Broadcaster, the ABC, as Head of Arts for Television.
"It is that combination of skills that made it the right time to join an organization like ACMI. I joined at a point where we were really growing and building. But there was an opportunity to reposition the Institute."
In an age of what is, in many ways, infinite choice, Sedgwick contents that people are increasingly overwhelmed:
"I think that the audience has a yearning for curation, for expert programming. We see this in the rise and rise of attendances to the leading museums and galleries around the world. Music festivals, film arts festivals, are growing in their attendances."
"It's about people seeking a shared experience that is guided by experts. Having said that, you want to go to an institution where you do have some agency. One where you're sharing a story that has been expertly curated for you.
"And as you go through that, you're discovering five, ten, forty things out of hundreds of that you could choose. Then you want to remember them, you want to talk about them, and you want to share them.
"Being able to support visitors to do that, to enable them to be creative in the space as they're being inspired and to be able to make things is key. That collaboration, in a safe, shared social space is incredibly important."
Katrina Sedgwick on storytelling
Stories and storytelling, she maintains, has always defined humanity. "We are certainly seeing that creating an immersive environment is key.
"We have found real success in recent years pushing that theatricalisation of exhibition design for our patrons. They love that ability to enter a world physically."
"I think it's a fascinating time. We've got this dramatic shift in distribution and delivery. The linear, viewing through broadcast is shrinking in terms of its impact. And the ability to navigate through choice or algorithmic delivery or recommendation delivery is changing how audiences operate. We are in the middle of that now."
"In the next five years, it's really going to flip," says Sedgwick. "We are in love with all the new technologies now. But it will be interesting to see whether there's a backlash against this obsession we have with our small screens.
"I think we're going to see a calming down of that constant interruption in our lives. Now, content is delivered to us through social media, text, communications, news, as well as moving image content."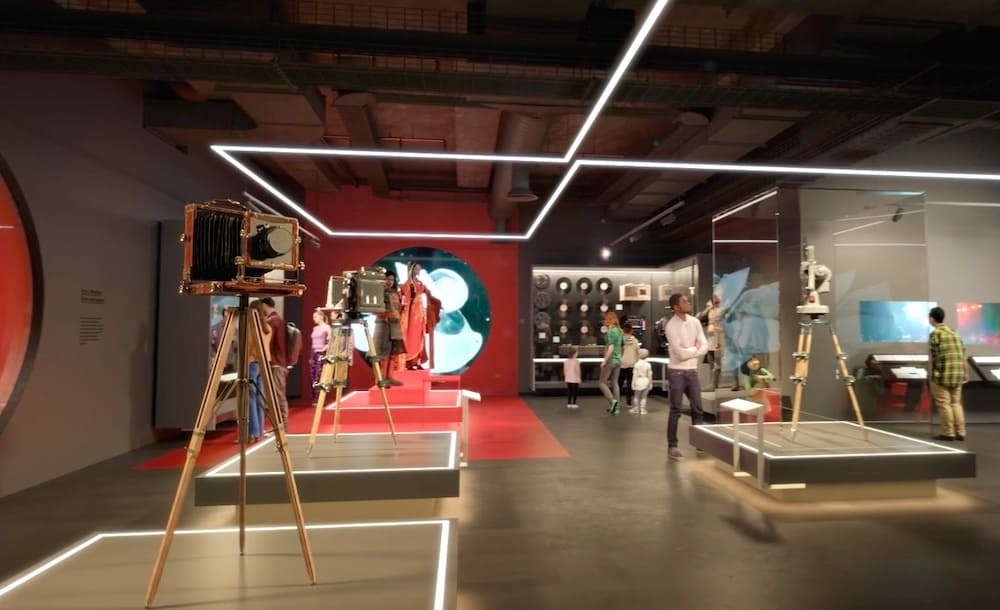 "In terms of storytelling, it's interesting. Because the models are changing so rapidly, we're seeing a shrinking in terms of the distribution of arthouse cinema; a redaction of audiences to those independent and more diverse voices."
Blockbuster cinema, on the other hand, is alive and well:
"I don't think we're going to see that change. There is pleasure in being in a packed cinema enjoying out-and-out entertainment. It is thrilling."
"But in terms of those more independent, diverse voices? There will have to be a shift in how we tell those global stories. And how we speak outside the margins, how we push what the canon is. So it isn't dominated by the mainstream.
"However, the tools of creation are more accessible than they ever were before. And we have a remarkable series of distribution channels that weren't available before. YouTube is an obvious one. So people are finding their ways through different nooks and crannies.
For ACMI to be ready to nurture those diverse voices is absolutely critical
"In the meantime, too, there are all the new technology platforms that are evolving. We have been investing quite a lot in virtual reality. Particularly in subsidising visual artists, commissioning them to make works in that space. That has been really interesting."
"We have also been working a lot with performing theatre companies and dance makers to create works in that space.
"I don't know how far VR will go, but AR is the next space. Currently, it's not seamless; it feels quite artificial. How that plays out over the next three years is going to be fascinating.
"For ACMI to be ready to nurture those diverse voices is absolutely critical."
A lot of the investment ACMI is engaged with now is about ensuring that the institution is equipped to do that.
"One thing I'm bringing in alongside the media preservation lab, which is the showcase for our collections, is the audience lab. This is a place where practitioners can beta test prototypes directly with an audience. We've done quite a lot of testing on this in the games sector."
Melbourne is home to a flourishing independent games industry.
"We've had about 15 different developers over the last three years. They have brought in work either at beta test time, as it is about to go to market, or in the really early prototype stage.
"They set up in our foyer, five or six of them with iPads and early stages of the game. Our visitors are then able to talk to the maker and play the game. They can talk about what they're liking, what they're not liking and so on."
"Effectively, the games developer is getting to audience test for free. Not only that, but the audience member is visiting a museum of the moving image, and meeting someone who's actually making the moving image. They can talk to them about how to make it better while learning about how it works.
"The first time we did it with a company called The Voxel Agents. They made the absolutely beautiful The Gardens Between."
The Gardens Between is a highly acclaimed, multiple award-winning game. It has is available for Microsoft Windows, macOS, Linux, Nintendo Switch, PlayStation 4 and Xbox One.
"They had over 600 people play that game in two days. Amazing," says Sedgwick.
Katrina Sedgwick on the future of ACMI
ACMI will reopen in 2020. Sedgwick says in conclusion: "There will be architectural interventions and curatorial interventions. There is also a technology intervention that we're calling the Lens. This is a free take-home device which sits on top of the XOS exhibition operating system.
"Using an NFC chip, it will unlock information from 'The Constellation'. This is a large repository of extra information and material. It will enable visitors to collect and save everything they are interested in."
"When they get home they will then be able to explore everything further. They can also share it, and continue the post-visit conversation."
All images kind courtesy of ACMI