The Experience Ticket.com, powered by Unlimited Leisure Holdings, provider of integrated solutions for leisure developments, is exploring how theme parks will operate after COVID-19.
The Experience Ticket.com has been looking at ways to help theme parks operate safely and avoid crowds once they are able to reopen in the aftermath of the pandemic. Guests are likely to be wary of crowds and hygiene, and social distancing measures may be required for some time.
Scientists expect that people will change their behaviour as the result of the coronavirus outbreak, becoming more cautious about the potential spread of germs and infection. However, theme parks are often crowded, busy locations with plenty of queues, so some changes to operations are to be expected.
The end of queues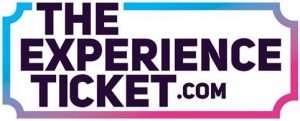 While queueing was a hassle before the pandemic, with guests naming waiting in line for too long as their number one complaint, after COVID-19 they may become unacceptable altogether. Theme parks and attractions will have to introduce social distancing in reopening, meaning either they allocate a lot more space for more spread out queues, or they opt for virtual queuing. Whichever they choose, it is certainly time to break free of the traditional model.
The Experience Ticket has been looking at this question for some time, even before the current situation developed. The good news is that operating theme parks without queue lines is possible. The company is able to provide solutions that enable operators to avoid queue lines while also keeping capacity and even improving their business model to become more efficient.
As well as the hygiene considerations, getting rid of queues improves the guest experience, as well as increasing spend on merchandise and F&B as visitors are free to spend more time enjoying the park.
TheExperienceTicket is an all-in-one solution, designed to combat theme park queueing. It delivers a customised experience for visitors, without long queues for the most popular rides and attractions.
Last year, the company also launched a spreadsheet to calculate how many guests an attraction can accommodate per day, without them having to queue.