Shanghai Disney Resort has released the first pictures of the newly-installed rides in its Toy Story Land at Shanghai Disneyland, which is set to open on 26 April 2018.
Toy Story Land is the seventh themed land at Shanghai Disneyland. Now that the installation of all the attractions is complete a period of testing is now underway.
The new attractions in the area are:
Slinky Dog Spin – This wavy roundabout features Slinky Dog chasing his own tail. Visitors take a seat inside Slinky Dog's springy spirals and race around in circles – just like Slinky.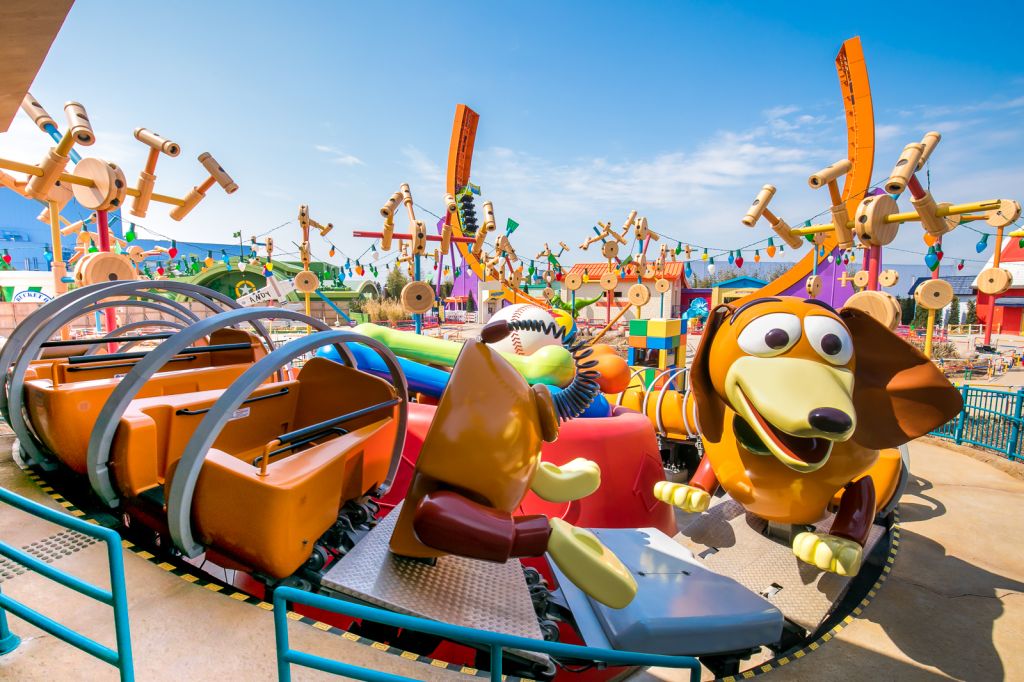 Woody's Round-Up – In this ride, Sheriff Woody has rounded up a herd of ponies, each one pulling a cart, in a ranch set up by Andy. Guests climb aboard the carts as the ponies do a square dance, swaying their carts to and fro in time to the music.
Rex's Racer – Rex, Andy's insecure dinosaur toy, loves playing the RC Racer almost as much as he likes playing video games. He enlists the help of Triceratops friend, Trixie, to invite guests to climb into RC for a thrilling ride on the U-shaped track. With Rex at the controls, RC Racer whizzes guests forwards and backwards at ever increasing heights.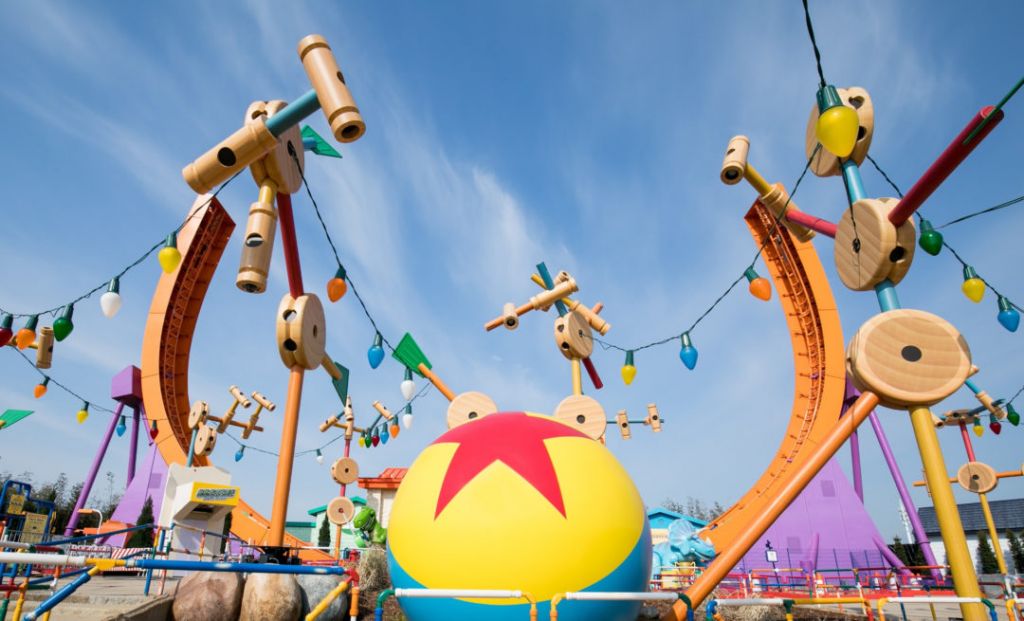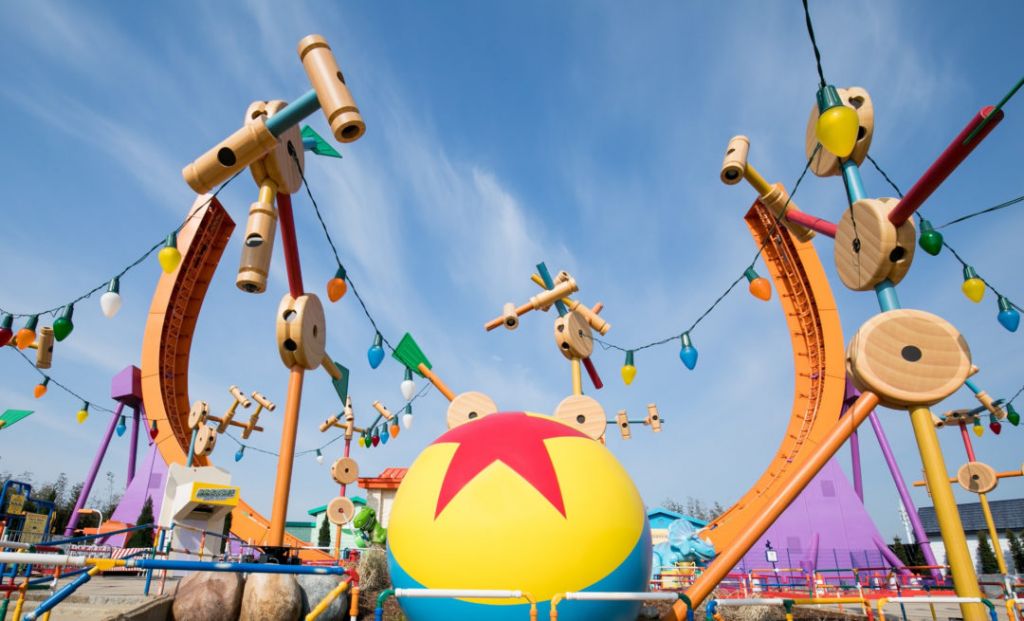 Meeting Post – This is the area where guests can take photographs and meet up with some of their favourite Toy Story characters, including Woody, Jessie and Bullseye.
To celebrate the opening of its first major expansion after grand opening, Shanghai Disneyland will host a special celebration ceremony on the morning of 26 April.
In December, the park announced a major increase in ticket prices starting on 6 June, just after Toy Story Land is due to open. Punters will have to pay up to 33% more during weekends and major holidays such as Lunar New Year.
Shanghai Disneyland pricing will operate a three-tier pricing structure – Regular, Peak and Peak Holiday. The regular price of admission is RMB399. At peak periods, including summer holidays, weekends, and many of the designated holidays, the admission charge will be RMB575.
Images: c. Shanghai Disney Resort.