Universal Parks and Resorts has filed a patent for a new sanitisation method for ride handles, 3D glasses and more.
This patent was published in November 2019, but is very relevant for post-COVID-19 cleaning procedures and ride design when theme parks reopen.
It is likely that visitors will want to see an increase in cleaning when theme parks open to the public. However, incorporating this sort of technology into old rides could be costly and time-consuming.
Compartment for cleaning glasses
In this patent, Universal suggests building a compartment within a ride vehicle to clean "an article of the amusement park ride". Although the article is not specified in the patent, this compartment could  be used to clean 3D glasses, AR goggles, or even VR headsets.
The design suggests using ultraviolet light and/or a sanitising fluid to clean the items. Depending on the design of the ride and the item needing cleaning, the ultraviolent light can be turned on for different amounts of time.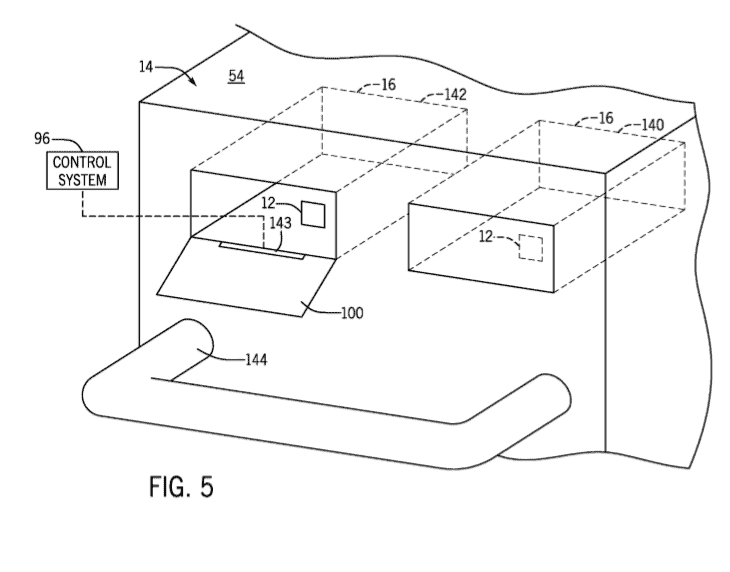 The current sanitisation process for most rides is for the articles to be collected after use. They are then taken to a separate cleaning facility, and then returned to the ride. According to the patent, this is "time-consuming" and inefficient.
The patent states that the current process increases "wait times for guests to experience the ride or attraction." It also requires a keeping high levels of stock of glasses or goggles.
Simplifying the cleaning process
Cleaning items within the ride reduces the risk of damaging these items while they are being transported to a cleaning facility. The costs that are incurred by transporting the articles to this external cleaning facility are also eliminated.
By incorporating a cleaning compartment within the ride vehicle, the sanitisation process is simplified. It also lowers the risk of someone stealing the articles, therefore further reducing the need for so many items. This could be especially beneficial if a ride needs AR goggles, for example, as these could be very expensive to replace.
If an article takes longer to clean than the short amount of time between visitors getting off and then on the ride, the ride vehicle could have several cleaning compartments. One item could be worn by the visitor while the other item could then be cleaned during the ride to be ready for the next guest.
Rotating panels
This patent also recognises that any frequently touched item on the ride vehicle, such as handles or lap bars, are also able to "accumulate bacteria". Rather than relying on manual sanitisation between riders, the guest-facing panel could have several sides. For example, in figure 6, the panel has four sides which are rotated after each use. The three sides that are not being used are sanitised.
Universal patents
It is possible that this new technology could be used in the new rides at Super Nintendo World in Universal Studios Japan or California or Universal's Epic Universe. Despite the global coronavirus pandemic, Universal has said that work is still continuing on these projects and they are on track.
Other recent Universal patents include an interactive tower ride with AR and VR elements and a 'Speed Simulation Effect'. The latter makes riders feel like they are moving quickly even if the actual vehicle slows down. There has been speculation that this could be used for a possible Mario Kart style ride.