One theme park trend I have noticed is that water rides are becoming less popular for guests. This could be due to a number of factors.
By Lance Hart, Screamscape
As someone who has chronicled the themed entertainment industry for over twenty years, I've seen a lot of interesting trends come and go. One example was the rise of the Giant Observation Wheels that appeared across the globe in major international cities.
Another trend might be the arrival of a new attraction concept. Such a concept might quickly gain mass appeal in both theme parks as well as stand-alone attractions. For instance, there is a current push towards building new "Flying Theatres" in major destinations across the world.
Sometimes these trends are more negative. Attractions can lose their popularity over time and start to vanish from many parks over the course of several years. For example, "flat rides" have been declining in many parks. Older ones were removed as they reached their end-of-life cycle. In addition, some newer ones were also removed due to troublesome maintenance issues.
Entering a coaster-war era
Meanwhile, fewer rides were being purchased in general. A reason could be that modern management felt they were difficult to market as major new additions in the coaster-wars era. This was where marketing teams felt everything needed to be a "world's first". They had to contain some kind of "EST" style label – biggEST, fastEST, tallEST, etc.
Thankfully, I think we are now seeing flat rides begin a successful return to the marketplace. This is evident with a nostalgia-themed focus on some classic older rides enjoyed by multi-generational family groups. Rides such as the Scrambler and Tilt-A-Whirl.
Marketing has been able to capitalise on these as well. Particularly, by creating feel-good family memory themed areas around them when added in groups; such as the Carowinds County Fair that opened in 2017.
Yet it was Carowinds that inspired me to highlight what may be the latest attraction style in decline, the water ride. I'm not talking about waterslides of course, those couldn't be more popular.  I'm talking about theme park style water rides in general. They can be log flumes, big splash shoot-the-chutes, and even river rapids rides.
Removal of water rides
Over the past decade, Carowinds has removed all three of these types of attractions from the park's line up. This started with their log ride back in 2009. This was followed by White Water Falls, which was closed a few years ago to make way for this year's Copperhead Strike coaster.
Furthermore, the announcement about the park's popular Rip Roarin' Rapids attraction being closed for good was made a few weeks ago. This left the park without a single water ride left in its lineup. I'm not sure if this is a first or not. Nevertheless, I find it very difficult to think of any other major theme park in the US market that doesn't offer at least one major water ride attraction to cool guests off on a hot summer day.
Gradual shift from the old to the new
That said, the removal of water rides is nothing new. It has been slowly happening to theme parks across the Americas and even Europe for much of the past decade. It started with the smaller rides, mostly older style log flumes that may have never been themed at all.
Many of them were built in the 70's and had begun showing extreme signs of age. In fact in some cases they may have actually become a bit of an eyesore for the parks.
Here we saw the removal of rides like Dollywood's Log Flume, Cedar Point's White Water Landing (and later Shoot the Rapids), and SeaWorld San Antonio's The Texas Splashdown. Furthermore, Six Flags Magic Mountain's Log Jammer and just last year Kennywood's Log Jammer were also removed. In addition to the log flumes, a large number of the compact Shoot the Chutes big-boat-splash style rides also closed down. They include Rim Runner at Circus Circus Adventuredome, the formerly mentioned White Water Falls at Carowinds, Diamond Falls at Kings Dominion; as well as a majority of them that are now closed at the various Six Flags theme parks (Movietown Water Effect, Splashwater Falls, etc…)
Bigger, better and newer
Often the removal of these flumes and water rides came with the opportunity to redevelop a large piece of property. Theme parks are then able to add new major attractions. For example, Intimidator and Copperhead Strike at Carowinds, Maverick at Cedar Point; even The Steel Curtain coaster coming to Kennywood this summer. However, the loss of the water rides seems to be happening without the addition of new modern replacements. This isn't to say that there aren't any new water rides being built.
A quick look at the offerings going into the brand new theme parks across China is instructive. It reveals an extensive collection of new flume rides opened in the last few years. Similarly, new and well-themed flume rides can also be found in Europe. One example is Phantasialand's Chiapas in Germany. While a little bit older, Europa Park also has a fine duo in the form of Atlantica Supersplash and Poseidon; as well as the soon to reopen Fjord Rafting which had sections completely rebuilt after the park suffered a fire last year.
Is technology to blame?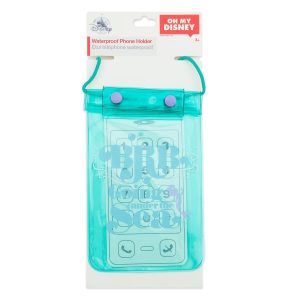 So I've wondered… Beyond simply the age of some of the attractions, is there a reason we aren't seeing more new ones built in the North American market? Has it simply gotten to the point that park guests no longer enjoy getting a bit wet? Or perhaps is technology to blame here? It is worth noting that the decline of water rides started shortly after the launch of the smartphone era in 2007, with the introduction of the iPhone.
While 'waterproof' phones are still a fairly new feature in this technology trend, for much of the past decade we saw the rise of mobile social media. This was where adults (and now many children) were trying to juggle and keep their mobile devices intact and dry while visiting their local theme parks. When faced with the option to either purchase a locker for their device or simply not ride at all, I wonder if more guests have been choosing to skip the ride instead. This may have inadvertently caused the popularity decline of these once popular attractions.