Themed restaurants have long been a key element of theme parks across the world. However, today's eating experiences are powered by storytelling and technology to deliver even more

immersive dining.
By Ella Baskerville
In Disneyland, California, The Blue Bayou imitates southern charm whilst the Pirates of the Caribbean boats glide past as part of the ride. On the other side of the US at EPCOT, Walt Disney World in Orlando there are a number of themed restaurants. These serve authentic food and drink from countries across the world and are the backbone of the park. You can sample the hugely popular Food and Wine Festival or attempt to drink around the world (try the frozen martinis in Paris!).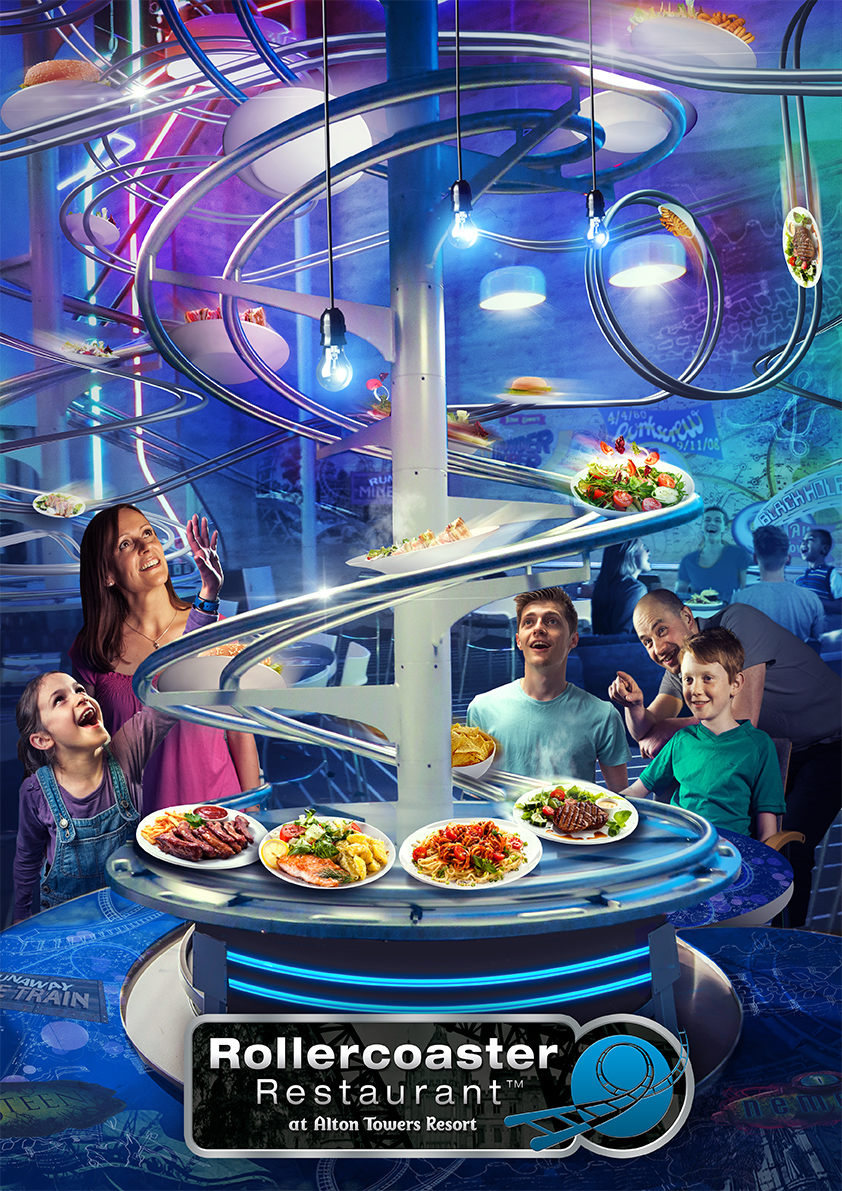 These restaurants continue the story, offer food appropriate to the theme, and importantly all have high guest throughput. Another example is the Leaky Cauldron at Universal Orlando which caters for an enormous number of guests during peak season with all sorts of English items on the menu (Scotch egg anyone?).
Of course there are the Planet Hollywoods, the Rainforest Cafes and Hard Rock Cafes too. These are like local attractions in every major city in the world. However, to stay ahead, themed dining experiences are adding new concepts to engage guests.
Roller coasters and dungeons
Both Europa Park and Alton Towers have added Roller Coaster Restaurants to their parks. Guests order food on a tablet at the table. Their food then whizzes along roller coaster tracks around the restaurant straight to their table. The meal even completes a loop the loop during the course of the 400m long track.
Also popular are dinner shows such as the cult favourite Hoop-de-Doo Musical Review at Walt Disney World's Fort Wilderness. This is a show of singing, dancing and comedy with all you can eat fried chicken too. Another example is the London Dungeons' Tavern, designed by THEME3, which is part-gift shop, part show, but officially the busiest pub in London.
A whole new category called immersive dining has opened up. It's not enough to go to dinner, now you need to be involved in the story – or at least do something that your office co-workers haven't done yet.
One such dining experience called Dans le Noir allows diners to eat their whole meal in pitch black, served by blind waiters, to allow a greater appreciation for the flavours in a dish.
Immersive dining and technology. And meth
Speakeasy hidden bars within bars are becoming more common (if you get the password correct), as well as unofficially branded bars like ABQ London where you create Breaking Bad-themed cocktails in a caravan using conical flasks and dry ice.
Gingerline are food and theatre enthusiasts based in London. They create a variety of immersive dining experiences, including Juniper Manor, a themed experience in a secret location. This boasts 4 courses, paired with Sipsmith gin cocktails and a series of actors guiding you through the story.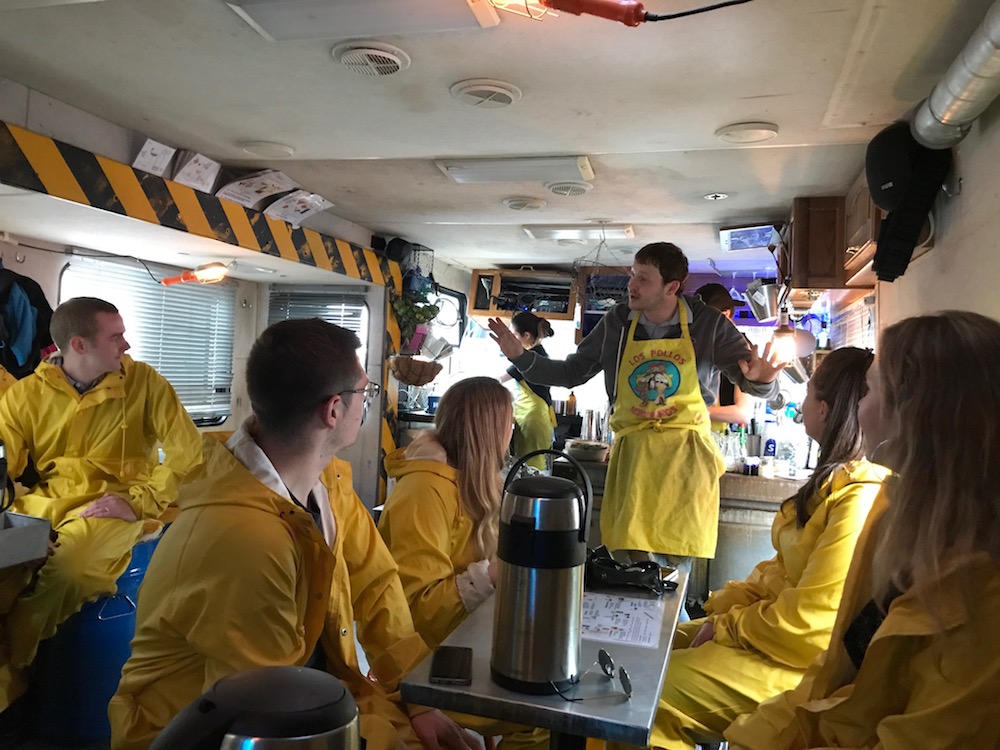 Technology is now being used to create new dining concepts. Perhaps the most famous, (but also the most extravagant) is Heston Blumenthal's 17 course tasting menu at The Fat Duck. The experience is based around a journey. This takes the diner from the sea shore (including a sea shell with headphones to listen to the sea) to a sweet shop complete with personalised sweets.
Projection mapping in dining has taken off in recent years as the quality of the technology has increased and physical size of projectors has decreased. ICONPATH launched their latest Palate product at AAE last year, and new concepts are taking over thoughout the events and dining industry.
Open sauce and le Petit Chef
Dinner Time Story, is a global immersive dining concept. It is a two hour experience that uses high quality projection mapping by Skullmapping, to tell the story of "Le Petit Chef'. Guests follow the route of Marco Polo. This takes them from the seaside, to Arabia, to India, to China and back to France for pudding.
The story is projection mapped onto a blank book (and tablecloth) in front of guests. It brings together themed gourmet food and paired cocktails with props and decorations from each location. The concept is growing fast. There are 8 locations in the Middle East, Europe and the US with a ninth opening up in Cairo in 2018. Panasonic projectors were chosen for the project due to their clarity. There is no room for fuzzy images when diners are so close to the action!
Lastly, one unusual dining concept is the Instructables in Amsterdam. This is the first open sourced restaurant in the world. Diners can leave with instructions to make everything in the restaurant from food to furniture. These are found on instructables.com – a platform for creatives to learn to make nearly anything. Even the instructions for making the Instructable Restaurant itself can be found on the website. I could see this idea working well for the IKEA Museum or Legoland!