The attractions industry is a business of conferences and trade shows and many of us frequently travel abroad to attend such events. Generally held in attractive, tourist-friendly cities, delegates are encouraged to attend both for the quality of the conference and the location. This is why I have been to shows in Orlando, Singapore and Amsterdam and none to date in Leeds, Detroit or Calais.
And so it was that the opportunity arose to attend a seminar in Lapland. Snappily titled The Arctic Inspirations Seminar and ' importantly for any conference – already boasting its own acronym, AIS, it was organized by Lappset, the Finnish designer and manufacturer of play equipment. The company recently made the news for the creation of its branded activity attractions division, Lappset Creative and its partnership with the UK's HIT Entertainment, home of brands such as Thomas the Tank Engine, Barbie and Bob the Builder.
The format was two days, the first during which delegates would hear from leading experts in the attractions industry and on the second would have the opportunity for a factory tour of Lappset's premises. The unusual location, Rovaniemi, a town just inside the Arctic Circle made for an attractive destination and the added extras ' a night in the famous ice hotel, a chance to snowmobile (is that a verb?), an opportunity to meet Rovio, the creators of Angry Birds ' were enticing prospects.
The (long) night before
Early evening and on arrival at Rovaniemi airport – an hour's flight north from Helsinki, a small group of us were bundled into extremely thick winter clothes and out of the airport exit. Here we were we met with not the standard line of bored looking taxi drivers but a not so standard line of reindeers with sledges (sleighs?). The snow was thick and the firs and spruces that ringed the airport were heavily laden with a brilliant white carpet of snow. The beauty of the scene was heightened by the singular lack of grey sludge and brown, gritted snow. To the Finnish, deep snow is a given for a big chunk of the year so they deal with it in a mature and organised manner. With snow tyres on there is no need to grit, so the roads remain a pristine white. (As we drove at 60mph in the snow in our coach, back in the UK Manchester airport was grinding to a standstill as a few thousand snowflakes caused predictable chaos) .
We were under strict instructions not to touch the reindeer. This was easier said than done, especially as they were over-friendly creatures and kept trying to lick us.
Our reindeer found Ronald Hoppzak, owner at recreatiecentrum de Schatberg, particularly irresistable:
Our "taxis" took us directly to SantaPark attraction. Uniquely the park is sited in an underground bunker, in fact the same one which is designated as the shelter for the population should a nuclear winter occur.
Owned and operated by husband and wife team, Ilkka L nkinen and Katja Ik heimo-L nkinen, this unique attraction welcomes over 70, 000 visitors form over 40 countries a year.
We were greeted by genuine elves, with musical voices and turned up noses, who led us on to the different attractions at the park: the Elf School, Mrs. Gingerbread's Bakery ride, the Magic Sleigh Ride and Santa's workshop where we met the Big Man himself and were given presents. There was also an ice bar where we sampled the local liquorice flavoured spirit while dressed in thick furs before enjoying dinner in the restaurant situated just inside the Arctic Circle.
The Santa Claus hotel in Rovaneimi to which we retired for the night was comfortable and warm and a trip back to reality after our magical arrival and evening with Santa and his Elves.
Day One – Snow Business
The seminar took place at the hotel. What made the day unique were the local speakers. So while Paul Kent, Tony Sefton and Ray Hole delivered interesting, succinct presentations full of what I believe are called "actionables" and "takeaways" none of them knew very much about making hotels and buldings out of ice. However, Ville Haaviko and Taavi Heikkil did.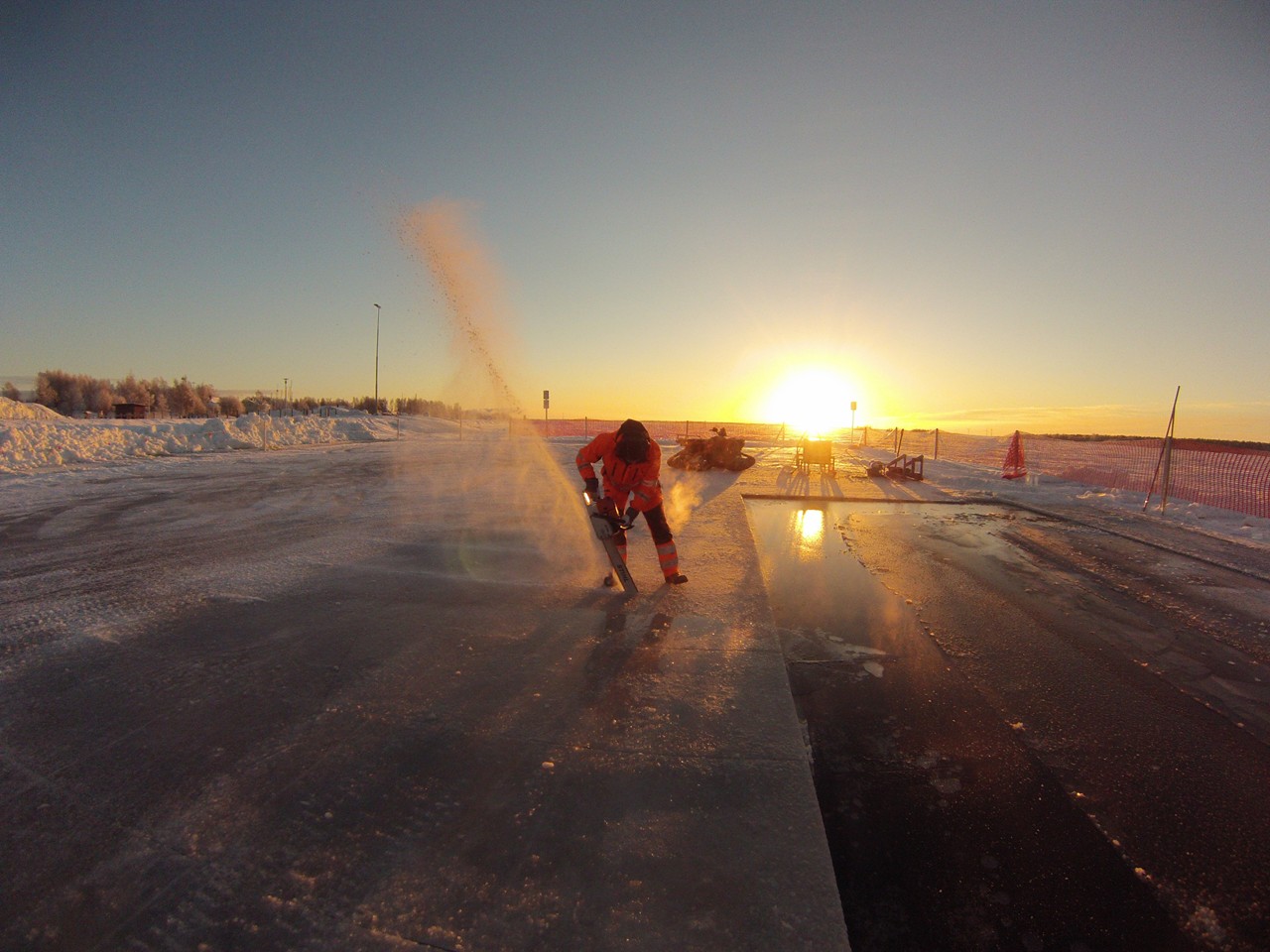 Ville is Managing Director of the Arctic Snow Hotel and an expert in snow construction and Taavi is President at Frozen Innovations Ltd. They each told us about the mechanics and logistics of both creating and then managing a building or attraction made entirely out
of ice and snow. Remarkably the snow they use is not the white stuff lying around in huge drifts and constantly falling from the sky but it is made artificially and created on-site. Something to do with consistency.
Taavi showed us a slide with him standing with his enormous chainsaw and I, along with half the men in the room, sighed: my trusty chainsaw back home is barely 18 inches long and just a toy, a girl's saw. Taavi's however, was undeniably a proper man's chainsaw for proper man's ice. We then watched a video of him and his team cutting up great thick sheets of ice from a river, slicing through the frozen surface under their feet as it swayed beneath them. They obviously knew what they were doing.
After our enjoyable evening the night before at Santa Park, owner Katja Ik heimo-L nkinen delivered an engaging presentation on the past, present and future of the official home of Santa.
We also heard from Rick Worner, from the States, who is MD of National Realty Advisors. Rick's expertise lies in assisting real estate developers and investors to identify and fund opportunities for themed attractions.
From Lappset we had a warm welcome from Chairman of the Lappset Group Board, Johanna Ik heimo, while Johan Granholm, Director of Lappset Creative wrapped up the day with a presentation about the new division's branded activity attractions.
Snow Hotel
After the seminar we spent the night at the Arctic SnowHotel Experience, enjoying dinner in the vaulted ice dining room, snow saunas and the outdoor jacuzzi in the snow.
The braver souls among us ' step forward CDA's Jan Reuvers and Hammerson's Richard Pearce – opted for beds made from blocks of ice, we instead set off through the snow for our comfortable heated igloo, with a glass roof for watching the (sadly absent – we'll have to go back) Northern lights. An unforgettable experience and definitely a tick on the Bucket List.
Factory Tour and More Snow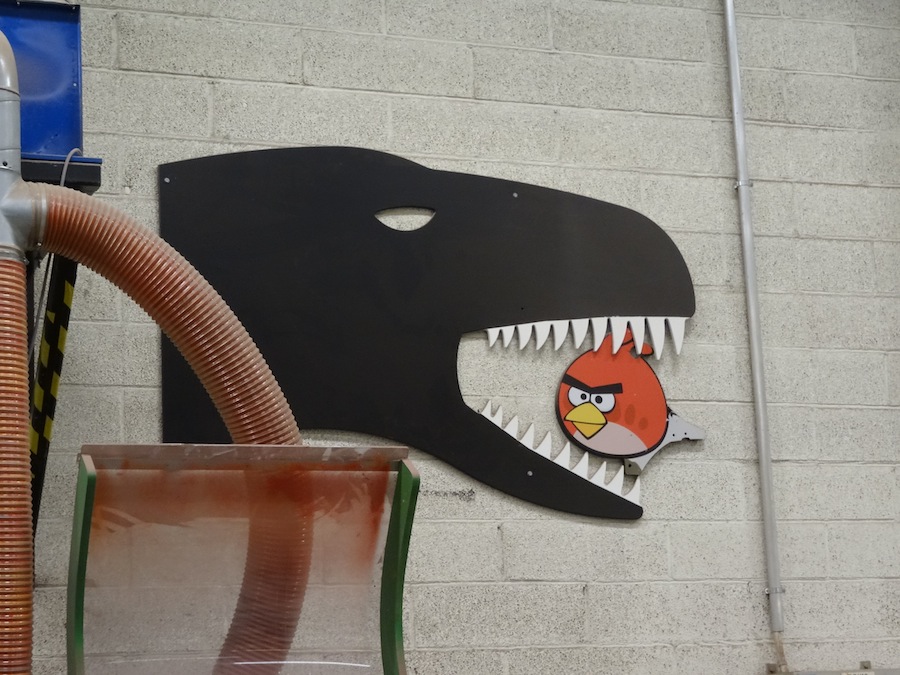 The morning brought a factory tour, a glimpse into the process by which Lappset creates their signature play parks and play equipment. We were given an introduction to the business by Tero Ylinenp , Lappset Managing Director, who also explained how the company is involved in the phenomenon of "older play", play parks for pensioners which are proving wildly popular as meeting places for romantic OAPs in parts of Spain.
After lunch we headed for the snowmobiles and zoomed off over a frozen river for an afternoon of high-octane low-temperature thrills and spills. Later on, with the sun setting behind us, we threaded our way home through the trees to the warmth of the hotel.
A superb trip to the Arctic Circle, a great crowd and an interesting conference. A huge thanks to Lappset and their team who organised the event. As well as being wonderfully welcoming hosts they managed all possible permutations of guest itineraries and winter clothing requirements with superb skill.
Hope to see you in Rovaneimi next year!