WhiteWater was founded in 1980 as a waterpark operator. However the company has now
evolved into a global leader in innovative waterplay solutions. WhiteWater runs everything from master planning to installation, while always maintaining a strong focus on the guest experience.
2017 has been a great year for the company. WhiteWater was honoured with multiple Brass Ring Awards at IAAPA 2017, including two Best New Product awards.
They also won Leading Edge Awards for their work at Changbaishan Wanda Water Park in China, and the ultra-accessible Morgan's Inspiration Island splash park in Texas.
Blooloop caught up with Paul Chutter, son of founder Geoff Chutter. Paul is Chief Business Development Officer at WhiteWater. He talked about how he has shaped his role since making the decision to leave his career as an investment banker. He also discussed the company's unique initiatives and their innovative ethos.
Growing up with WhiteWater
Paul and WhiteWater were born at pretty much the same time. "There are various stories of me being 12 months old, 18 months old, and floating around in a hot tub in a diaper after hours at the first park that my father bought," says Chutter. "That park was a catalyst for what WhiteWater is today. I grew up with the company always present, always part of daily life."
He had a few summer jobs with the company, working at one of the plants at one point, and in the finance department at another. However Chutter never intended to make the family firm his career.
"I graduated from high school, and went on to McGill University in Montreal. Then I graduated and moved over to the UK. Interestingly, during that whole period, that transition into professional life and adulthood, my father and I never spoke about my joining the company.
"There was no plan put in place, as there often is in so many family owned and operated businesses. No concept of the road map in which you will graduate, and then you will come straight home, and find a desk, and start working."
This was largely due to Chutter's distaste of the whole concept of nepotism. "At that age, the notion of stepping into whatever role it may have been as the CEO's son made me quite uneasy. For me, it was very important to go out and prove myself – to my father, but also to myself."
Coming home to WhiteWater
When Chutter graduated from McGill, he moved to London for law school. On graduation, he moved straight into a career in investment banking. "I worked first for one of the big Canadian banks, and then for UBS, a Swiss investment bank," he says. Chutter remained in London for a decade.
"I think London is one of the greatest cities in the world, and I loved the time I spent there," he says. "However, I found myself at a fork in the road. I recognised that I was at a juncture where either I would be committing to London for life, or it was time to consider packing up and moving home.
"For all sorts of reasons – family, old friends, the thought of starting a family, and so on, I decided that the time was right to move back to Canada."
He transferred with UBS to its offices in Toronto, and spent two years there. "It was about two weeks into my stay in Toronto where I met my now wife," he recalls.
Eighteen months later, Geoff Chutter paid a visit and floated the idea of Paul working for WhiteWater. Paul Chutter and his wife discussed all possible ramifications of the idea with Chutter Senior over wine at an Italian restaurant. A few days later, by chance, an opportunity to leave UBS presented itself.
"I couldn't believe the sequence of events. I met with my Dad and said, 'I'm coming home to join WhiteWater.' It probably happened a little faster than I would have expected. But there are some signs in life that you simply can't ignore, and that was one of those moments."
Scope for a paradigm shift
Today, as Chief Business Development Officer, Chutter oversees WhiteWater's business development efforts globally. "That includes sales, as well as what we refer to as our pre-contract team, our proposals team," he says. "So that's architectural departments, our ride or ride pass design, our estimating department, our sales, operations, marketing, legal, and then corporate development."
Chutter inherited his role from Andrew Wray, his father's partner, and a stalwart in the waterpark space. However, once he joined WhiteWater, Chutter saw potential for change and has shaped his own role. "I think I saw scope for a paradigm shift," he says. "In terms of who we are, how we project ourselves, how we approach work, what the focus is, who and what comes first, how we approach and treat our clients. And, frankly, who we are in the industry, and where we sit in the industry.
"A lot of that has shaped where we have come from, and where we are today."
The power of thought leadership
"Thought leadership is something that is often talked about within our walls," says Chutter. "But within any industry, frankly, it's a very difficult position to attain."
It is also, arguably, an even more difficult position to defend. However that is something that Chutter feels the WhiteWater team is closer than ever to achieving. "Over the last four or five years we've completely turned our hiring practices on their head. Our philosophical approach is that we hire for mindset, and not skill set.
"We thought we believed in it, back when we started. Today, we are 100 per cent convinced that we believe in it, because the results just speak for themselves.
"The view is that anyone can be taught the right skills. That's not to say that we don't look at someone's CV, because that wouldn't be the case. However we want to have the right people who work for us. That means people who bring the right attitude; people who are forward-looking; collaborators; visionaries who love working in teams, who love adding to the pot more than taking from it."
Change starts with people
It is this he believes, more than anything, that has taken the organisation as a whole to a completely new level. "It's very clichéd, but I think change starts with people. People are critical."
He points to the WhiteWater marketing team as an example of the way in which an ethos of empowering and enabling people can transform structure positively.
"One individual who sits between being outward-facing and inward-facing in our organisation is Una deBoer (right), Director of Global Marketing and Strategy. She has been a huge contributor not only in leading our marketing department, but also through her vision, reshaping the narrative and re-writing the script in terms of what our messaging is."
He explains that the marketing team has historically operated in a support capacity for WhiteWater's sales team. "I will know that the change is either complete or is taking the shape we want when we see our marketing efforts and our message truly at the head of the peloton. That is where any marketing team should sit. It should be leading from the front, with our sales team supporting and pushing from behind, harnessing the message that marketing is creating.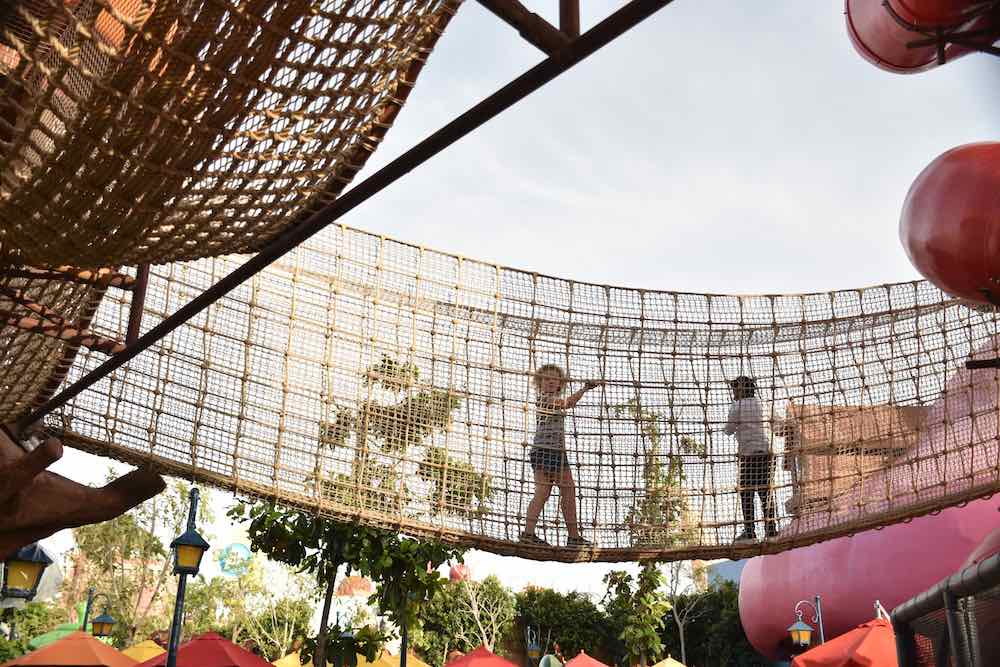 The power of Play
He feels the recent Play campaign is a "beautiful example" of that. Play is based on an appreciation of play as an atavistic function common to all. It appreciates that everyone's way of playing is individual.
Working with child psychologists, WhiteWater identified a number of play types. Each
individual may exhibit a number of play styles according to circumstance. It is only by understanding this that parks can ensure that they can cater for all play styles, and therefore are attractive and fun to as many people as possible.
"The message there was so incredibly deep," says Chutter. "It looked, not just at our business, or even the waterpark space; but had relevance for the entire entertainment, amusement and attractions industry. It looks at the guest in a completely new light.
"Child psychologists were involved. They provided a great depth of insight when it came to analysing the behaviour of young children, children, young adults and adults. It looked at what drives that and what attracts them to certain experiences."
Individual-centric approach is trending
"We all go to a theme park or a water park or a film to escape," says Chutter. "Obviously, there are different elements of that experience that attract each one of us in individual ways. It's incredibly powerful to be able to look at the overall experience in this light for a supplier who is educating a park owner in terms of what elements they should have in their park. It's far better than just dividing people into kids, adults, teenagers, male, female. Having gone through the exercise, we believe this to be an antiquated view of looking at the guest."
This individual-centric approach is, he feels, indicative of the way the industry is trending. "What we're seeing already now, and it's an interesting segue, is an increasingly immersive and tailored experience being provided to the guest."
He contends that this is how technology is being used to shape an experience. "When you look at the inclusion of technology, what are we seeing that technology doing?" he asks. "Of course it's augmenting the overall experience. However, in many ways, it is personalising, individualising that guest experience. Pick your avatar or pick your favourite song. Pick your theme.
Embarking on a personalised adventure
"It is becoming an individualised experience. It is what draws individuals to these attractions, to these parks. It's about being able to cater to the millions of different personality nuances looking for that true escape.
"I think there is no question that is where we're headed."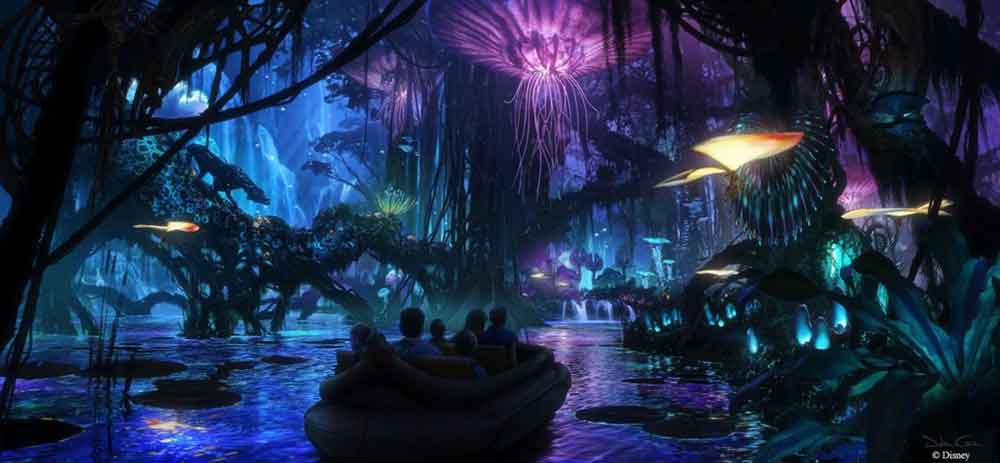 He says that while WhiteWater were at IAAPA 2017, they explored Pandora – The World of Avatar at Disney's Animal Kingdom. "Even there, when you look at queue line experience, it is geared to creating the appearance – even if it is only an appearance – that you are embarking on an adventure that is unique to you.
"Now, in particular, with the advent of virtual reality and multi-player experiences, that is going to be even more the case. We're definitely going to be moving away from a roller coaster full of people all experiencing effectively the same thing. We are moving towards completely different experiences where you can explore as you wish and discover what you are attracted to."
New products and projects gain plaudits
It has been a good year for WhiteWater. "On the heels of what has been a number of years of pretty impressive growth, this year will be our biggest and best year yet, from both a top-line and bottom-line standpoint," says Chutter.
"Again, that is largely attributable to our people. Whether they're a salesperson on the front line, or someone doing beautiful artwork here in Vancouver, they are all contributing to this. It's the result of many – both large and small – projects all around the world."
WhiteWater has brought out numerous products over the past year – No Boundaries, Raft Battle, Manta 71, and AquaForms. It has also completed a number of high profile projects. These include Motiongate Dubai and Changbaishan Wanda Water Park in China. However it is the work they've carried out for the much smaller Morgan's Inspiration Island in Texas that stands out for Chutter.
"The very large projects are fairly well documented," he says. "Whether it's Wanda in China, or Dubai Parks in the UAE. Motiongate recently opened, from a dollar standpoint, is the most expensive and largest theme/waterpark development in the world.
Morgan's Inspiration Island
"However, one that has, encouragingly, garnered a lot of press for a lot of the right reasons (including a recent feature in The New York Times) is Morgan's Inspiration Island."
It is far from the largest project the company has done or will do in the future. However Chutter says the waterpark represented something completely different and unique. "It was a… I don't want to use the phrase, 'passion project', because that implies it was in some way an act of charity.
"It was something that required a great deal of work on the front end by our designers and our engineers."
He remembers when the project came in the door and WhiteWater had a meeting about it. "We sat around a table, analysing what would be required to pull this off," he recalls. "We looked at each other and said: 'We have to do this'."
An awareness of the special needs demographic
As Blooloop explained in a feature earlier in the year, Morgan's Inspiration Island is part of Morgan's Wonderland, an accessible theme park in San Antonio. The park is named after the owners' daughter, Morgan Hartman, who has physical and cognitive disabilities.
The Hartmans call Morgan's Inspiration Island, 'the world's first all-inclusive splash park.' It is designed for children of all cognitive, physical, and sensory abilities. The idea is that all its guests can experience the joy of play, regardless of any physical or cognitive limitations.
WhiteWater redesigned its classic Water Transportation System to create five themed, accessible splash pads. It's a place where everyone can play. WhiteWater's Water Transportation system easily accommodates wheelchairs and children with physical challenges. It also carries children on Morgan's River Boat Adventure through a jungle-themed landscape over an eighth of a mile. Boats can be boarded from anywhere on the platform by simply wheeling straight on and off. Hence wheelchair-bound guests can ride with their family and friends. The focus is on inclusivity and on children – all children – playing.
"It is such a wonderful project that stands on its own for so many reasons," says Chutter. "It has also created a great deal of awareness for this space, this concept, this demographic. Already, we have been fielding a number of calls and requests from other groups. They say, "I didn't know this was possible – we would like to do the exact same thing". It's pretty amazing. We can all talk about big projects until we're blue in the face, but that's the one."
Looking through a different lens since parenthood
Chutter became a father last year. When we spoke, his son was about to turn one. "We're looking forward to celebrating a first busy year," he says. "Becoming a father completely transforms the way you look at everything. I find it difficult to walk through any park without thinking about walking through it with my son. i think about what he would be seeing or experiencing or feeling."
Previously, he says, he would have been analysing and interpreting the elements that resonated for him. "Now I look at it through a different lens," he says. "Although he's not there yet, I think about how a three-year-old boy would feel, walking through this, running around, looking up at the sky and all the big structures looming above him. How would he feel? What emotions would this experience create for him?
"I hadn't truly appreciated it until this very moment, but I think it has probably improved my ability to understand the guest experience. It has broadened my interpretation, and made it a lot more real."