Diggerland USA has announced it is expanding with 'The Water Main', a two-acre outdoor aquatic park with two multi-zone pools, a slide tower, and a swim vortex.
The attraction will also boast a Wibit-brand challenge course, an in-pool basketball area, a themed splash park, and family and leisure swim zones.
There will also be deck chairs and lawn areas, as well as F&B and private cabanas. The Water Main's grand opening is currently set for Memorial Day weekend 2020.
Admission to The Water Main is included in the price of admission to Diggerland USA, confirmed co-owner and co-president, Ilya Girlya.
New water park at Diggerland USA to open in 2020
"With the opening of The Water Main, we now offer two distinct parks for one great price," Girlya said.
"We researched various alternatives for adding value to our guests' experience and determined that adding The Water Main and including it in the price of admission to Diggerland USA returns maximum value to our guests, particularly our members, who can visit throughout the seasons.
"We want our guests to know that The Water Main is an expansion of our attractions footprint and that we are not removing any of our existing attractions," he added. "We listen to and learn from our guests.
"Many know our team's aquatic park development and operational experience and have asked about whether Diggerland USA could add a swimming pool. Why just add one pool when you can add two?"
The Water Main to include themed splash park and F&B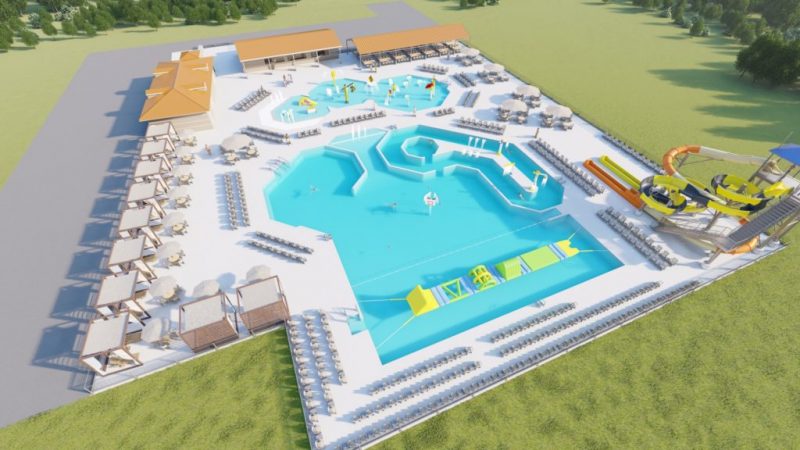 Diggerland USA is located in West Berlin, Camden County, New Jersey. Visitors can operate real construction machinery at the 21-acre theme park.
The attraction boasts various construction-themed rides, including the Spin Dizzy, Greased Beast, Elevation Station, Sky Shuttle and Ground Shuttle.
Across the pond, plans have been revealed for a £75 million water park and spa in Bournemouth called Elysium Water Park – the largest indoor water park in the UK.
Images: Diggerland USA