Super 78, the global attractions design and production studio and creators of the real-time animation system Geppetto, presented at a special Emmy event at the Television Academy in LA.
Super 78 was invited by the Television Academy to present at the Celebration of Excellence event last week, where it showcased Geppetto to more than 250 members and nominees.
The Celebration of Excellence is the Television Academy's Interactive Media Peer Group's (IMPG's) annual event.
It included a reception and celebration at the new Television Academy Saban Media Center in North Hollywood.
Showcasing Geppetto at the Celebration of Excellence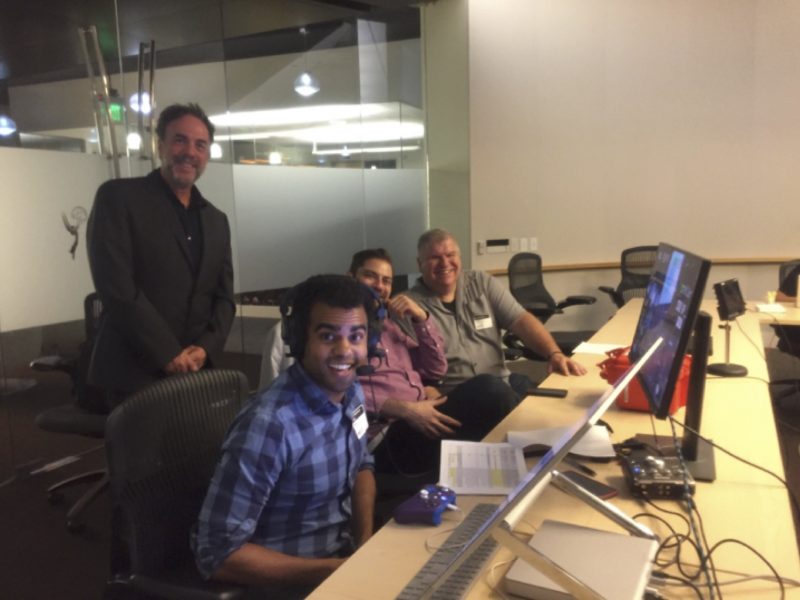 As part of the Emmy weekend, nominees were recognised in the four Interactive Media categories.
Super 78 was invited back to debut a new Geppetto character to help celebrate the event and make it more interactive.
Geppetto Real-Time Animation System brings animated characters to life without using motion capture. The system relies on animation blending, and Geppetto-generated characters can interact directly with audiences in real-time.
A new character was created for the Television Academy event, rather than a popular intellectual property (IP) character.
The Geppetto character served as a co-host for the event, providing fun and entertainment for nominees and interacting with them.
Geppetto co-hosted the event and interacted with guests
Earlier this year, Super 78 presented a special panel at the Nickelodeon Studios in Burbank, California, to more than 200 Television Academy members
The interactive panel included a special guest appearance from Spongebob's Patrick Star, brought to life by Geppetto.
The animated character spoke to the audience during the panel, interacting and creating a fun evening.
The Super 78 product is behind a range of global experiences, including the Shrek: Donkey Live! Attraction at Universal Studios Singapore and The Smurfs at Motiongate Dubai. It also powers the SpongeBob SubPants Adventure attraction at Moody Gardens in Texas.
Super 78 are working on two new Geppetto shows to debut later this year at Moody Gardens, Texas and in 2020 in China.