SeaWorld Entertainment has announced a leadership transition, with Gustavo Antorcha resigning as CEO, just seven months after taking the helm.
The company's CFO, Marc Swanson, has been appointed interim CEO. Elizabeth Castro Gulacsy, who serves as Chief Accounting Officer, has been made interim CFO.
The changes are effective immediately, and SeaWorld is now looking for Gustavo Antorcha's successor.
Antorcha, who has also resigned as a member of the Board of Directors, has agreed to help ensure a smooth transition.
Gustavo Antorcha resigns as SeaWorld's CEO
"While I may have a difference of approach, I continue to believe in SeaWorld's strategy, mission, team and prospects," Antorcha said.
"Marc and Elizabeth are fine leaders, and I am confident in their abilities to guide the company forward," he added.
"We thank Gus for his contributions and wish him well in his future endeavors," said Scott Ross, Chairman of the Board of Directors.
"We know Marc and Elizabeth will be excellent leaders in their new roles and will continue to successfully drive the business forward.
"Marc has been with the company for 19 years and has a deep understanding of the company, its parks and its strategy.
"He has been a key contributor to the success of the business for several years. Elizabeth has been with the company for seven years and has extensive knowledge of the company and its financial profile."
Marc Swanson has been appointed interim CEO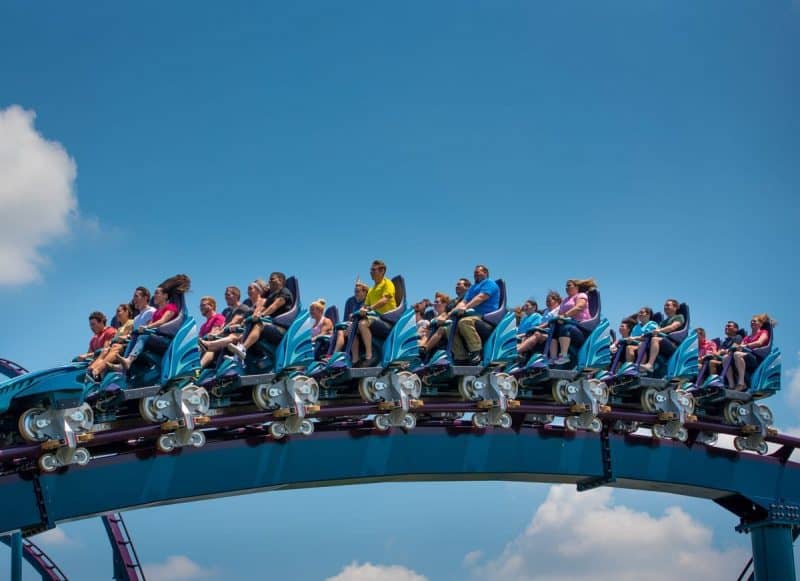 Swanson, who has served as CFO since 2017, said he is "honoured to serve as interim CEO and continue to drive our strategy forward".
Ross added: "The strategy we have in place is working and we have made significant progress. We look forward to continuing to execute on this strategy and driving a meaningful increase in value for all stakeholders."
Meanwhile, SeaWorld Orlando and Busch Gardens Tampa Bay are adding new roller coasters 'Ice Breaker' and 'Iron Gwazi', both coming in 2020.
Images: SeaWorld Entertainment