Diggerland USA in West Berlin, New Jersey is expanding its outdoor water park, The Water Main, adding an enormous wave pool ahead of the 2022 season.
Opened last year at Diggerland USA, The Water Main is already growing to offer a wave pool, crossing activity pool and additional amenities. These are set to launch for the 2022 season.
"The Water Main has been well-received as a family-friendly, summer fun attraction," said Ilya Girlya, co-owner and co-president of Diggerland USA.
"Seeing our guests' reactions, listening to their comments about what they enjoy, and wanting to build even more value into the admission price made The Water Main expansion an easy decision for us."
Diggerland USA's expansion plans
The wave pool will double The Water Main's pool capacity, and will generate vast waves in various patterns. The water park project will also double the number of poolside cabanas, and increase the attraction's F&B offerings.
Allowing visitors to walk on water, the crossing activity pool will boast two parallel courses with floating pads and an overhead horizontal handholds grid.
The Water Main is scheduled to reopen with the new additions on May 21, 2022. Diggerland USA is planning another expansion of The Water Main for 2023, adding a 52-foot slide tower with three slides.
"Many of our guests, especially children, prefer an active pool experience," added Yan Girlya, co-owner and co-president of Diggerland USA.
The Water Main expanding for 2023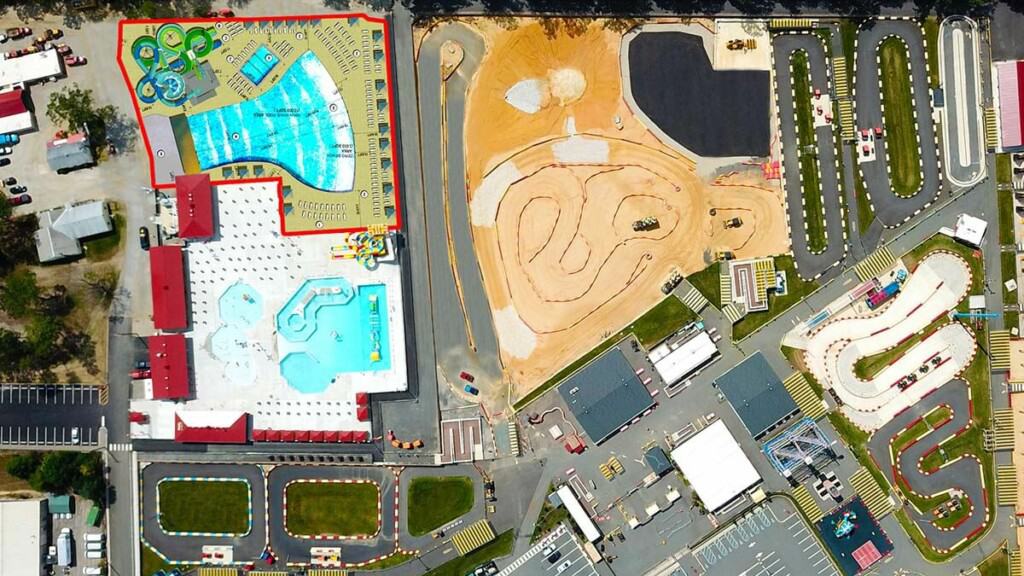 "A wave pool and crossing activity pool are a perfect fit for the type of attractions they want to see and we want to provide. The additional slide tower in 2023 will complement our existing slide tower."
The Water Main already features a Wibit-brand challenge course, in-pool basketball area, themed splash park, and family-friendly swim zones. Admission to the aquatic attraction is included in the price of admission to Diggerland USA.
Visitors at Diggerland USA can operate real construction machinery. The 21-acre theme park also includes construction-themed rides such as Spin Dizzy, Greased Beast, and Elevation Station.
Images: Diggerland USA