There will be a water park, hotel, adventure park, and more.
The first UK-based Great Wolf Lodge will feature an expansive indoor water park with slides, pools and more. The resort will also include attractions, entertainment, and dining offerings.
There will be a four-floor hotel with themed rooms, an adventure park featuring a ropes course, climbing wall, mini golf, bowling, arcade games and Great Wolf's 'mystical quest' game.
First UK-based Great Wolf Lodge in Oxfordshire
The waterpark will sit on a total of 8,800 square metres, while the adventure park will be approximately 5,000 square metres.
Great Wolf Lodge will also have conference facilities with an outdoor terrace, and a range of F&B options, including table service restaurant Barnwood, and the Great Wolf Candy Company.
Also heading to the resort is a public nature trail, as well as Great Wolf Lodge's 'Ambassadors of Fun' family-friendly activities.
Adventure park to include bowling and arcade games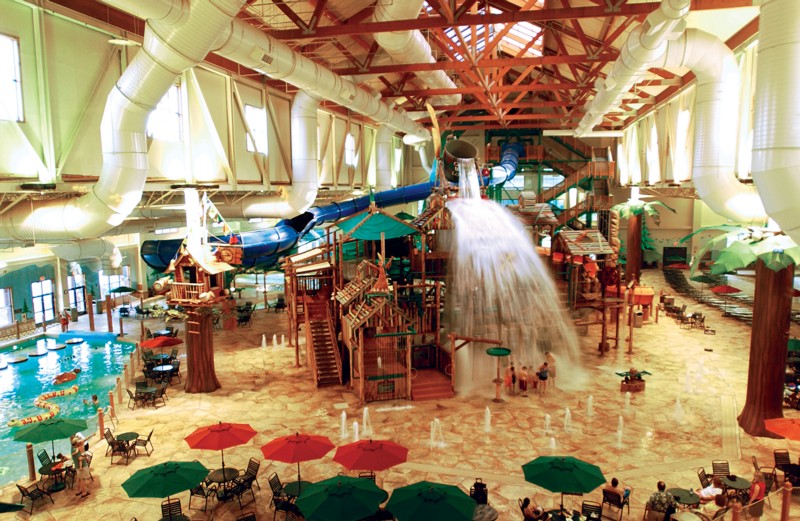 The site currently houses part of the Bicester Hotel, Golf & Spa, with the Great Wolf Lodge set to be located on an 18.6-hectare plot alongside it. Bicester Hotel, Golf & Spa will stay open under the same owners and management.
The project will be designed by architects EPR. The building will have varying roof heights, with some water flumes protruding from it, an iconic feature of Great Wolf Lodge design.
The entrance lobby will boast a 10-metre-high ceiling and statement fireplace, and the outside arrival area will include a statue of a wolf.
Water flumes will protrude from the building's roof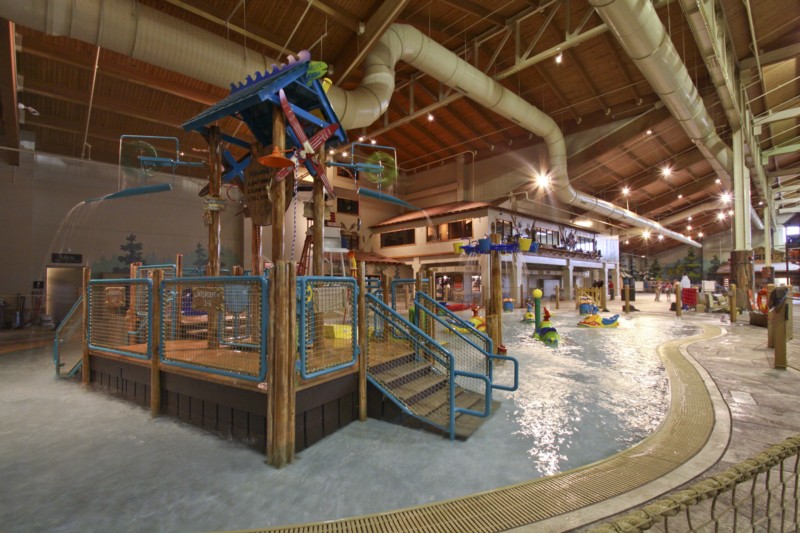 Great Wolf Resorts plans to submit an application this month, with construction scheduled for 2020, and the opening set for 2022.
In December, Great Wolf Resorts revealed plans to build a $200 million, 44-acre lodge and water park in Maryland, also scheduled to open in 2022.
The company also previously expressed interest in opening a Great Wolf Lodge in Orange County, New York. The first Great Wolf Lodge in Arizona is opening this year.
Images: Great Wolf Resorts