Holiday World & Splashin' Safari is creating a new waterslide complex and wave pool as part of a $3.5 million investment at the park in Santa Claus, Indiana.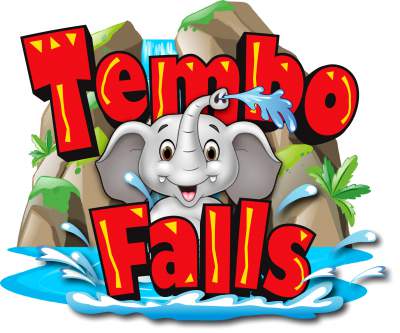 Holiday World is targeting its younger visitors with Tembo Falls and Tembo Tides, both set to open in 2018.
According to the park's President, Matt Eckert, the new attractions are named after the Swaheli word for 'elephant'.
The Tembo Falls water slide complex features eight junior slides, including twisters, a helix, a mini-bowl, and two racing slides.
Tembo Tides is home to a junior wave pool plus fun spray elements for younger children.
"Tembo Falls and Tembo Tides are designed for children who are under 54 inches tall," explains Eckert. "But, their older siblings and parents are welcome to enjoy the slides and wave pool with them."
New Holiday World attractions include a themed maze, mini cabanas and stunt show
The water attractions are among a host of new additions and improvements planned for the park.
A huge themed maze is also being created specifially for Happy Halloween Weekends. Visitors can also look forward to all-new entertainment, including a stunt show, musical magic show, and strolling brass band.
Other additions include Riverside Retreats mini cabanas in Splashin' Safari. Track improvements are also being made to the world's second-longest wooden roller coaster, 'The Voyage'.
What's more, visitors arriving in electric cars will also be able to make use of a brand new charging station.
Holiday World & Splashin' Safari opens for the 2018 season in May.