Vortex Aquatic Structures International has partnered Meliá Hotels to provide aquatic play attractions for the company's new Circle by Meliá resort in the Dominican Republic.
Circle by Meliá is a holiday club providing members with access to high-end resorts and customised experiences. This latest offering at the Paradisus Palma Real in Punta Cuna will feature a waterpark fitted exclusively with Vortex play elements.
Designed by Alvaro Sans, the park is intended to add value to the guest experience by providing imaginative, interactive aquatic play.
The waterpark area will feature a total of four pools and three Vortex Elevations multi-level structures of varying sizes. There will also be four standalone waterslides and a mix of ground-level pool play elements.
Circle by Meliá configuration ensures high immersive play value
The elements have been configured to ensure high immersive play value, allowing families with children of all ages and abilities to make a splash together.
"We are convinced that the collaboration between Vortex and Meliá in the development of the waterpark at our hotel will enrich the experience of our clients by bringing them the joy of playing with water and creating memorable experiences for the whole family with innovative, sustainable, and recreational water features," commented William Bernal, Director of Works and Maintenance of America for Meliá Hotels International.
The new Circle by Meliá resort at Paradisus Palma Real is slated to open later this year.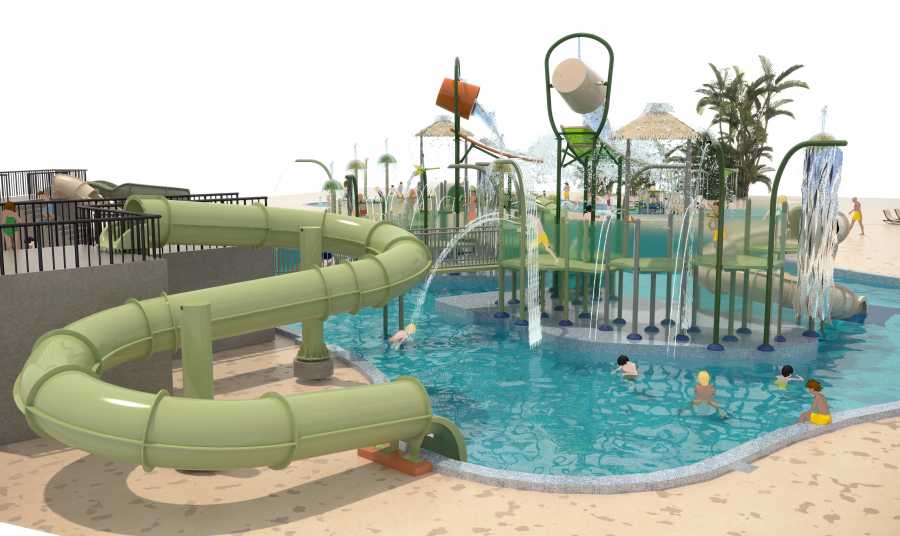 "We share Meliá Hotels International's commitment to providing rich and unique customer experiences," stated Stephen Hamelin, President of Vortex International.
"We're delighted to develop the aquatic play installations for Circle at Paradisus Palma Real and help make the resort a top destination for families."
Vortex has recently launched a number of new aquatic play products to market including elements designed for children aged 2 to 5 as part of its popular Waterplay and Elevations collections.