Plans for a major attraction featuring a beach, surf lake, adventure play and shopping village in Mid Devon are moving forward.
The current plan to create a £200 million surf lake and a 'mini' Eden Project includes a site of approximately 71 hectares near Junction 27 of the M5 at Tiverton.
The Eden Project's Sir Tim Smit has backed the plans, known as Eden Westwood, a partnership project by the Eden Project and investors Friends Life, part of the Aviva Group.
It will feature an agronomy visitor centre, 1,000 square metres of ancillary retail, and an outdoor adventure zone with surf lake, lagoon, beach, high ropes adventure area, and an outlet shopping village.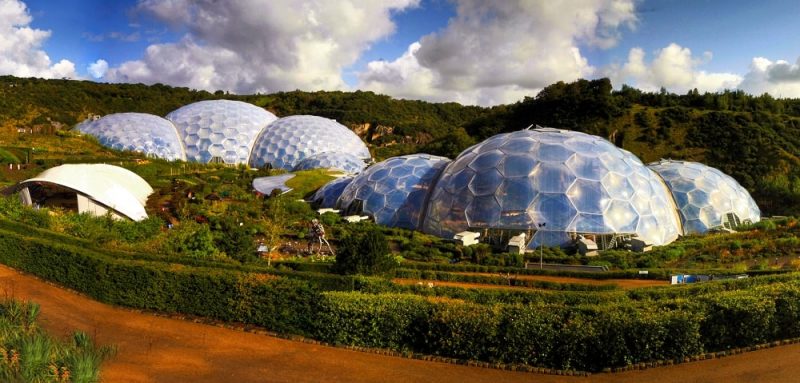 The Eden Ark will be at the centre of the development, which will be split into four zones and will include a hotel, visitor hub, artificial surfing lake, food hall, outdoor play areas, cafes and restaurants, shops for small businesses and a designer clothes outlet shopping centre.
According to Devon Live, Mid Devon District Council has received the inspector, Mr Griffiths, post-hearings advice notes for the examination of the Mid Devon Local Plan Review.
Eden Project working with investors Friends Life
The Inspector is 'content' with the council's proposals for mixed tourism and shopping development at J27 and does not propose policy changes.
Stephen Walford, Chief Executive at Mid Devon District Council, said: "We welcome the thoughts of the Inspector and the receipt of his advice note, together with the invitation to submit further housing information to him.
"This is another important step forward towards the adoption of a new Local Plan for Mid Devon."
The Eden Project's eco-tourism development
The Eden Project and Alcoa have also announced plans for an AU$150 million (£81.5 million) eco-tourism attraction within Alcoa's former coalmine in Anglesea, Victoria, Australia.
Blooloop recently spoke to David Harland about Eden Project International's expansion plans overseas.
Image: Eden Westwood and Eden Project