Waterparks and attractions expert, Polin Waterparks, is celebrating the opening of its brand new Splash Cabin game at Turkey's Aquafantasy Waterpark.
Splash Cabin is the industry's first interactive, water-powered game.
Designed for two players, the game is a water-fuelled battle with animated competitors via an interactive 3D screen. Housed in a beach-style cabin, players score points by hitting moving targets.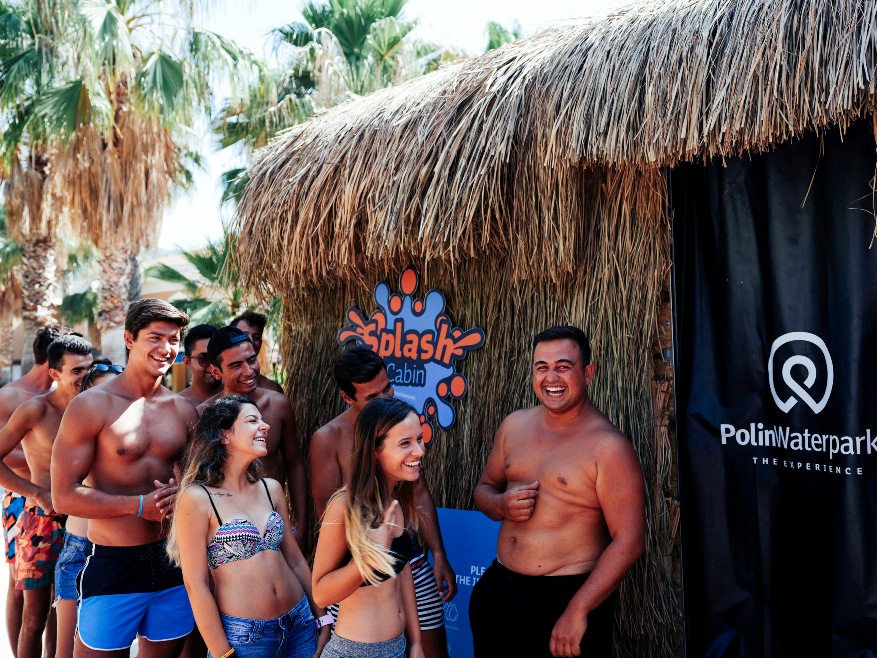 The object is to avoid getting hit by waterjets shooting from the screen-embedded nozzles. Players earn points for hitting targets, and the loser is doused with a water-splash surprise. The new attraction's modular design and small footprint make it the ideal revenue-generating addition to a wide range of facilities.
To create Splash Cabin, Polin teamed up with Lagotronics Projects, a company that specialises in innovative, leading-edge solutions. The new attraction is a water-based version of Lagotronics' already proven GameCabIN.
Interactive dark rivers, VR waterslides and more
The two firms are currently developing further interactive experiences for both water sliding and water gaming. Pipeline projects include interactive dark rivers, virtual-reality waterslides and VR waterslide gaming.
Muharrem Atilla, Waterpark Manager of Aquafantasy, says he is delighted with the park's newest attraction:
"Offering break-through attractions is the norm for our park, which is one of the largest in Turkey. But, the Splash Cabin is a completely new attraction, even for us."
"It combines so many elements that deliver guest satisfaction," explains Atilla. "Multiple guests can play simultaneously, the queues move quickly due to the limited game timing, and they can even share their experiences on social media, which expands exposure of the attraction to potential new fans who aren't even at the park.
"We're truly thrilled to add a Splash Cabin to our list of attractions."
Polin already enjoys a close relationship with Aquafantasy. The company has installed a variety of its most creative rides at the award-winning facility, including its Super Combo and Wave Slide.