Polin Waterparks is proud to announce AIPIX, its brand-new water park image recognition technology. This new solution makes it simple for visitors and operators to capture experiences in action, meaning guests can take home and treasure memories from their visit.
AIPIX is an advanced system that uses specially developed artificial intelligence architecture to detect guests even without a clear portrait shot – for example, if their eyes are closed, their face is partially blocked, or even if they are mid-scream on a ride. It allows water park operators to capture moments in real-time, providing both videos and stills.
Making memories that last
As well as this, the system is easy to use from a visitor point of view, thanks to its simple, user-friendly platform which lets them browse images, purchase, and share directly to social media. This also means that operators benefit from natural and free social media marketing. AIPIX is compatible with all smartphones.
Images and videos are uploaded to guests' phones, meaning that there is no need to wait in line after each ride. Uploads are automatic so visitors can enjoy a  hands-free experience, putting away their phones and just having fun. Images can be bought straight away, or guests can browse and make their selections at their leisure after their visit.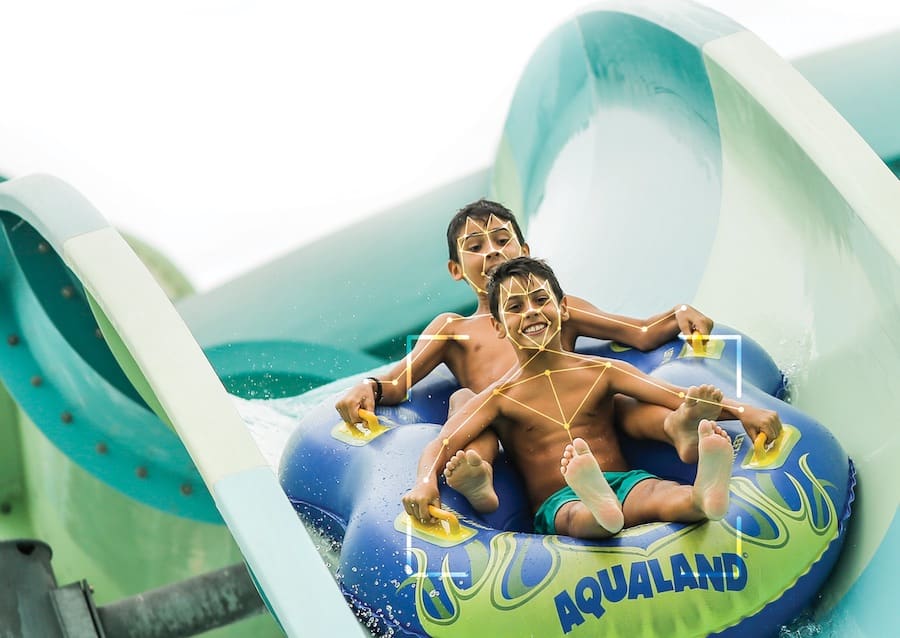 AIPIX can also provide useful insights for the operator, with data such as usage, gender, age, location and more. In addition, operators benefit from a state-of-the-art revenue stream with professional installation and no up-front costs.
Polin Waterparks recently celebrated the success of its accessible water game, Splash Bucket AllCan, which has been entertaining visitors at Tuzla Marina Waterpark in İstanbul, Turkey. The inclusive, interactive design of this award-winning attraction means it can be played by all.