POWERplex, a $63 million sports resort complex, is coming to St. Louis Outlet Mall, formerly St. Louis Mills. The resort in Hazelwood, Missouri will include cinemas, a trampoline park, go-karting and a water park resort.
Hazelwood City Council has approved the final terms and a settlement agreement between St. Louis Outlet Mall's former owners and the project's lead developer, Big Sports Properties.
"We're excited to convert this former retail site into a new and thrilling tourism destination for sports families where we will put the needs of our guests at the front of every decision," said Dan Larson, one of Big Sports Properties' investors in the project.
"With so many great sports venues on one campus, if you can dream it, we can host it."
Sports retail stores, new hotels and restaurants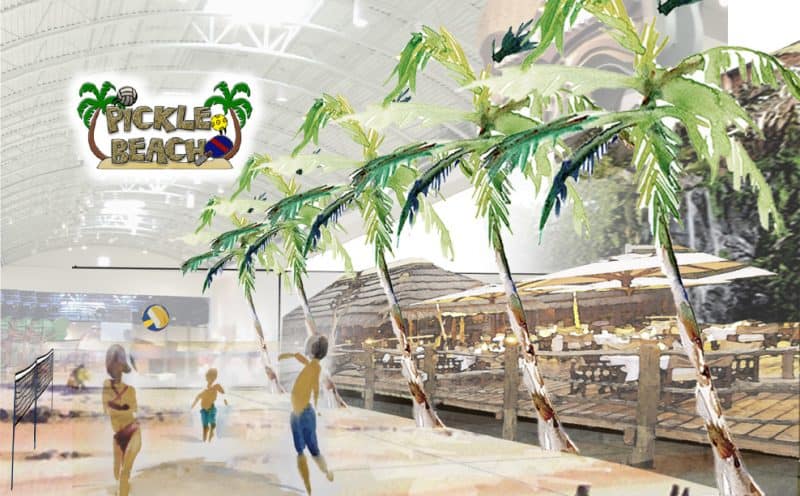 The 160-acre youth sports tourism destination will house six major sports venues and host more than 180 major sports tournaments and special events.
Also coming to the 1.5 million-square-foot mall are sports retail stores and six new hotels, catering to the estimated 2.9 million annual visitors.
Set to reopen at the location are the 18-theatre cineplex, 13 restaurants, and entertainment venues including three go-kart tracks, putt-putt, and a ropes course.
"It's a remarkable space to create hands-on experiential learning for sports marketing, sports management, sports business, hospitality and athletic training and sports focused rehab," said Dan Buck, Managing Partner of Big Sports Properties.
18.6-acre indoor and outdoor water park resort
"The ability to brand your programs and connect your university to hundreds of thousands of young athletes and their parents each year is very appealing to several colleges we're in talks with."
The development, in partnership with Cissell Mueller Company, is looking to add six more restaurants, a ninja course, and a trampoline park, located next to Rusty Wallace Racing and Laser Bumper Cars.
POWERplex will also feature the largest indoor dome in America, manufactured by Arizon, while the master plan includes an 18.6-acre indoor and outdoor water park resort, located at the main entrance.
"It will be the biggest air supported structure we've ever built," said Scott Biason, Vice President of Arizon. "It's only appropriate that our biggest dome ever is here in our hometown."
POWERplex's ninja course and trampoline park
The majority of the project will open in early 2020, with the rest scheduled for completion later that year, and the water park by 2022.
Images: POWERplex