As the trend for magic-themed attractions grows, Hasbro is taking its Magic: The Gathering card game to new heights with a digital game, esports league, and animated series on Netflix.
Since it was created in 1993, Magic has gained more than 38 million fans. It has been published in eleven languages and played in more than 70 countries.
Magic fans can now experience the tabletop game digitally on Magic: The Gathering Arena, which officially launches later this year. Hasbro and its subsidiary, Wizards of the Coast, have been testing an open beta version of MTG Arena.
According to Hasbro, the online version of the game is a hit with fans, and more than one billion games have been played on the PC version.
KeyBanc Capital Markets analysts (via Bloomberg) estimated that nearly three million active users will be playing MTG Arena by the end of 2020. That figure could grow to nearly 11 million by 2021, especially if Hasbro release a mobile version.
Magic: The Gathering Arena launches later this year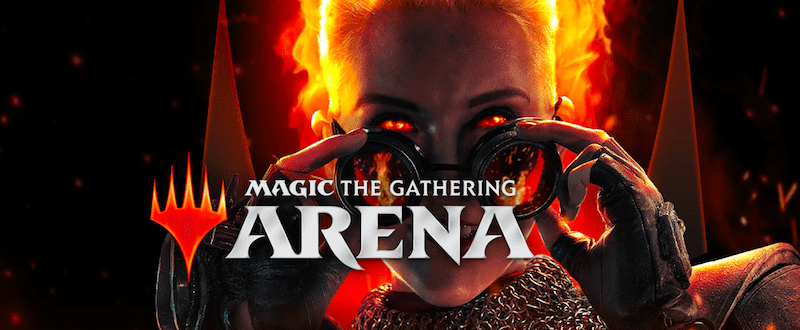 Netflix and Joe and Anthony Russo have also joined forces with Wizards of the Coast and Hasbro's Allspark Animation to make Magic: The Gathering into an animated series.
"We have been huge fans and players of Magic: The Gathering for as long as it has been around, so being able to help bring these stories to life through animation is a true passion project for us," said Joe and Anthony Russo.
The Russos, who directed Avengers: Infinity Wars and Avengers: Endgame, will create a new storyline and expand the stories of the Planeswalkers – Magic's heroes and villains.
"More fans are enjoying Magic now than at any time in its 25-year history thanks to the enduring popularity of the tabletop game and our latest release War of the Spark, as well as the incredible success of our new digital game, Magic: The Gathering Arena," said Chris Cocks, President of Wizards of the Coast.
"We're thrilled to collaborate with Joe and Anthony Russo to bring Magic: The Gathering's rich and diverse cast of characters and worlds to Netflix in a way that will delight our many fans and those new to the franchise."
Joe and Anthony Russo creating Magic animated series
According to data provided by S&P Global Market Intelligence, shares of Hasbro gained 11.1% in June, following Netflix and Hasbro's announcement.
Magic and the occult LBE trends
Elsewhere, Tyffonium has launched a magical location-based entertainment (LBE) virtual reality experience – Tarot VR: Voyage of Reverie.
Merlin recently announced the opening of Gardaland Magic Hotel at Gardaland Resort, while Hagrid's Magical Creatures Motorbike Adventure made its debut at Universal Orlando Resort.
Hasbro is expanding its digital offering for Magic: The Gathering, but we may see the company moving its intellectual property (IP) to LBE in the near future.
Images: Hasbro