Rhydycar West, a leisure resort development, includes a tropical indoor water park and a snow centre with the longest indoor ski slope in the UK.
Additional attractions coming to Rhydycar West include luxury hotels, guest lodges, a glamping experience and an adventure centre.
The planning application submission comes after five years of consultations and discussions. Rhydycar West will continue to talk to the local community, asking for ideas and feedback.
Marvel, the company behind the project, has invested heavily in pre-planning, surveys and detailed land studies. Work undertaken to date has been financed solely by Marvel.
Longest indoor ski slope in the UK
Despite the pandemic, Marvel has made significant progress. The final stages of work on the planning application are now in progress. The public consultation will take place digitally due to COVID-19.
"Issues like ecology, and the highly important heritage and historic sites and features on the land have all been carefully considered," said a spokesperson for Rhydycar West.
"We hope the people of Merthyr will get involved, air their views and get behind us to bring this amazing opportunity to South Wales – to the Valleys in particular."
"Coming out of the current pandemic, Rhydycar West could be the remedy to our struggling economy in Merthyr Tydfil, benefitting it massively in many different ways," said local businessperson Lyn Williams.
Marvel is making progress despite COVID-19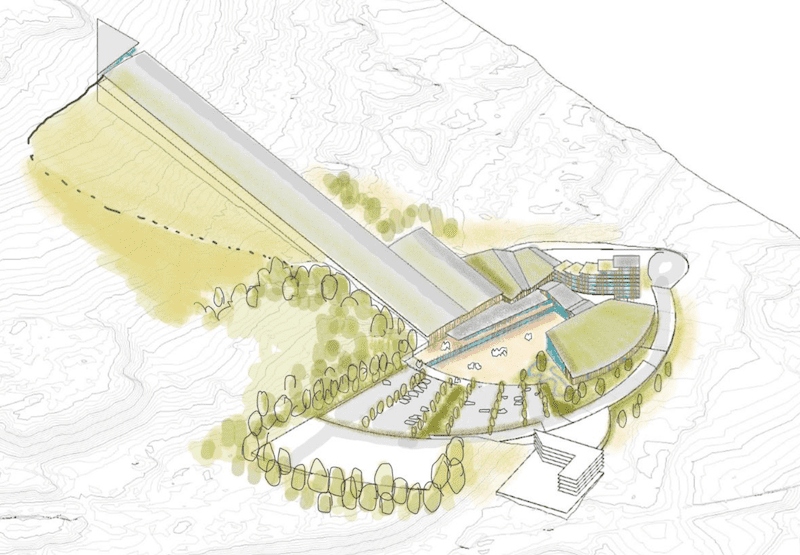 "This is a fantastic step forward for our town and we're excited to start an engaging process with local community and statutory consultees."
Elsewhere, Eagle Hills Jordan is developing the first water park in Aqaba, Jordan. It will be part of Saraya Aqaba, located on the shores of the Red Sea.
Liseberg recently announced that construction is starting on its €110m indoor water park Oceana, which is currently scheduled to open in the first quarter of 2024.