Valentine's Day during a pandemic is a first for everyone, but there are plenty of intimate offerings, as well as events and attractions for singles and scorned lovers in 2021.
For instance, Madame Tussauds and the Dungeons are letting guests shred and hex their exes. Or, you can feed a cockroach named after your ex at San Antonio Zoo.
Couples can also watch a play, take a life drawing class, or learn about the birds and the bees. Keep scrolling for our top picks for an amorous Valentine's Day 2021.
1

Shred your ex with Madame Tussauds
Madame Tussauds Orlando is celebrating singles for Valentine's Day 2021. The attraction is inviting visitors to shred old photos of their exes in exchange for free admission. Madame Tussauds is also accepting deleted snaps of exes on smartphones, for younger guests who've never met a piece of paper. Free admission is available on February 14 and on February 15 for #SinglesAwarenessDay.
2

Name tiger cub 'Heart' at Palm Beach Zoo
To celebrate the Feast of Saint Valentine, Palm Beach Zoo & Conservation Society is giving donors the chance to name the Malayan tiger cubs born at the zoo last year. This includes a female tiger cub nicknamed Heart because she was born with a heart-shaped stripe over her right eye.
"We've all fallen in love with 'Heart,' and our donors will have the unique opportunity to name these important and beautiful tigers," said Michele Kessler, Board Chairman for Palm Beach Zoo & Conservation Society.
3

Feed your ex to meerkats at San Antonio Zoo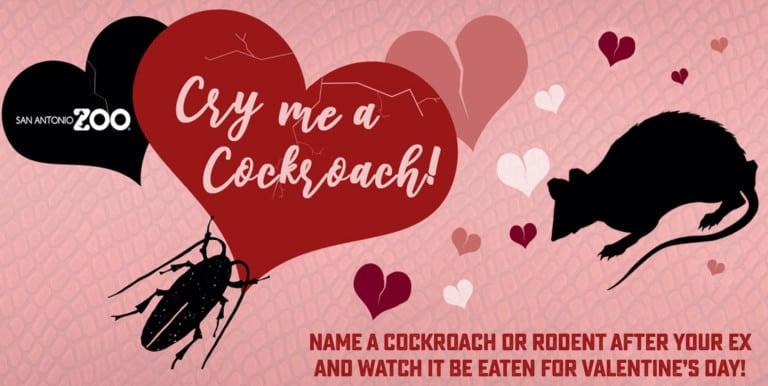 San Antonio Zoo is bringing back its 'Cry Me a Cockroach' fundraising event for this year's Valentine's Day. Guests can name a cockroach after their ex and have it fed to one of the zoo's meerkats or birds. The zoo is adding a vegetarian option this year for its herbivore residents.
"Cry Me a Cockroach gives guests not only the opportunity to forget someone who may have wronged them but also a direct link to the care of our animals," said Tim Morrow, President & CEO of San Antonio Zoo.
"These feeder insects and humanely pre-frozen rodents are already a part of our animals' typical diets. Although small, they really are the unsung heroes of the food chain."
4

Meet your next Ex at the Zoo
San Antonio Zoo is also holding a singles event where you can "Meet your next Ex". Enjoy interactions with animals and inclusive dating games, with food and themed cocktails.
5

Birds and bees with El Paso Zoo Society
The El Paso Zoo Society is offering nature-inspired lessons called The Birds and The Bees: Love Bites. Participants can enjoy the event from their own homes as they hear about the mating rituals of birds, bees and insects. The pre-recorded lesson is also available to all ticket holders on Valentine's Day weekend.
6

Fort Worth Zoo celebrates 'Galentine's Day'
Fort Worth Zoo has modified its annual romantic offerings due to the pandemic. It is now offering the 'Valentine's Day Dinner', which includes a pre-packaged dinner for two and a bottle of wine from Bonnell's Fine Texas Cuisine, an adoption package and a virtual experience with the zoo's animals.
The 'Galentine's Day Party' comes with a pre-packaged appetiser platter and cosmopolitan cocktail from Bonnell's Fine Texas Cuisine, as well as an adoption package, virtual zoo experience and a calligraphy lesson.
7

Date the animals of Shepreth Wildlife Park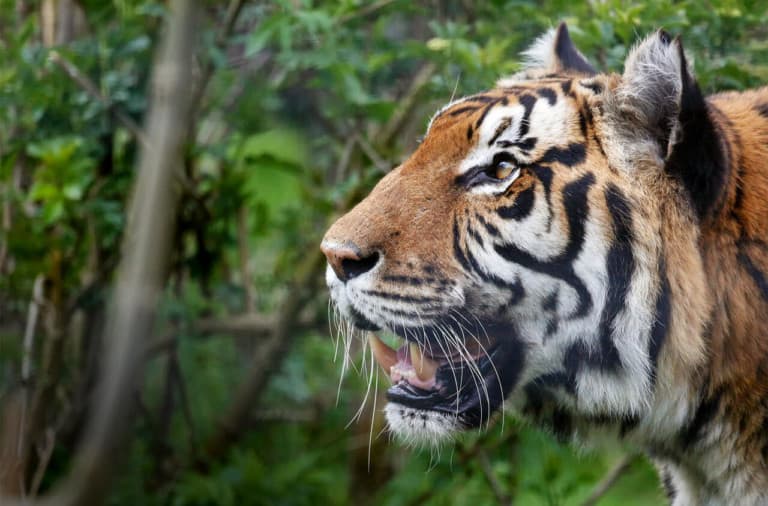 Shepreth Wildlife Park is offering virtual dates with animals as this year's Valentine's Day celebration. There are more than 20 animals to date, including tigers, Scottish wildcats, porcupines, meerkats and aardvarks. The virtual date requires a donation of £50 and can be held via Zoom, Facetime or Whatsapp Video Call.
8

Life drawing classes with Battersea Dogs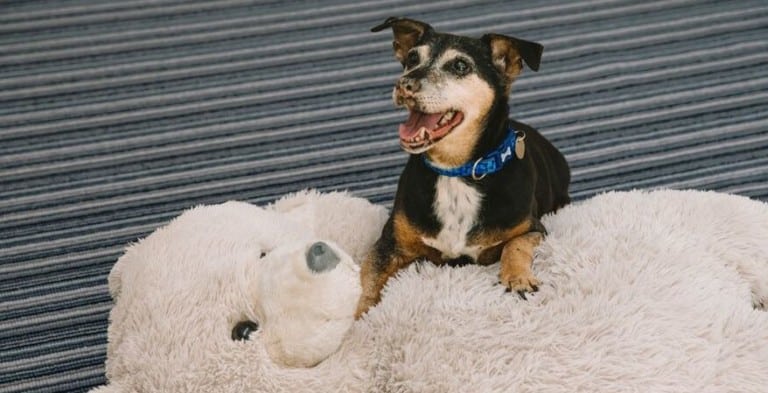 Wild Life Drawing has partnered with Battersea Dogs and Cats Home to offer special life drawing classes over Zoom on February 14. It will be hosted by artist Jennie Webber, with Battersea rescue dogs serving as models.
Rebecca Lodder, Rehoming and Welfare Manager, said: "Valentine's Day is all about love and we know the love of our rescue pets has rescued many of us over the past year.
"Whether you're looking for a lockdown date with a difference with your Valentine, need a fun activity to entertain the kids or just looking for something fun to do with friends, by taking part in this life drawing class, you can help support rescue dogs and cats and show them a little love in these uncertain times."
9

Hex your ex with the Dungeons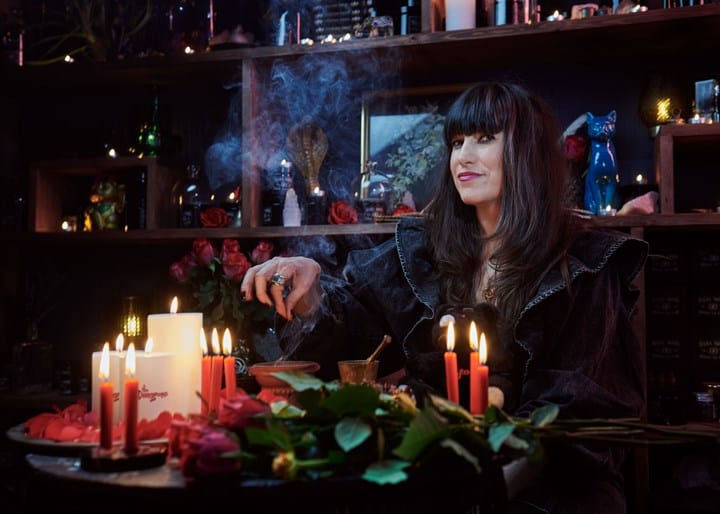 The Dungeons is inviting visitors to take part in 'Hex Your Ex' this Valentine's Day. Semra Haksever, author of Love Spells: Rituals, Spells and Potions to Spark Your Romantic Life, will host the witchcast. She will use magic to cure broken hearts and banish ex-lovers, but participants need to bring their own candles, bay leaves, cinnamon and honey.
10

Dance at home with Pittsburgh Ballet Theatre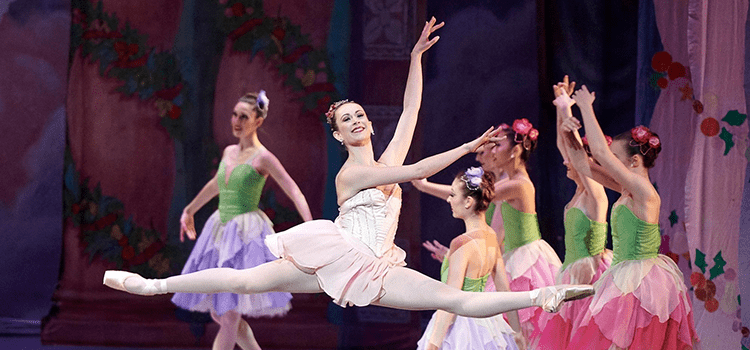 Pittsburgh Ballet Theatre (PBT) is putting on seven short performances of Boléro between February 12 and 14 in the Carnegie Museum of Art's Hall of Sculpture. Audiences will be limited to 25 people, with social distancing in place. Additionally, PBT is offering a virtual Valentine's Day dance workshop on February 14.
11

Watch a virtual play by the Brick Store Museum
The Brick Store Museum is putting on a virtual play titled Dear Sarah for Valentine's Day. Participants can opt to pay for a catered takeaway meal, and the museum is offering gift packages of wine and chocolates. Dear Sarah uses Captain Barry's letters to his wife Sarah Lord and brings to life their relationship between 1846 and 1851.
12

Arty romantic experience with Splatter Date
Pinspiration has developed a unique romantic experience with Splatter Date, which includes a private Splatter Room, canvases, and F&B for two people. This COVID-friendly experience is designed for people who want an arty Valentine's Day, and guests can take home their splattered canvases.