From the power of togetherness to the rise of the conscious consumer, here are six key future attraction trends to watch.
Paul Moreton is Group Creative Director at Merlin Entertainments. He spoke to blooloop about six future attraction trends which will be key for operators and developers in the coming years. He also highlighted how Merlin Entertainments is addressing some of these needs and trends.
Future attraction trend 1 – the power of togetherness
In today's modern world, our lives have become more fragmented, driven in part by the exponential growth of social media. This often means that we spend less quality time with friends and family. But it is still something that we all need and want.
"Surely the antidote for this fragmented world we now live in is that desire to be together," says Moreton. "It is a desire that has been around since humans were first on this earth. As an industry and a society, we may be faced with more barriers now than perhaps we have been for a long time. But this deep-rooted desire is still there."
"What we've seen when attractions and parks have started to reopen again after lockdown is that people, in many cases, have flocked to them. Because they want to go and share experiences and have fun with like-minded individuals."
Humans have always wanted to be together
"The desire for togetherness is nothing new. It has been around forever. For instance, if you go back to Roman times, they had the first aquariums. And we all know about the grisly goings-on at the Colosseum.
"Theme parks as we know them today have their roots in the pleasure gardens and pleasure parks of the 18th and 19th century. Tivoli Gardens, for instance, is one of the oldest parks in the world and has a history that probably dates back even further than that."
"The Talbot family used their ancestral home of Alton Towers and added attractions to it as early as the 1800s, a trend that then led to the wonderful Alton Towers resort that we see today.
"The last 20 years in the industry has been characterised by fragmentation. We've had new products, new formats, new developments rolling out, and a whole hybridization of different concept formats. It's a very vibrant and exciting world to be in.
"All of these attractions are satisfying a consumer thirst to be together."
Future attraction trend 2 – the importance of play
The second key attraction trend that Moreton identifies is the importance of play.
"When we think about play, we automatically think about children," he says. "But it's becoming increasingly recognised that play is as important for adults, as it is for children. The growth of 'kidulting' type attractions has really tapped into this need.
"We're starting to see that in both standalone attractions, but it has also been introduced into more traditional-type attraction experiences."
"For children, playing not only allows them to let off steam, to have fun and to socialise with their family and friends, but it's also a really important part of the development for the skills they're going to need later in life.
"And we've seen a recent explosion in play centres from family entertainment centres. This is from parents, and their children, recognising just that need and the importance of play to both their development and the balance of just letting off steam and having a good time.
"At the heart of our Legoland attractions is playful learning," adds Moreton. "We are really proud to work with our partners at Lego, which is the number one most reputable brand in the world, and also the number one toy brand in the world. Together, we can ensure that we get this right balance between fun and play and development. And it's that unique mix which makes Legoland really special and unique."
Legoland and the joy of play
When building a Legoland attraction, Moreton says that it is important to trigger all the development skills:
"So, that's cognitive physical, social, creative, and emotional. Those are the developments that children are going to need later in life. Some studies show 65% of kindergarten children now are going to be working in jobs that don't currently exist. So they're going to need a broad range of skills in order to adapt to wherever society takes them.
"Of course, a theme park has also got to be bursting with fun. It is this balance between play and learning that is really key and it what makes us really special."
"That's why we're building five new Legoland resorts. Legoland New York is about to open and will be followed by Legoland, Korea. Then we're right in the middle of creating and designing three new Legoland resorts for China.
"When we're designing in so many different cultures, we've got to be really cognizant and really understand the insights into the way those audiences think about play. And the way they think about fun. We need to make sure that we're changing and adapting our attractions to ensure that they're absolutely focused on what the consumer needs."
Future attraction trend 3 – the power of storytelling
The art of good storytelling has captured our imagination. Storytelling is what our civilization is based upon, from the early religious teachings to the drawings of early caveman.
"It's what's propelled our society through millennia," says Moreton. "Stories are all around us, and some of the world's most successful brands are increasingly using stories to sell their products."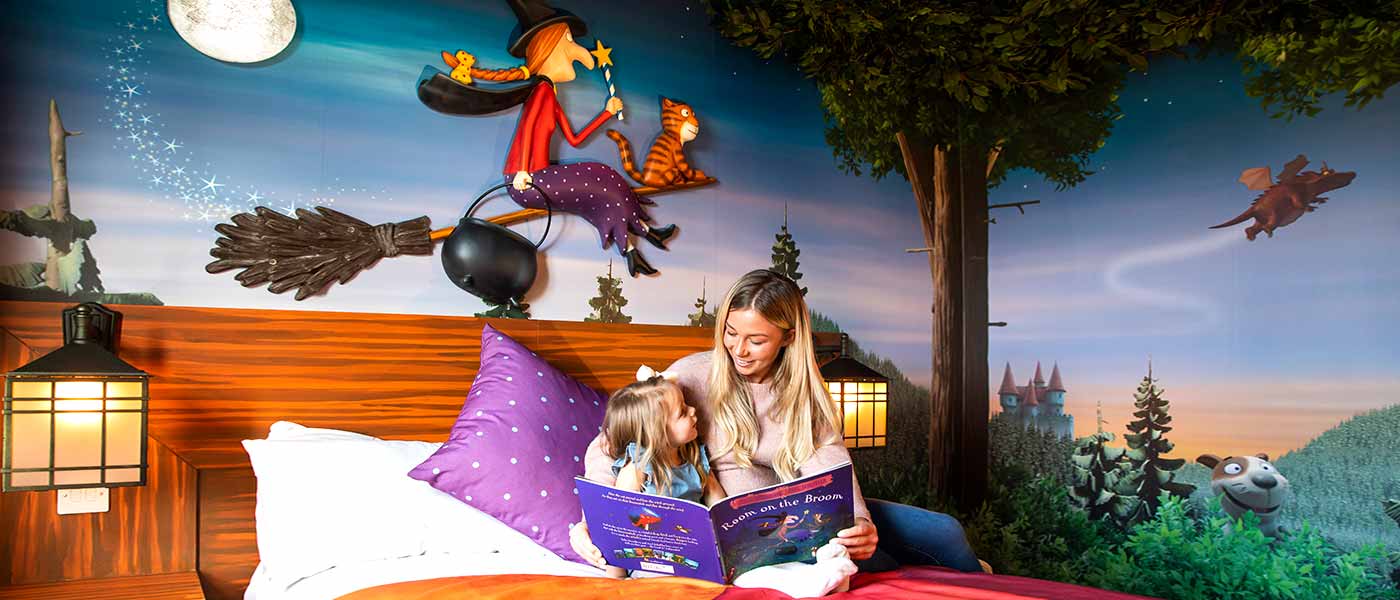 "We grew up with stories in nursery rhymes and fairy tales. Their power derives from our ability to imagine ourselves in the worlds and plots and the characters that inhabit the stories. They engender excitement and anticipation and adventure and fear. We can enter other cultures through stories. Step into other worlds, feel emotions and the power of emotions that we don't necessarily want to feel ourselves.
"Epic poems of great storytellers, like the Greek Homer, are still with us today, centuries after they were first told. We all know about the Trojan horse. We've all heard about the face that sailed 1000 ships. And we all know about the power, or probably more about the weakness, of the god Achilles.
"The fact that these stories are still with us, and there's been a blurring of myth and reality, just really shows the power of a great story."
Storytelling is at the heart of successful attractions
"Some of the world's most famous stories come from the oral tradition of families passing down stories from generation to generation," says Moreton. "And often, they served as warnings to family and friends, or to children of how to behave and how not to get into trouble."
Stories have always been at the heart of the best visitor attractions
"Many of these stories were first published in 1812 by the Brothers Grimm as the Grimms' fairy tales. From that book, we have got some of the world's most famous characters and probably the most famous names in the English language, such as Cinderella.
"Stories have always been at the heart of the best visitor attractions. It is that ability for consumers to not only read or see a story but to step right into it. To be in that world, to join and share in the adventures of the protagonist."
"Many national theme parks, such as Efteling, Europa-Park and Gardaland, are built on homegrown stories, converted into IPs. We've also seen parks like China's Fantawild, creating attractions within a park but then developing an IP alongside which lives much further beyond the theme park environment."
Bringing stories and brands to life
"At Merlin, when we're creating a new ride or attraction or a park, a great story is absolutely the heart of our development. Our story needs to link to the product truth of the ride, but also be absolutely targeted and compelling for the audience we're trying to appeal to.
"One recent example of this is that we created Wicker Man at Alton Towers, and then the Colossus ride at Heide Park."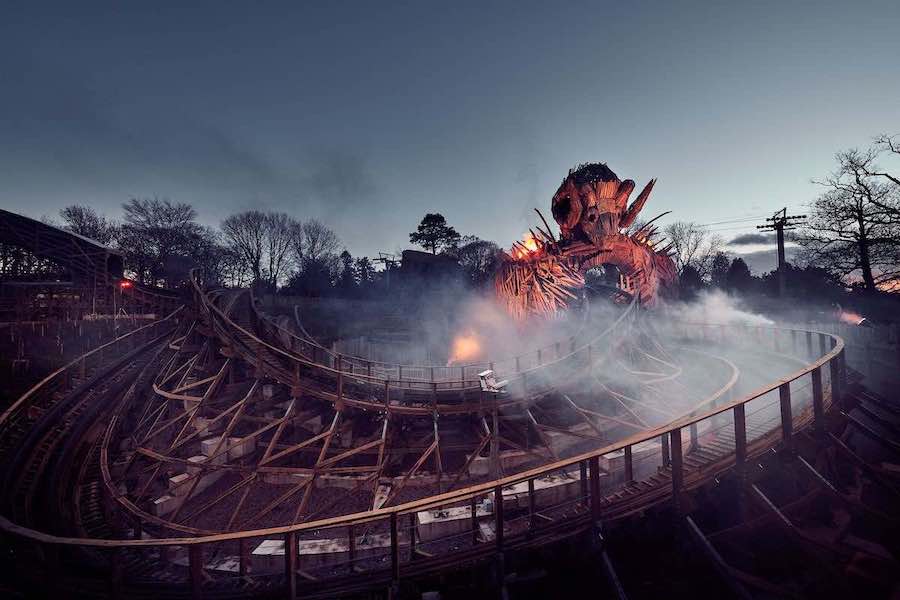 "Over the years, many great stories that were originally created for the cinema or for TV have been turned into fantastic attraction concepts. This is a trend we are seeing much more as brands realise that the world is moving much more toward the world of experience, and therefore their brands need to come to life in an experiential world.
"In a really cluttered media landscape, and with an abundance of choice, intellectual properties are probably more important now than they have ever been.
"Bringing a story-based IP to life has many advantages. Consumers know and in many cases love these familiar protagonists. They know the worlds, the understand the plot, they know what they expect those worlds to be like. And that can also have its disadvantages because sometimes the expectations are sky-high."
Future attraction trend 4 – the rise of participative immersion
Passive experiences are no longer enough. Guests want to participate, to get involved and to feel like they can affect the outcome.
"We're seeing constantly evolving social media," says Moreton. "We're seeing the increased sophistication of mobile devices and the proliferation of gaming. All these are driving that need to not just be able to be immersed but to also participate and play a role in experiences."
"We have seen a desire to personalise in music, fashion, television. So, why wouldn't people want to also have personalisation in an experiential context too? There's a growing need to ensure that attractions are commanding all senses. Not just putting you into the attraction, but making you feel like you've actually got a part to play. Our research and development team, led by Justin East, has been right at the forefront of this.
"Recently we've seen the growth in new technologies such as virtual reality and these have given us new tools to play with. Virtual reality allows us to immerse guests in a way we never thought possible before. But of course, it comes with lots of difficulties too, particularly when used in a high capacity context.
"eSports has seen exponential growth, of players being watched by other players in arena stadiums. Who could have thought that was going to be a trend?"
The rise of immersive experiences
"There are also many less tech-heavy but just as immersive experiences," says Moreton. "For instance, the growth in escape rooms that we've seen over the last few years. Immersive theatre and attractions such as Punch Drunk and Les Enfants Terribles have all tapped into this desire and the need for consumers to want to participate in an experience.
"Secret cinema continues to become a big-ticket in the UK. It is a fabulous experience that not only allows consumers to see a classic movie but actually to be part of it. They can be a character, they can roleplay, put on costumes and to actually, to some degree, affect the outcome, both before, during and after the movie."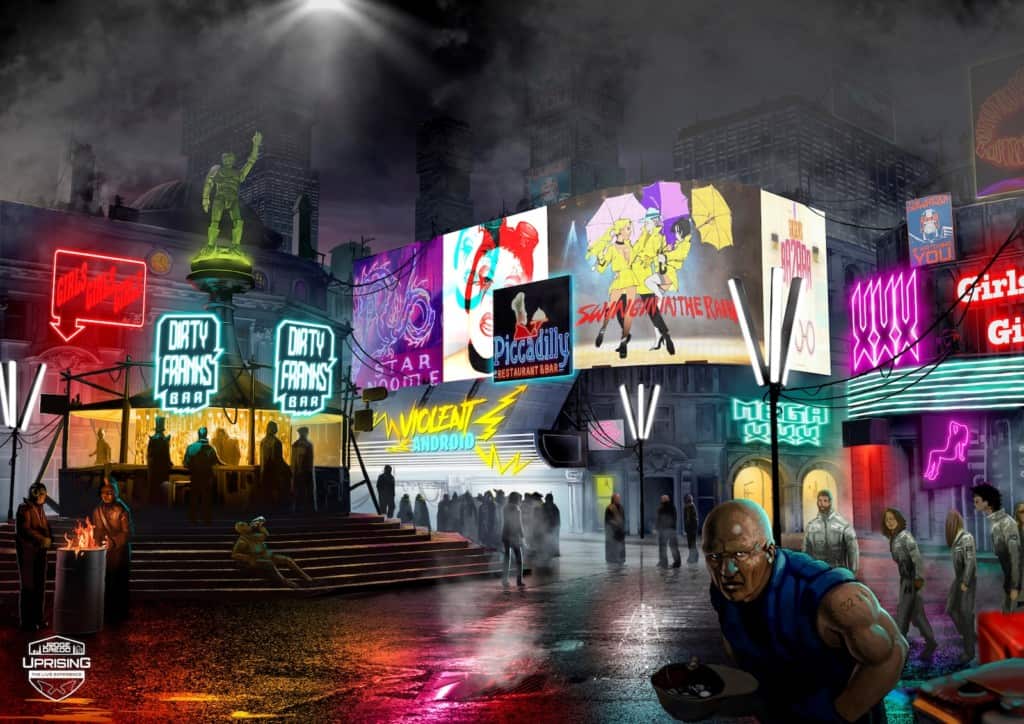 "These follow in the footsteps of the wonderful Puy du Fou immersive theme park, and more recently, Evermore, the immersive theme park in Utah, which are really built on a similar trend.
"We've seen a plethora of new experiences and immersive experiences pop up more recently throughout the world, from Crystal Maze to Meow Wolf, and soon to be Judge Dredd. It's a really vibrant and exciting area, and it's clearly tapping into, particularly for millennials, something that is really mattering to them."
Immersive theatre
"At Merlin, with the Dungeons brand, we've been doing immersive theatre for the last 30 – 35 years, in a format that really has its roots in the early Victorian promenade theatre," says Moreton. "And when you enter a Dungeons, you enter into a themed environment with live-action, a humorous script and gags where things actually happen to you as a guest."
"It's a really humorous and immersive take on the history of the city. This has proven successful from London right the way through to Shanghai.
"There's a similar kind of format that we use with Shreks Adventure, working with our friends at DreamWorks to bring the stories of Shrek and DreamWorks to life. Again using special effects, live-action, great theming and a really brilliant script. The guests are actually playing their part in the adventure, ultimately, to help Shrek.
"In our new Legoland New York, we've also created a ride where participation is key."
Future attraction trend 5 –  heritage and authenticity
For consumers, heritage and a great brand tradition are important. And this is something that Merlin Entertainments has a great deal of experience in.
"Madame Tussauds is one of the oldest brands in the world," says Moreton. "And not only is that because it's got an incredible story, but it's because it's got incredible endorsements from famous people and celebrities. From the likes of the Queen of England, through to the queen of pop, Beyoncé."
"We are also seeing a really increased interest in bespoke products, such as the rise of local coffee shops and speciality coffees and chocolates. It's almost like, to some degree, there is a consumer desire to shun a mass-produced product.
"For those of us who work with big brands, this, of course, could be a bit of a concern. But there are also lots of success stories around the industry.
"The Madame Tussauds brand is over 200 years old. And the story of Marie Tussaud herself is really incredible."
The Madame Tussauds story
"As a young girl growing up in Paris, she found herself embroiled in the French Revolution after previously working at Versailles for the King and Marie Antoinette. She was eventually forced to make the death masks of the king and queen, and the revolutionaries of the day, taking their severed heads from the gravestones and turning them into wax figures to be put on display.
"She left France and the reign of terror (and her husband) and set sail for England, creating a touring attraction using the wax figures that she created, and some of the artefacts, including the infamous Chamber of Horrors.
"Marie was able to really capture the public's imagination. She was often the talk of the town with her controversial exhibitions. She was also truly innovative, creating probably the first-ever animatronic with her version of sleeping beauty with a breathing mechanic inside the chest of the figure. A figure that is still on display at Madame Tussauds in London today."
"Over 200 years, Madame Tussauds has continued to evolve. We're now more immersive and more engaging. We have new attractions, such as a catwalk where guests walk down as though they're a supermodel. There is also our recent Justice League attractions, where visitors become part of the Justice League team.
"Our production process has stayed largely the same since Marie's time. But of course, the production team are always on the lookout for new technologies that can help."
Future attraction trend 6 – the rise of the conscious consumer
Today's consumer does not just care about the quality of a product or an experience. They also care about the values and the way that companies behave. For instance, things like diversity, sustainability, accessibility and animal welfare are all at the heart of the conscious consumer's purchase decisions.
"We've seen this in the rise of veganism," says Moreton. "We've seen more and more brands becoming involved in supporting LGBT+ rights, and even seen many brands sponsoring pride events."
Diversity, sustainability, accessibility and animal welfare are all at the heart of the conscious consumer's purchase decisions
"More recently with the Black Lives Matter movement, we have seen some brands genuinely engage. But we've also seen others jumping on the back of a bandwagon. Consumers are seeing right through that.
"Brands, retailers and attractions need to supercharge our practices to stay relevant to this new conscious consumer. It's not simply about a checklist. People want to see real genuine change and want to see our values represented in our actions."
Merlin Entertainments' values
"We've seen a big change in the way that consumers want to learn and experience aquariums," says Moreton.
"In 2012, Merlin Entertainments bought Changfeng Ocean World in China. We've always believed that whales and dolphins should not be kept in captivity for public entertainment. We, therefore, knew we had to be true to our values. It was the right thing to do for the animals, our staff and our visitors."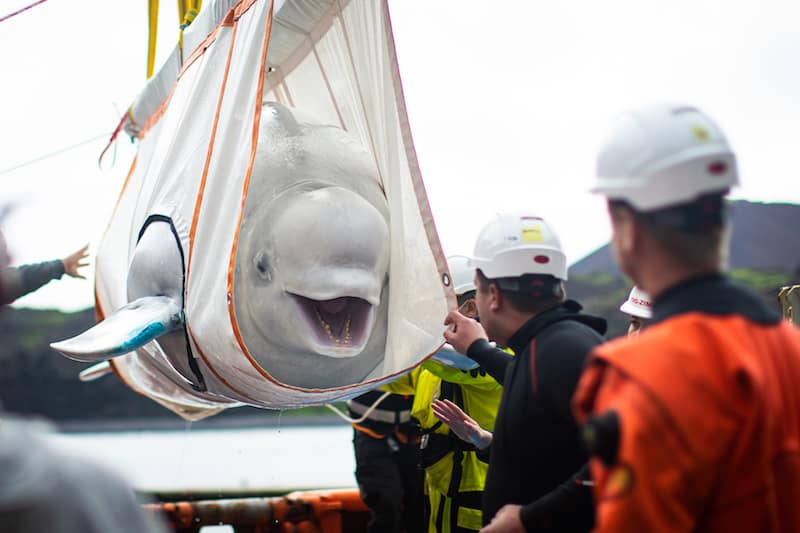 "Immediately we started to research. What were the best options for the two beluga whales, Little Grey and Little White, so they could have a better quality of life?"
See also: An epic journey to the world's first open water beluga whale sanctuary
The world's first open-water beluga whale sanctuary
"Our vision was to create the world's first open water whale sanctuary. We teamed up with our charity partner SEA LIFE Trust and our friends at Whale and Dolphin Conservation. We looked at suitable sites across Russia, North America, Norway and Scotland before finding the ideal place. This is a secluded bay in Iceland where the water temperatures and the perfect protected sea bay are ideal.
"On 7 August 2020, the whales moved to the first stage of their new natural sea inlet in Klettsvik Bay. The SEA LIFE Trust Beluga Whale Sanctuary is the world's first sanctuary for whales. We hope it will inspire others to look at alternatives to keeping whales and dolphins in captivity."
"Up until now, no one has provided a realistic alternative for the 300 plus whales still in captivity. By creating the world's first open water sanctuary, we've demonstrated an alternative is not only possible but already a reality."
Wrapping up his insights into these key future attraction trends, Moreton says:
"The future may seem difficult and scary now. But as long as we keep focusing on consumer needs, on reimagining, reinventing and staying innovative, then there is no doubt that the future is a strong one for location-based entertainment."