WhiteWater, a leading waterpark manufacturer, has unveiled its innovative Endless Surf inland surf pool technology, which will be used at a new €250 million development, La Vague Grand Paris.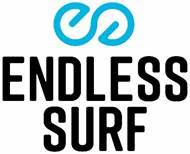 WhiteWater is pleased to announce its latest technology, Endless Surf. This indoor surf pool technology provides powerful and efficient waves that can be customised depending on the ability of the user. This innovation will help surfers to enjoy perfect conditions without having to rely on Mother Nature.
WhiteWater has taken its four decades of aquatic engineering and experience design and created a  reliable new solution for surfing fun.
Experts in making waves
"WhiteWater made its first surf pool, Disney's Typhoon Lagoon, in 1989," says Geoff Chutter, WhiteWater's CEO. "With Endless Surf, we introduce the next generation of surf pool technology. Our goal is to make the world's best man-made wave, creating an authentic surf experience that enables tens of thousands to discover the thrill of surfing for the first time."
"Our reliable pneumatic technology creates endless rolling sets, designed for operational success; being flexible, high capacity, and above all else, safe," says Paul Chutter, Chief Business Development Officer of WhiteWater.
Endless Surf features an organic, heart-shaped pool design that is scalable in size, up to 300 metres (1000 feet) wide in a 2-hectare (5-acre) pool. It can provide up to a 26-second end to end ride.
The patent-protected programming allows operators to change the wave pattern, adapting it to the needs of those in the pool. The system can even run multiple types of waves at the same time, meaning surfers of mixed abilities can train and have fun alongside each other.
La Vague Grand
It is because of these capabilities that developers have chosen Endless Wave for a new entertainment venue, La Vague Grand Paris. When this €250 million development is complete, visitors will be able to enjoy facilities such as a skate park, family-focused aquatic amenities and a boardwalk of restaurants, bars and retail options, alongside the Endless Surf pool.
The development will also serve the local community, with free surfing access for local schools as well as the creation of some social housing.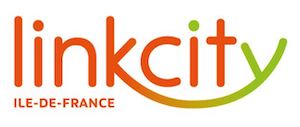 "Our vision is bold," says Numa Mieli, Project Director of Linkcity, "everything elevates this venue into the extraordinary, from landscaping by the famous French landscape architect, Thierry Huau, to this incredible wave pool which will be open in advance of the Paris 2024 Olympics."
WhiteWater also recently joined the fight against coronavirus by offering contract tracing solutions through its Vantage platform.