2019 will see the opening of the eagerly anticipated St. Louis Aquarium at Union Station.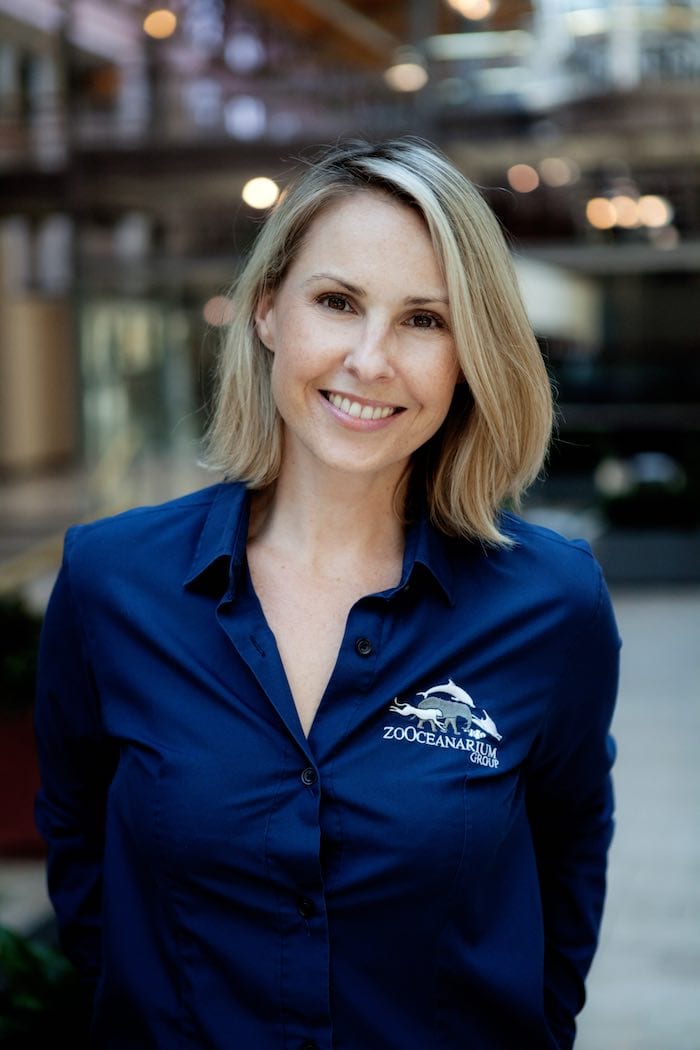 Union Station, a designated National Historic Landmark, originally opened to the public in 1894. Today it is owned by Lodging Hospitality Management (LHM). Its historic status will form an interesting contrast to the cutting-edge two-story, 120,000-sq.-ft aquarium. Epitomising design and functionality, the new aquarium is a collaboration between LHM, PGAV Destinations, McCarthy Building Companies, Inc., and zoOceanarium Group.
The aquarium is designed by St. Louis-based PGAV Destinations. It will feature state-of-the-art exhibits, that will house thousands of aquatic animals from the world's rivers and oceans. It will be operated by zoOceanarium Group.
A passion for animal welfare
Forming part of a $160 million family entertainment complex including an observation wheel and outdoor park, the aquarium is expected to attract a million visitors a year.
Peta Wittig, whose career that has taken her from rural Australia via Dubai to Missouri, executive director of the St Louis Aquarium at Union Station, spoke with Blooloop.
Growing up on a small farm in Victoria, Wittig was surrounded by cats, dogs, guinea pigs, sheep and horses.
She says: "I've always had a passion for animal welfare. I find all animals interesting.  At an early age I'd collect tadpoles and explore the back yard for all the different creatures I could find."
Living in Dubai
On leaving high school, while deciding what to study at university, Wittig worked at the Melbourne Aquarium. She then worked outside the industry until she got a call inviting her to be part of the Dubai Aquarium's opening team: "It came full circle ten years ago, when the same people that I had worked with at the Melbourne aquarium told me that they were opening a facility in Dubai, and the rest is history. I ended up in the Middle East for 10 years, on the opening teams for Dubai Aquarium, Yas Waterworld Abu Dhabi, Hili Fun City refurbishment projects and, most recently, The Green Planet".
While in the UAE she started non-profit websites  for pet adoption and lost and found pets.
Four years ago, she joined the zoOceanarium Group team, which has taken her around the world as part of some amazing projects.
Wittig says: "A friend of mine had mentioned that zoOceanarium Group was going to be the operator for The Green Planet in Dubai.  I was interested in the project, and knew that they would be looking for their management team soon.  I was fairly confident I was the person they were looking for -they just didn't know it yet."
Peta Wittig joins zoOceanarium Group
Not wanting to seem too keen, she formulated a successful strategy. "I decided the best course of action was to LinkedIn-stalk one of their Managing Partners. So every couple of days I'd click on his profile as I knew it would send an alert that I'd viewed it. After about two weeks and four or five views, I finally got a message asking for a meeting."
After working with the team for a few months, her role then expanded across the business. She says:
"It has been full steam ahead since then, with the company nearly doubling in size since I joined."
At zoOceanarium Group, Wittig found herself part of a team of like-minded people.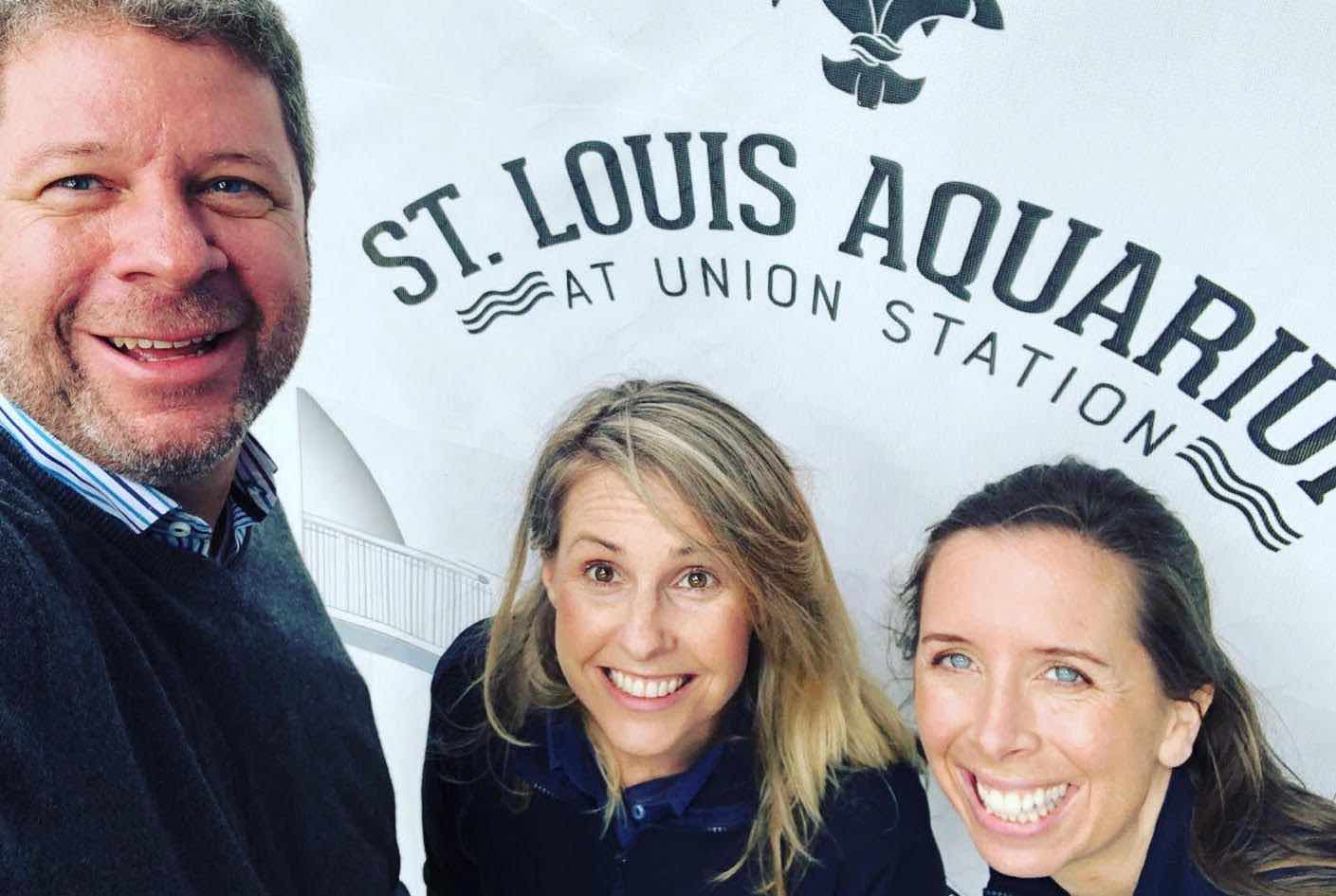 "From the biologists to the Managing Partners, we have a dynamic team of individuals who are passionate about what we do.  I was never one of those people who knew exactly what I wanted to be when I grew up. In fact, that penny only dropped several years ago when I got into this industry and started working for zoOceanarium Group.
"For me I've found a career that doesn't feel like a job. It has its tough days, but overall I'm thankful for being part of such an awesome team and being involved in something bigger than me. Don't tell my boss, but I'd probably do it for no money at all."
The St. Louis Aquarium at Union Station "a perfect fit"
The original meeting with owners LHM over a year ago left Wittig inspired. As a result she was keen to be on the team that would bring the aquarium to life.
Wittig says: "Having lived in the United Arab Emirates for over 10 years, it was time for a change. The St. Louis Aquarium at Union Station seemed like the perfect fit. I've also found the people of St. Louis to really live up to their name of 'Midwest hospitality' and I'm thrilled to be part of this amazing community.
"Everyone we speak to about the aquarium is excited about the new addition to the city and we are excited about making that a reality. Everyone in the city remembers the Union Station from when they were kids. It has a meaning to them. This is going to be so much more than an aquarium."
Transformative and immersive experiences
The process of bringing the aquarium to life involved "A lot of great partners and people passionate about the project."
She says: "We are lucky to have an awesome team of people on-board this project. They are proud and excited to be a part of it.  We all genuinely believe that this will be an amazing space to connect people to aquatic life through transformative and immersive experiences. In doing so, we hope to create a place that the St Louis community is proud of."
Supporting wildlife conservation
With a completion timeframe of around a year, the pressure is on.
Wittig says: "While a year may sound like a long time, times flies when you're building an aquarium!  It's all systems go from all camps – finalizing the finishing touches of the design, full steam ahead on construction, staffing plans, animal care strategies. There is a very long list of things to complete before we open our doors for the first time to the public."
When it opened over 120 years ago, Historic Union Station was the largest train shed in the USA.
She says: "Who could have imagined then that Union Station would one day transport thousands of visitors on an aquatic journey, including up-close and interactive experiences with unique animals that will delight and inspire people of all ages?
This aquarium will be like no other. It celebrates this building's history, the community, and the wonders of the aquatic world. At zoOceanarium Group we pride ourselves in setting the highest standards for animal care and welfare. We also support wildlife conservation through our work globally and in this aquarium project."
Leaders in life support systems, Longhorn Organics was contracted as the owner's agent during the design and planning phase. Longhorn constructed the aquarium's 17 life support systems while utilizing a mix of it's own workforce and union labor.
The role of the St. Louis Aquarium Foundation
The non-profit St. Louis Aquarium Foundation will work in partnership with the St. Louis Aquarium at Union Station. It will provide conservation messaging, education, conservation and volunteer programs for school groups, families, tourists and locals.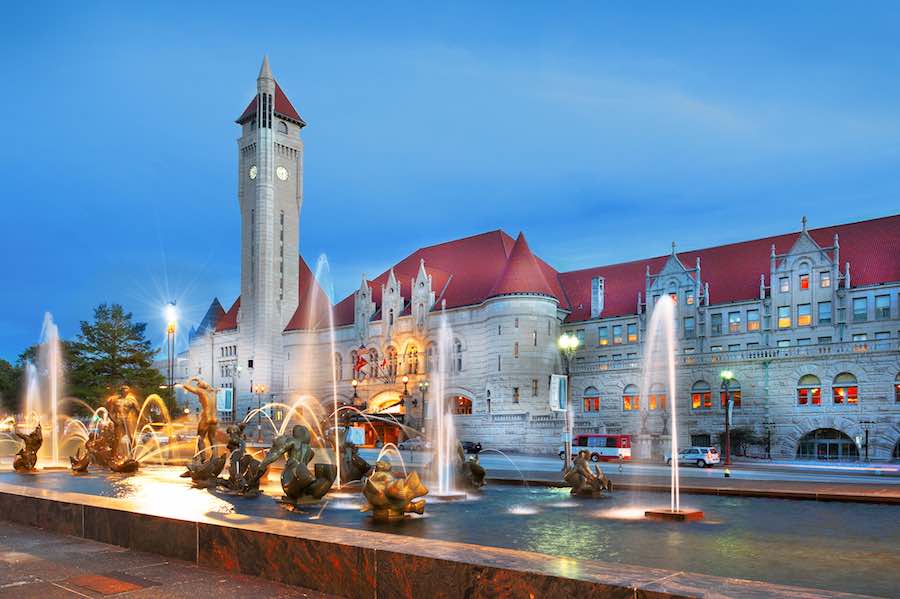 Wittig says: "While their strategic plan is still being defined, the Aquarium Foundation will be the connector to our community and visitors through its programming and on-site interactive exhibits at the Conservation & Education Center."
The core initiatives of the Aquarium Foundation will be:
Providing on-site and outreach STEM-based education classes.
Offering free and discounted field trips and education programs to Title 1 Schools and other underserved audiences.
Promoting, supporting and being involved in local and national aquatic-based conservation organizations.
Creating an Aquarium Volunteer Program.
She says: "We expect the aquarium to be hugely popular. Whether we have ten million people coming through the door or ten, our main goal will be to make sure that every person has a unique experience."
Education and technology
The St. Louis Aquarium at Union Station will incorporate unique technologies the to create a transformative and immersive experience. Wittig says:"It's all top secret for the present. However, we can promise you that the technology-based components of the aquarium will be unique. They will also be fun and build upon the natural beauty of aquatic life within the aquarium."
The creative use of technology will, she explains, enhance the guests' emotional connection as they explore the aquarium.
It's about education and awareness, and really creating that emotional connection
"I think zoos and aquariums are a vital part of making an impact. For me, it's about education and awareness, and really creating that emotional connection. People create change, and want to create change once they have that emotional connection.
"The aim is to educate guests, creating an engaging emotional connection with the creatures they see, so that when they leave they are inspired to make a change, large or small, for the better:  whether that is giving up plastic drinking straws or making a large donation to a conservation project."
The oceans are facing some formidable challenges – overfishing, acidification, pollution, warming, plasticization. Can we turn this around?
Access, inclusivity and a purpose-built sensory room
Wittig believes it can be done. "If we all did just one thing: not littering, not using straws, picking up a plastic bag when we walk by a beach, thinking about sustainable fishing or making better choices when we eat seafood. If every single person did one small thing, I absolutely think we can change the oceans future. As one, it may seem we don't make any impact, but together we can."
The St. Louis Aquarium at Union Station will also be a trailblazer in the field of neurodiversity. It is the first aquarium in the world built with sensory inclusive considerations.
Wittig says: "The aquarium's staff will be trained by medical professionals. They will learn how to recognize guests with sensory needs and how to appropriately handle a sensory overload situation. Before it opens in 2019, the aquarium will receive a sensory certification from KultureCity. This is an advocacy group for people with autism.
"The facility is currently being constructed with a purpose-built sensory room. This is specifically for individuals and families who may need a quieter and more secure environment. We also will have items available for guests who may feel overwhelmed in this stimulating environment. Some examples are noise-cancelling headphones, fidget tools, verbal cue cards and weighted lap pads.
"Come with an open mind and an open heart"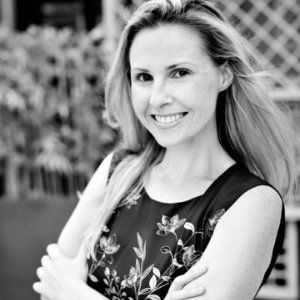 "People with autism, dementia, PTSD and other conditions often experience sensory overload. They may also react to harsh light, sound or other sensations. Overstimulation and noise can therefore be an enormous challenge at an environment like a public aquarium. But with its new certification, the new aquarium will be better prepared to assist guests with sensory sensitivities and ensure that they have a comfortable experience."
Additionally, Wittig and her team have reached out to other organizations within the community to discuss additional partnership opportunities.
In conclusion, Wittig says: "We're just asking people to come with an open mind and an open heart. We also want them to learn, have fun, be with their family, and really have a great day out. So we encourage everyone to 'get on board', and to watch for ongoing updates in the months ahead!"