Best-known for its successful Museums at Night festival, it is planning something new – Otherworld.
Otherworld, set to debut in June 2019, is an evolution of Museums at Night, and will take place – initially, at least – in London.
Museums at Night Campaigns Manager, Nick Stockman ran the Brighton Fringe Festival for nearly six years, before moving to Culture24 where he has been running the Museums at Night festival since 2010. Culture24 joined the Arts Council National Portfolio as a Sector Support Organisation (SSO) earlier this year.
He told Blooloop: "Otherworld is a sort of new, refreshed edition of Museums at Night. We conjured the name up to represent what we feel this festival means; hopefully, it will immediately say to anybody interested in events in museums and galleries that there will be something different on offer to them. The idea is that museums and galleries can be a little bit different from people's perceptions, and to give people that feeling that they can mould what museums and galleries could be, in the future."
The festival will be broad in terms of venues. It will range from museums and galleries through libraries, archives, historic houses and sacred buildings, arts centres and performance spaces:
"Anything, really. The idea is that you are getting a peek into this other world. It is a world where things happen when the doors are normally closed."
Journeying into the Otherworld
The inaugural festival will be on midsummer's weekend (the 21st and 22nd of June) in 2019. It will range across a number of London boroughs with a multitude of events in more than 50 venues.
It has been conceived as a 'one ticket to all' wristband festival. Customers buy tickets from a website and collect the requisite wristband from a hub in one of the numerous 'circuits'. They do so according to type of ticket – one night, both nights, early bird, and so forth.
Recurring short bursts of content will be scheduled. This encourages festival-goers to spend around an hour at each venue on their itinerary. It also enables them to attend several performances in a night.
The Otherworld Model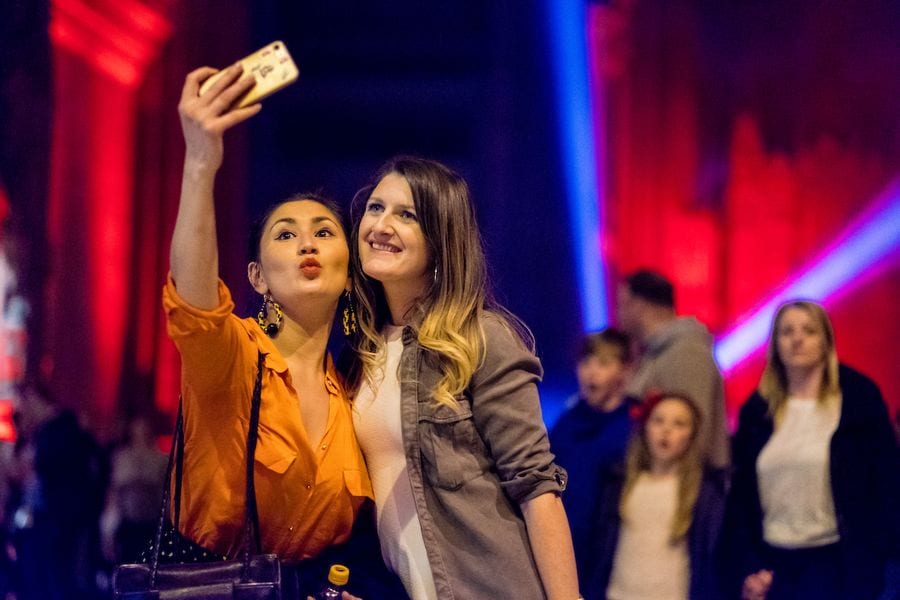 There are a number of night-time museum and gallery events worldwide, with virtually every city opening their arts venues after hours for at least one night. Only two, however, operate the Otherworld model. This is where the customer is charged a ticket price, enabling them to gain entrance to any event over the course of the night, or the whole festival.
Stockman says: "It has been very successful in both Amsterdam and Budapest. They have been running on that model for getting on for 20 years.
We are bringing that model, which is more familiar to music festivals here. It lends itself to multiple sites in towns and cities. It goes as much as to the greenfield sites where we are all familiar with buying a ticket and going to a festival where we have the option of picking and choosing what we see.
It's about transplanting that model to sites in an urban context."
Museums at Night
Museums at Night, operating on a very different model, has been running for ten years.
Stockman comments: "When you talk to people around the country about Museums at Night and the way it runs, they say that it sounds good. However, when you talk to them about the model of Otherworld, which gives the customer the option to be more in control, shaping the experience, you are met by real excitement."
For the moment, the target demographic is Londoners between 18 and 30:
"We will be aiming at tourists in years to come," Stockman says: "But at present we are trying to reach people who don't normally go to museums and gallery events."
'Circuits' to help guide visitors to the Otherworld
Because of London's nature and scope, venues will be organised into 'circuits'.
"For example, there will be circuits around Camden & Islington, Kensington & Chelsea, Southwark and Tower Hamlets and so on. This is a way for a customer to have more options. They can choose between basing themselves in a particular area and catching three or four events there. Alternatively, they can hop between circuits. The ticket will allow people into any event. This is a way to slice the cake in different ways; making it easier for a buyer to plan their itinerary.
It's about making it easy for the customer, and adapting our offer as a sector to fit into the way customers, especially festival ticket buyers, behave; behaviour which is well evidenced over many years."
An app or mobile-responsive website will update customers about space and capacity at events. Venues within a circuit will be in easy walking distance from each other. Furthermore, the organisers are also exploring transport options for those who want to switch between circuits.
It is envisaged that ticket sales will comprise 65% of total income in the first year. Thereafter rising to around 90% by the third year.
Learning and adapting from other festivals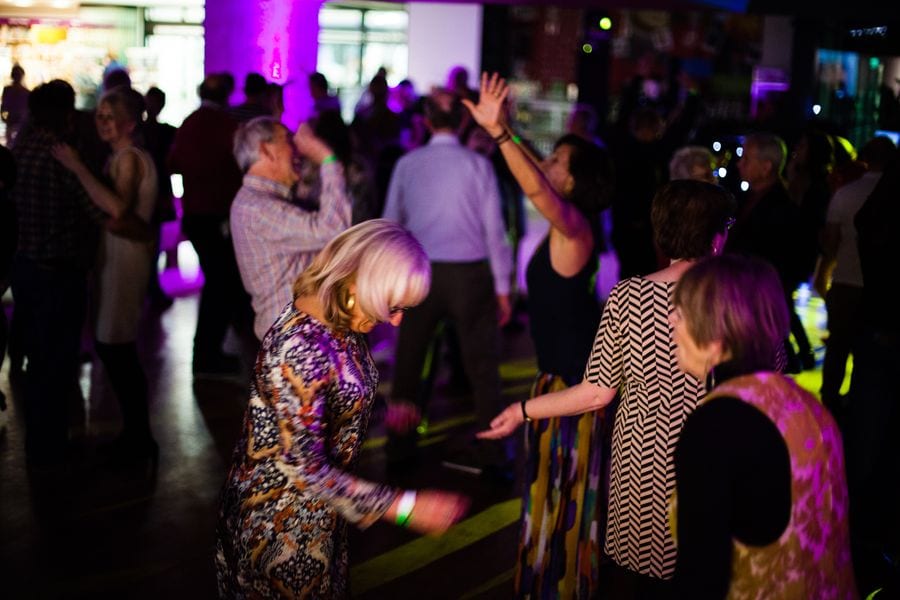 Stockman and team have been drawing inspiration from Amsterdam's n8 festival organisers.
50 museums in Amsterdam open their doors from 19:00 to 02:00 on one evening of the year. They open on the first Saturday of November, offering a range of concerts, workshops, tours and performances, plus food and drink offerings.
He says: "We are really lucky in that we have colleagues over in Amsterdam who have run this festival, n8 [or Museum Night Amsterdam], for eighteen years, selling 33,000 tickets per year which sell-out in five weeks, and are only available to Amsterdam postcode residents."
Otherworld will have roughly the same number of tickets on sale to a catchment area of ten times the population; without the postcode restriction.
Stockman adds: "We are making a realistic start in terms of the number of tickets and participating venues. We also hope that it will be a springboard, scaling up very quickly in years two and three."
Initially, it will be about taking an offer to the customer, that is – particularly to the targeted age group – very familiar from the festival world, and transposing it to museums and galleries:
"Essentially it is about finding content and artists, bands, poets, whatever the talent is that you want to go and see, in a new environment."
Otherworldly programming
The project is still in the planning stages, with expressions of interest being invited from potential venues. Stockman says: "We haven't got as far as specific programming yet.
We will announce programming just before we go on sale in January."
He adds: "The idea of the programming is that it will be a collaboration between producers, programmers, artists and venues; some of the most awesome spaces available. They will all get together and combine to bring some of the best new programming available into museums and galleries; the spaces are going to need to work for the programming. Likewise, the programming is going to need to work for the spaces.
Some venues will only want to have programming that complements or feeds into their collections. Or it may be that the programming will feed into their latest exhibitions. Alternatively, it may be that venues consider that actually bringing something radically different in, something challenging or new, without any direct connection to their collection, will be exciting.
It will be a collaborative process that will bring in surprising content and talent. Something that perhaps you wouldn't normally expect to see in museums and galleries, but you may be able to see the programming rationale behind it."
A plan for the future
The hope is that the event is scalable, and will prove to be a springboard.
He explains: "We are looking at the possibility of starting off in Manchester, as well, for one night, and are talking to other cities. Some that spring to mind that could work really well for this. Coventry is the city of culture for 2021, for example; and would seem like a good place to do something like this. I am sure we will be made aware of other festivals and moments and showcases around the country. We are also in preliminary talks with other cities around the world. So our idea is establish the model in London first, and to ensure it can work. And then who knows, after that?"
Featured image © LightNight Liverpool, courtesy Open Culture. All other images courtesy of Culture24, unless stated otherwise.