LDA Design has unveiled the world's first 'augmented reality zoo' within the Bristol Zoo Gardens, as the zoo is moving from the site to the Wild Place Project in South Gloucestershire.
Bristol Zoological Society had planned to sell the land for a private housing development, but #OurWorldBristol has proposed an alternative future for the Bristol Zoo Gardens.
#OurWorldBristol sponsors are film director Stephen Daldry, architect George Ferguson, and boomsatsuma executive director Stuart Wood.
Professor Alice Roberts, another supporter of the project, said: "OurWorld Bristol could become a beacon for conservation and connection with the natural world. A place to help us all meet the environmental challenges we face."
AR zoo includes ideas by Eden Project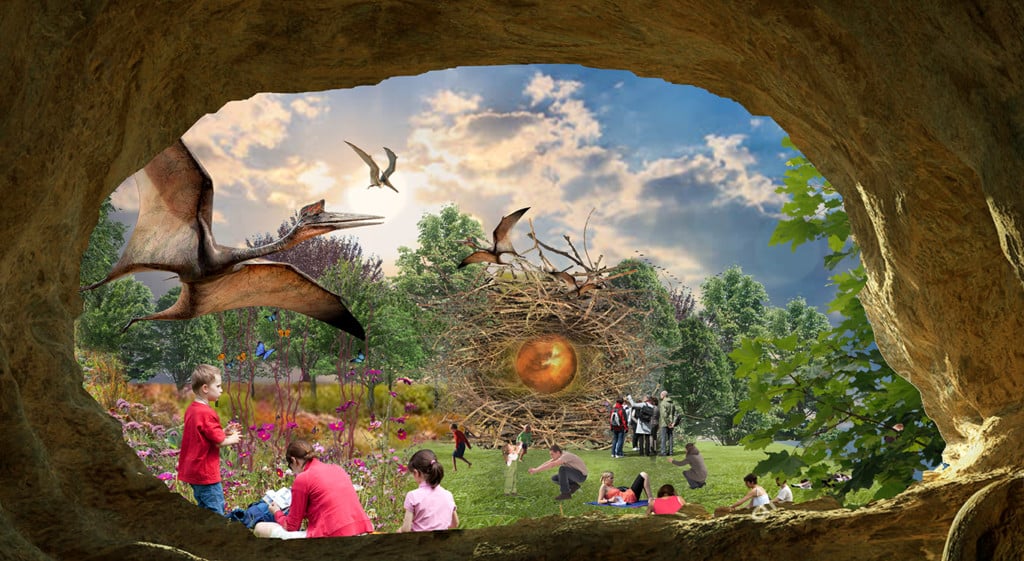 The project, which includes ideas developed by the Eden Project, is a collaboration between the University of Bristol, the University of Bath and UWE Bristol.
It involves creating a viewing tower with sights across Clifton Downs, where guests can use digital headsets to experience Bristol in the Ice Ages and other periods.
This is supported by technology developed in partnership with Bristol's MyWorld creative hub, led by University of Bristol professor Dave Bull.
"Bristol is a leader in natural history film-making, and we plan to work with the BBC," said Clare Wilks, director at LDA Design. "We aim to create an atmosphere with a sense of escape, discovery and delight."
Virtual dinosaurs roaming at Bristol Zoo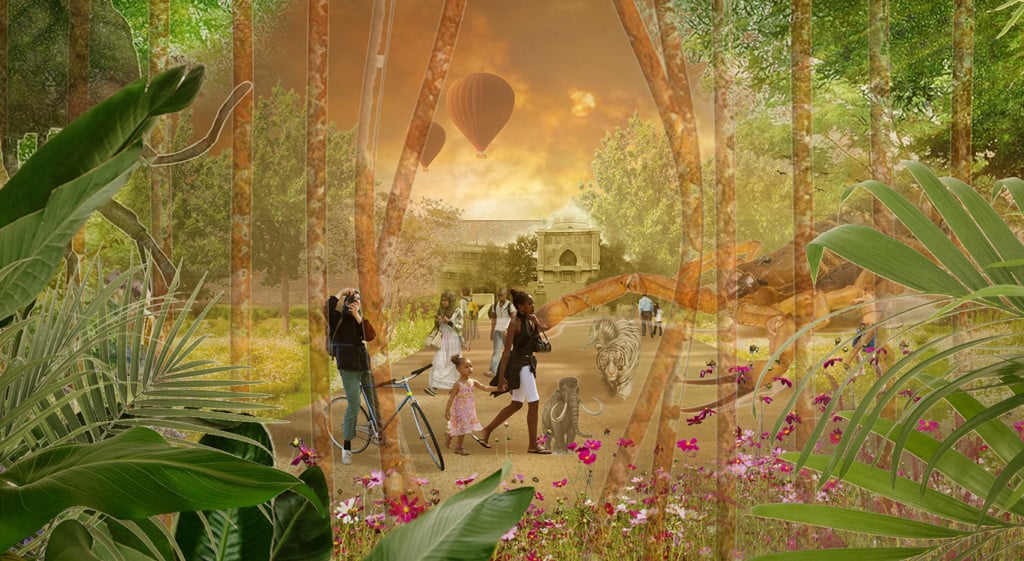 Additional attractions include a virtual tour of the area that once housed Alfred the gorilla in the 1930s and 1940s, as well as augmented reality (AR) experiences.
Visitors will get to travel through space, time and scale to enjoy animals in their natural habitats, even journeying back millions of years to when dinosaurs roamed the land.
"We strongly believe there is a bright future for this historic and hugely significant site, which builds on the Bristol Zoological Society's heritage as a global pioneer and benefits the whole city," said Daldry.
"OurWorldBristol could allow us to see into Bristol's future and the planet's future too," said Tom Morris OBE, artistic director at the Bristol Old Vic.
Images: LDA Design