British zoos, aquariums and safari parks have lost at least £200 million due to lockdown closures of 207 days and an 18 million decline in visitors, reports i.
"Unlike other sectors, zoos and aquariums have received very limited funding support from government," Dr Jo Judge, chief executive of the British and Irish Association of Zoos and Aquariums (BIAZA), told i.
"Despite £100m being announced, less than 10 percent has been spent and the vast majority of the over 300 licence holders in England have received no targeted support at all.
Some zoos are delaying conservation and cancelling wildlife education projects as they have been unable to access the £100m Zoo Animals Fund, with just £9m in funding given out so far.
BIAZA says zoos have received limited support
"We are in an extinction crisis and yet we are completely reliant on the natural world for our food, our medicines, the water we drink and the air that we breathe," added Dr Judge.
"Zoos and aquariums have a vital role to play in conserving and reversing this crisis. I want to see the unspent £90m being used to zoos and aquariums back on their feet so they can get on with fighting extinction."
Chester Zoo told i the pandemic has cost it nearly £11.5 million. The attraction has also had to take out loans as it hasn't been able to access the Zoo Animals Fund.
The zoo has cancelled or delayed projects including protecting critically endangered chimpanzees in Nigeria and the reintroduction of black rhinos and conservation of giraffes in Uganda.
British zoos delay or cut conservation projects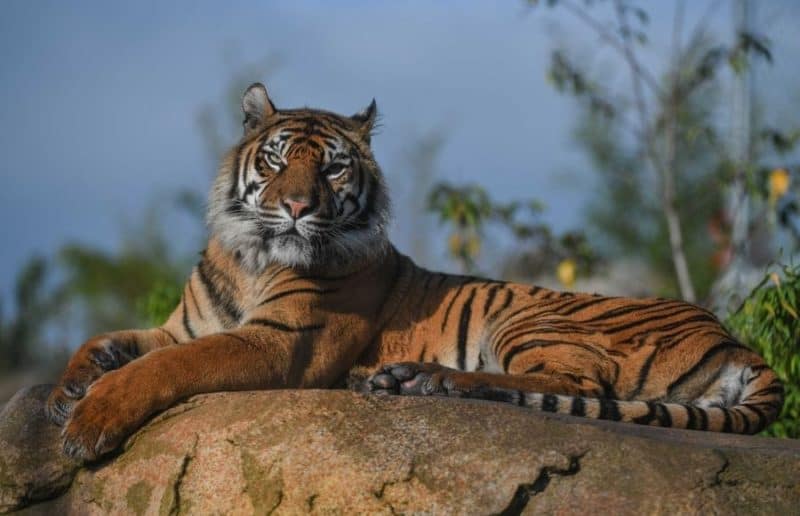 Chester Zoo's chief executive Jamie Christon said: "The planet is losing species faster than ever before and so it's absolutely vital that we get back on track as soon as possible and continue our mission to prevent extinction."
The Zoological Society of London, also unable to access the government fund, said COVID-19 has cost £26m in lost revenue. ZSL secured a bank loan and has raised £6.8m.
"The fund is a safety net, in addition to the other government support available, to ensure that animals can continue to be cared for in the event that a zoo enters severe financial difficulties," said a spokeswoman for the Department for Environment, Food and Rural Affairs.
Earlier this year, BIAZA called on Prime Minister Boris Johnson to replace the inaccessible Zoo Animals Fund with a Zoo Recovery Fund, warning that thousands of animals will be rehomed or slaughtered.
Images: Chester Zoo/ZSL