Leading provider of aquatic design and engineering services, Cloward H²O, is celebrating the opening of a brand new African Penguin exhibit at New Jersey's Turtle Back Zoo.
Shores of Africa showcases the zoo's African Penguins in a state-of-the-art attraction, allowing up-close views of the animals above and below the water.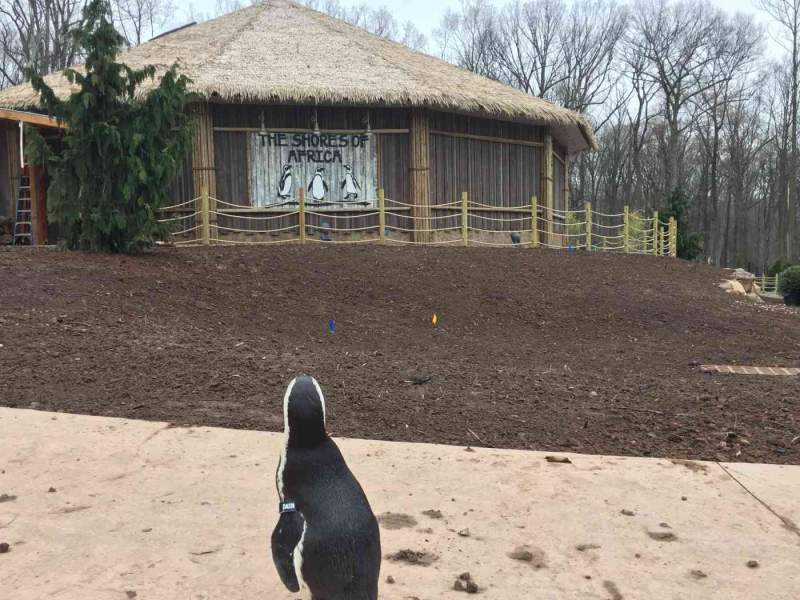 The indoor facility is climate-controlled and features rock walls and a 38,000-gallon salt water pool. The theming references the penguins' native habitat off the coast of southern Africa. Nesting burrows have been inserted into the rock walls in the hope that this will encourage the penguins to breed. The burrows are also fitted with cameras to give keepers close-up views of the young chicks.
Cloward H²O designed and engineered everything from the structural tank and rockwork, to the water treatment & circulation. The company was also responsible for electrical and controls design and back of house systems (salt water conditioning and makeup), as well as animal holding and husbandry facilities.
Shores of Africa features three 20ft wide viewing windows
The sea water pool incorporates varying depths from 5ft to 9ft. Cloward H²O were also responsible for three 20ft wide viewing windows: 1 above water, 1 partially submerged and 1 fully submerged for underwater viewing.
Outside, the exhibit features a synthetic thatched roof and landscaping to reflect its position within the zoo's African Adventure area.
"Relocating our African Penguin colony to our African Adventure path is a fitting move; not only will our penguins benefit from the new exhibit, our guests will too," Turtle Back Zoo Director, Michael Kerr, told NJ Next.
"Our guests will have the opportunity to see these birds behave just like they would in the wild. With underwater viewing, guests can watch penguins swim amongst Zebra sharks and even hunt for their own fish. With plans to add even more birds to our flock, we now will have an exhibit and colony that will sustain itself for years to come."