A new "World Heritage Wilderness Village" is planned to replace the existing building in the Australian Cradle Mountain-Lake St Clair National Park.
Cradle Mountain is the fifth-highest mountain in Tasmania and a principal tourist destination for the state.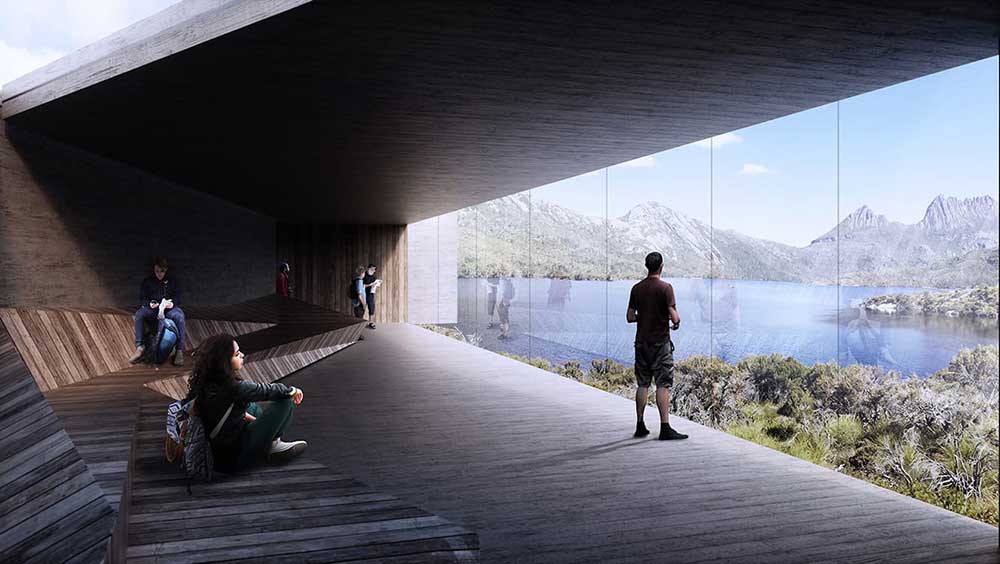 A masterplan for the new tourism development was first released in March 2016.  Yesterday, Kentish Council approved the development application unanimously.
The proposed "World Heritage Wilderness Village" will comprise a central visitor centre plus three additional buildings.  These will be used for supporting infrastructure alongside tourism-related use.  The complex will replace a single building presently on site.
The project has been designed by Cumulus Studio, an award winning architecture practice with offices in Hobart, Launceston and Melbourne.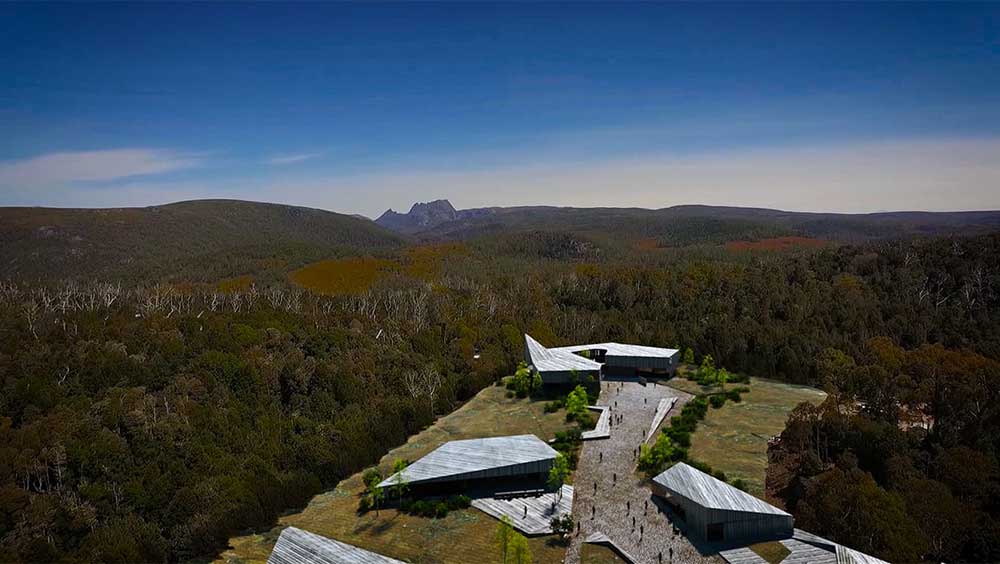 Sensitivity to the natural environment is key to the plans.   Cradle Mountain is situated within the Cradle Mountain-Lake St Clair National Park which, in turn, is part of the Tasmanian Wilderness World Heritage Area.  The area around Cradle Mountain is home to wombats, pademelons, Tasmanian devils and echidnas (spiny anteaters).  Peregrine falcons and wedge-tailed eagles nest in the mountain's cliffs.
"It is envisaged that the buildings should feel solid and grounded, as if sculpted from the site or carved from a solid rock by a glacier," says a statement from Cumulus Studio. "Buildings were designed to enhance the visitor experience by revealing views and other aspects of the landscape, culminating in a chance to reflect and contemplate the environment in the viewing shelter at Dove Lake."
The architects also explained that they wanted to create an "alpine village feel", hence the decision to create a cluster of buildings, rather than just one.  This could also account for the extension of statutory height limits given consent by the Council.  These have been increased from 6.5 metres to 9.7 metres for the visitor centre, with smaller allowances of 8.5 and 7.1 metres for two of the other buildings.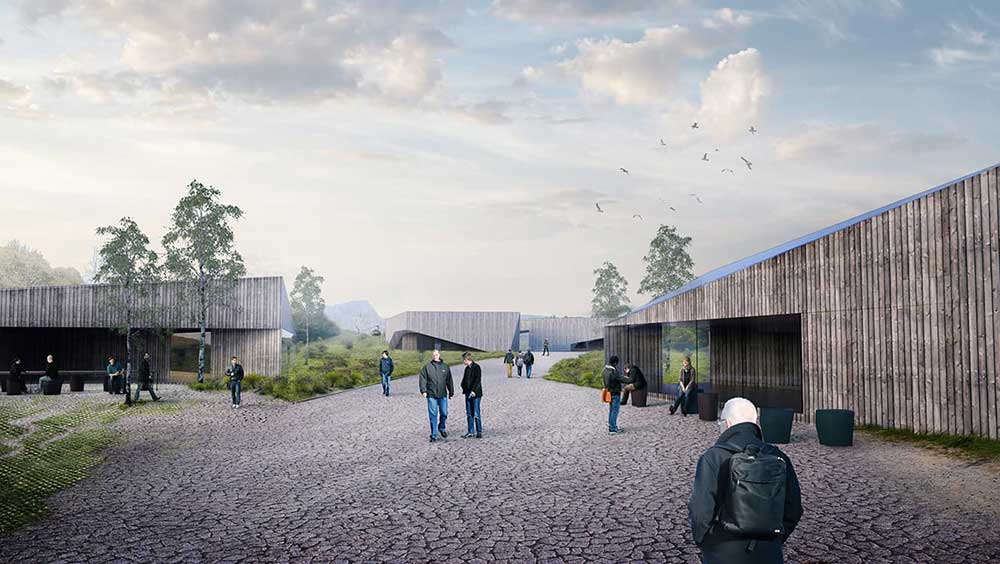 Original plans suggested replacing the shuttle bus system that is already in place with a cable car.  However that seems to have been jettisoned along the way, as the development applications merely states approval for a "shuttle bus transit centre."
Four bodies – Kentish Council, the Cradle Coast Authority, Tourism Industry Council Tasmania and the Tasmania Parks and Wildlife Service – commissioned the original masterplan.  It came in response to the realisation that visitor numbers were stagnating. The plan was initially developed by Inspired by Marketing, a masterplanning and tourism development consultant.  Cumulus Studio were involved in the architectural and urban design elements.
Images courtesy of Cumulus Studio.
https://architectureau.com/articles/sculpted-cradle-mountain-visitor-centre-approved/