Jacksonville Zoo and Gardens has opened a new exhibit that features a 65-foot replica of a prehistoric snake as its star attraction.
The giant model of Titanoboa, the largest snake that ever lived, boasts 20, 000 individually-placed scales and was transported to the zoo in three sections on a flatbed lorry. It was then assembled in situ.
Bob Chabot, Director of Horticulture, Facilities and Exhibits at Jacksonville Zoo and Gardens reports, "We are all extremely happy with how it has turned out."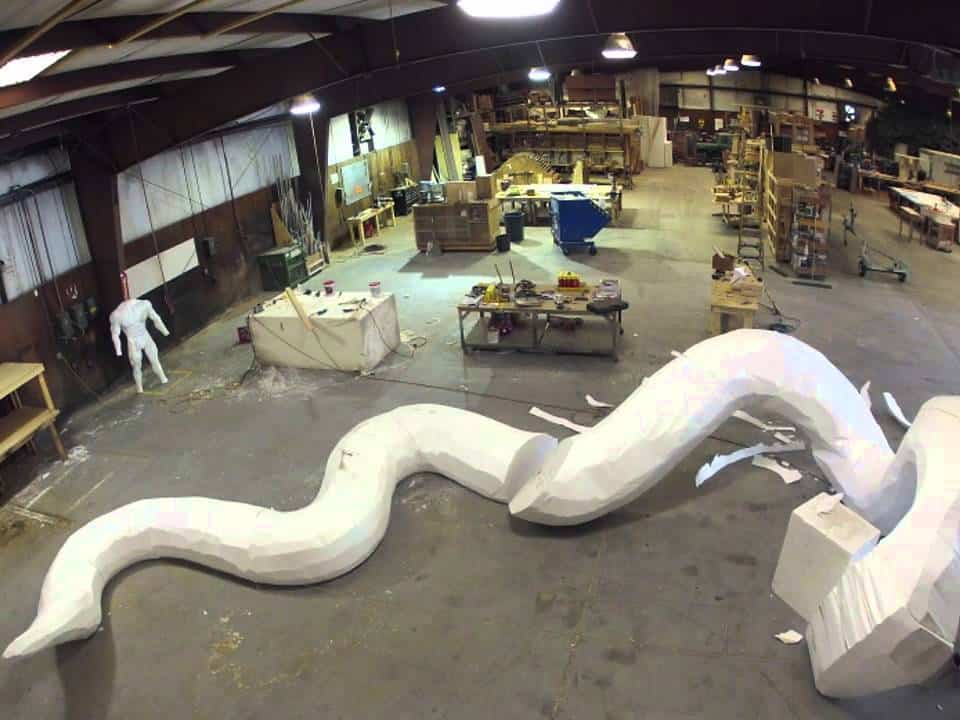 Fossils of Titanoboa were first discovered by palaeontologists in a coal mine in Colombia in 2004. The snake lived between 55-65 million years ago and probably fed on large land animals and reptiles. The model of the prehistoric giant takes centre stage at the exhibit which focuses on huge serpents including an Eastern Indigo Snake, an Eastern Diamondback Rattlesnake, a Green Anaconda and a Burmese Python.
Titanoboa: Prehistoric Mega Snake was officially opened on March 7th after a ribbon-cutting ceremony attended by the family of Captain T.W. Baine, III, a Jacksonville native and pilot during World War II. The Baine family has loaned the zoo a 14-foot green anaconda skin that Captain Baine brought back from a trip to South America to display in the exhibit.
The Titanoboa model was created by local firm, Pizazz, who has partnered with the Zoo on many other projects including all the sculptures in the Range of the Jaguar and themed paintings in the Asian area. Chabot says the snake is by far the most significant work the company has produced for the Zoo to date.
He adds, "I am sure Titanoboa will be a titanic hit!"
Video courtesy Pizzazz Scenic Contracting. Image of Titanoboa model courtesy of Philip A. Alia