Longleat Safari Park, Wiltshire, will see the launch of over 220 hot air balloons this week for its Sky Safari event –  the largest ever hot air balloon gathering in the UK.
Sky Safari will take place between September 14 and 16. Balloons include a brand new koala hot air balloon – that celebrates the arrival of a group of Koala Bears to Longleat later this year.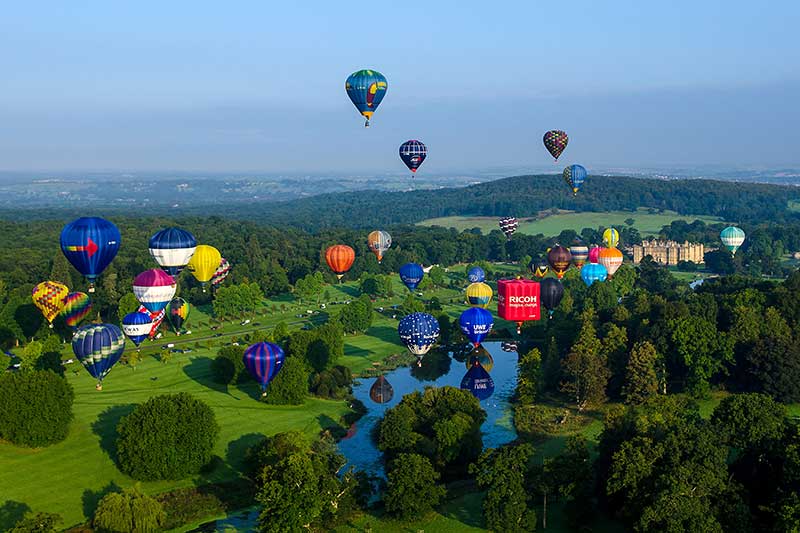 There will also be a balloons in honour of Simbaloo, Longleat's lion, penguins Puddles, Splash and Tall Steve, Wes the wolf and an owl.
The three-day event is run by Exclusive Ballooning. The safari park hopes to to create a new UK record for the most balloons in the sky simultaneously. More than 150 inflatables of all shapes and sizes are set to take to the skies at once.
There will also be a pair of Bertie Basset characters and a giant 120ft Hunter Wellington boot. Visitors can also expect an orange, an Aston Martin wing and a balloon themed around Disney's hit movie 'Up'.
Steve Mytton, from Longleat, said: "This year's Sky Safari is going to be the biggest and best ever.
"As well as flying more balloons in mass ascents than ever before, to make this year's event even more memorable, we're also launching our own koala balloon and hosting lots of other beautiful and bizarre shaped inflatables.
"The highly popular night glows are returning on Friday and Saturday night with the balloons firing their burners in time to a musical soundtrack and we're introducing a new feature called 'Special Shape Sunday' to showcase more than 20 of the most unusual balloons."
Timings and launches could change, dependant on weather.
Longleat is home to over 500 animals, and the estate covers 9,000 acres
Last year, Longleat CEO Bob Montgomery spoke to Blooloop about the park.
Images courtesy Longleat Safari Park