Eagle Hills and Emaar Entertainment have formed a joint venture to bring the Marassi Aquarium and Underwater Zoo to shopping mall Marassi Galleria in Bahrain.
Located at the Marassi Al Bahrain development, the Marassi Aquarium and Underwater Zoo will cover 26,900 square feet, according to a press release.
It will also house a state-of-the-art aquarium with the capacity to hold 360,000 litres of water and more than 200 species of fish.
Marassi Aquarium and Underwater Zoo, which will be operated by Emaar, will have an ultra-modern design, as well as a digital tunnel with interactive digital exhibits.
The aquarium will be made up of four different ecological zones – 'Rainforest', 'Ocean Trench', 'Jellyfish' and 'Reef Zone', which includes 'Lab of the Future'.
There will be an additional 50 exhibits with hundreds of animals, and strategically located tanks and immersive tunnels within the exhibits.
Immersive tunnels and interactive digital exhibits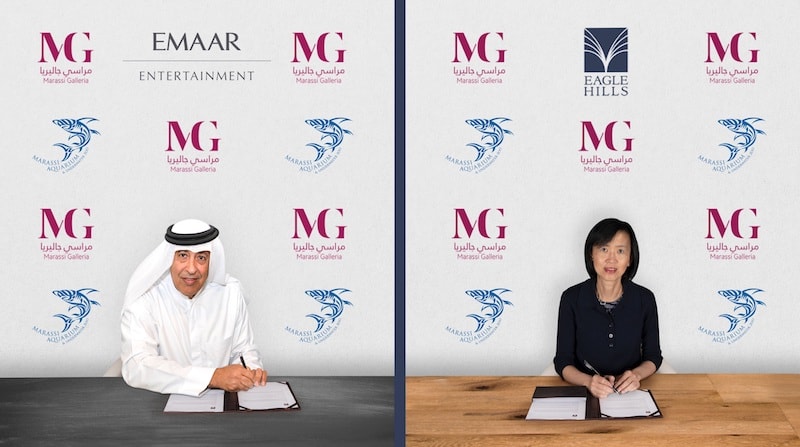 Low Ping, CEO of Eagle Hills, spoke of plans "to position Marassi Galleria as an integral component of the Marassi Al Bahrain development, as it is intended to set a new benchmark for entertainment and leisure experiences".
Ahmad Al Matrooshi, managing director of Emaar Properties, said: "After witnessing the success of our Dubai Aquarium and Underwater Zoo, it was decided to replicate the experience in the Bahraini market.
"As the latest addition to Emaar Entertainment's diverse portfolio of offerings, Marassi Aquarium and Underwater Zoo will provide innovative experiences to suit individuals and groups.
"This comes in line with our commitment to developing unparalleled attractions across the MENA region, and we expect that it will become a popular destination for tourists across the region."
Dubai-based real estate developer Emaar recently abolished the job titles of all staff, including that of its chairman Mohamed Alabbar, to focus on 'culture and talent'.
Emaar Malls previously announced a 5 percent rise in revenue in 2019, and teased new developments with retailtainment attractions.