Moment Factory, the multimedia studio specialising in the conception and production of immersive environments, has announced the opening of its 11th Lumina Night Walk, Terra Lumina, located at Toronto Zoo.
Moment Factory is pleased to announce the opening of Terra Lumina at Toronto Zoo, "an enchanted night walk into a bright future." This is the 11th Lumina Night Walk that the company has created, and its third working with a zoo.
This multimedia experience at Toronto Zoo brings the real and the virtual worlds together in order to create a glimpse of a bright future.
Terra Lumina
Once the zoo's animal inhabitants have gone to sleep, guests are invited to step into the year 2099, through a portal of light, showing an immersive vision of the future. This multimedia event takes place throughout the winter. Visitors enjoy a 1.5-kilometre night walk, complete with lighting effects and video projection. An original score helps to create a futuristic atmosphere.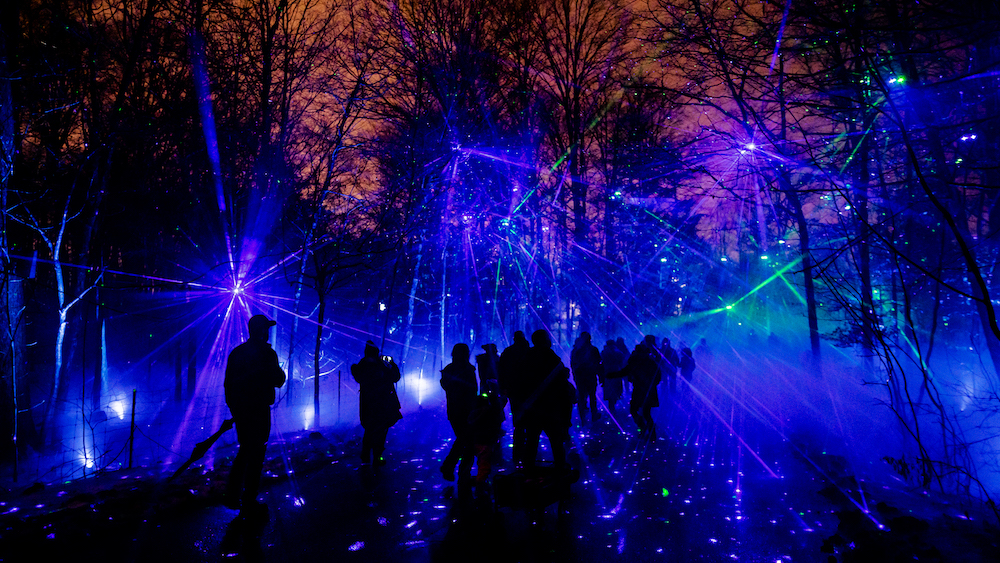 During the journey, guests encounter a group of mystical characters, who help them to think about the relationship between humans and animals. Each element of the futuristic experience is designed to inspire visitors to plant the seeds of change for a better future on planet Earth.
Making the impossible, possible
A spokesperson for Moment Factory says, "With Terra Lumina, our creative and technical teams shaped an enchanted world that shows how we can each make the impossible, possible. This is our third Lumina Night Walk for a zoo, and we are proud to have created this impactful experience for a major Toronto attraction.
"We are also looking forward to expanding our presence within this city, notably with the opening of our new Toronto office in 2020."
Toronto Zoo is a popular visitor destination and is looking forward to welcoming guests to this journey into the future. Tickets and further information can be found here.
Moment Factory began in 2001 and has created more than 400 shows and destinations across the world. The company combines video, lighting, architecture, sound and special effects to create a remarkable visitor experience.