Denmark's Odense Zoo and Knuthenborg Safari Park are the latest zoos to ditch paper checklists and opt for the Mobaro Park safety and maintenance solution.
Mobaro Park's turnkey Computerised Maintenance Management System (CMMS) solution is already trusted by attractions such as Chester Zoo to streamline their safety operations.
"We are pleased to welcome these two Danish attractions, and to take yet another leap into the Zoo segment," confirms Jens Holm-Møller, Co-Founder and Director at Mobaro Park.
"There are many parallels in values and how you work across the various segments of the attractions industry, so it makes perfect sense for us to make Mobaro flexible to fit the needs of these segments, whether it is Amusement Parks, FECs, Zoos, Aquariums, Water Parks or Resorts."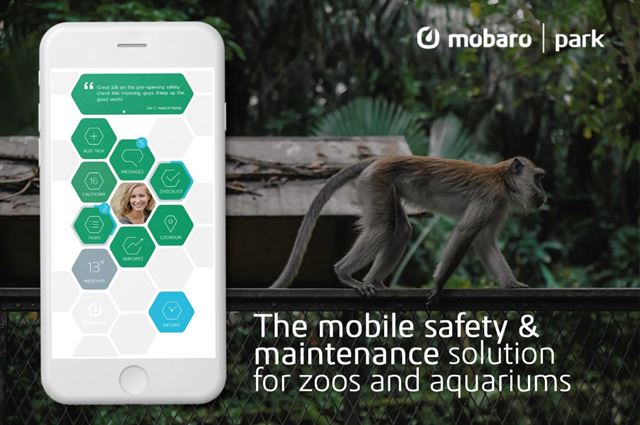 Zoos, safari parks and aquariums have plenty to gain by going digital. The online safety solution removes the need for cumbersome checklists and replaces them with an online portal for management and a hands-on mobile app for staff.
Operators can instantly monitor the status of any animal exhibit
Operators can effortlessly and instantly monitor the status of any animal exhibit or attraction in real-time and manage safety, maintenance and operational programmes to ensure optimal service.
"Zoos and aquariums will gain immediate benefits by optimising how they work. Operating in a more proactive and structured way can only be good for staff, visitors and animal welfare, too," adds Holm-Møller.
Other UK zoos adopting the safety solution, aside from Chester Zoo, include West Midland Safari & Leisure Park and Folly Farm. According to Mobaro, the solution is becoming increasingly popular with attractions thanks to its uncluttered functionality and flexibility.
Unlike many one-size-fits-all solutions, Mobaro Park has been developed by Danish software experts in corporation with various international attractions to specifically fit the needs of theme parks and attractions.
Theme parks using the Mobaro Park solution include Denmark's Djurs Sommerland and the UK's Drayton Manor Theme Park.
Main image courtesy Odense Zoo