PGAV Destinations is pleased to announce a milestone in the expansion project at the aquarium, with the addition of five Atlantic bottlenose dolphins to the new Ruth and J.O. Stone Dolphin Complex. The dolphins, Winter, Hope, PJ, Nick, and Hemi, are now at home in the state-of-the-art habitat.
The $80m project, announced in 2018, has allowed CMA to triple the size of its dolphin habitat to an area with five connected pools and 1.5 million gallons of water. Now, dolphins at the aquarium can enjoy a wide range of habitats, as well as quality veterinarian care and enrichment opportunities. The thematic, open concept with impressive rockwork provides a relaxing space for all.
Enhancing marine life rescue and rehabilitation
Later this year, CMA will open phase II of the expansion project, which includes newly modernised and increased guest spaces alongside more hospital facilities for rescued marine life and new educational experiences for visitors.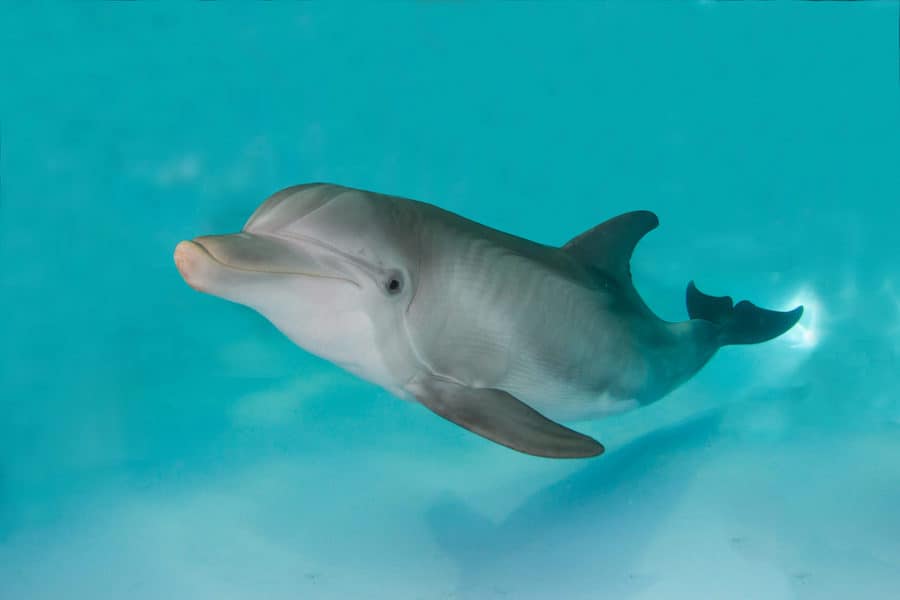 "We are so excited to unveil this beautiful new space after 14 years of planning and discussions," says CEO Frank Dame. "Each guest that comes through our doors allows us the ability to rescue, rehab, release, and care for our non-releasable resident marine animals."
"With the additional capacity this beautiful and custom-made habitat affords us, we will be able to care for twice as many rescued animals and give them the best care available."
Passion for animal rescue
The world-class team at CMA worked with PGAV Destinations on this project. PGAV provided conceptual, guest experience, graphic, exhibit, and interior design, collaborating closely with architect Fisher and Associates LLC.
"Working with Clearwater Marine Aquarium team has been incredible. Their passion for animal rescue and rehabilitative care is remarkable and inspiring," says Emily Howard, vice president and project lead at PGAV Destinations.
"The animals in their care have incredible stories to share with millions of guests in the future, to inspire them for a lifetime of ocean conservation and care. We're very proud of this work and excited to see the incredible achievements CMA- will be able to pursue through it."
CMA is famous for being the home of dolphins Winter and Hope, the stars of Dolphin Tale and Dolphin Tale 2, which tells the story of a rescued dolphin fitted with a groundbreaking prosthetic tail at the Clearwater Marine Hospital. The popular film was produced by Warner Brothers and Alcon Entertainment and featured Morgan Freeman, Ashley Judd, Harry Connick Jr. and Kris Kristofferson.
Last month, PGAV Destinations announced that it has expanded its media production team with the appointment of industry leader Tony Miceli.