It is one of the hottest brands on the planet and with 97% awareness, the world's most recognised game. Now Rovio Entertainment, maker of Angry Birds, plans to leverage the IP to create a new generation of location-based entertainment experiences.
With the first Angry Birds World open in Qatar and the Finnish game developer seeking new partners around the globe, we look at the continued growth of the brand.
"Angry Birds is a rare breed," says Joe Lawson, Senior Vice-President of Content Licensing and Brand Development at Rovio. Indeed. You won't see these feathered creatures in any bird-spotting book. But you will find them in a few brand case studies.
Rovio – a Finnish success story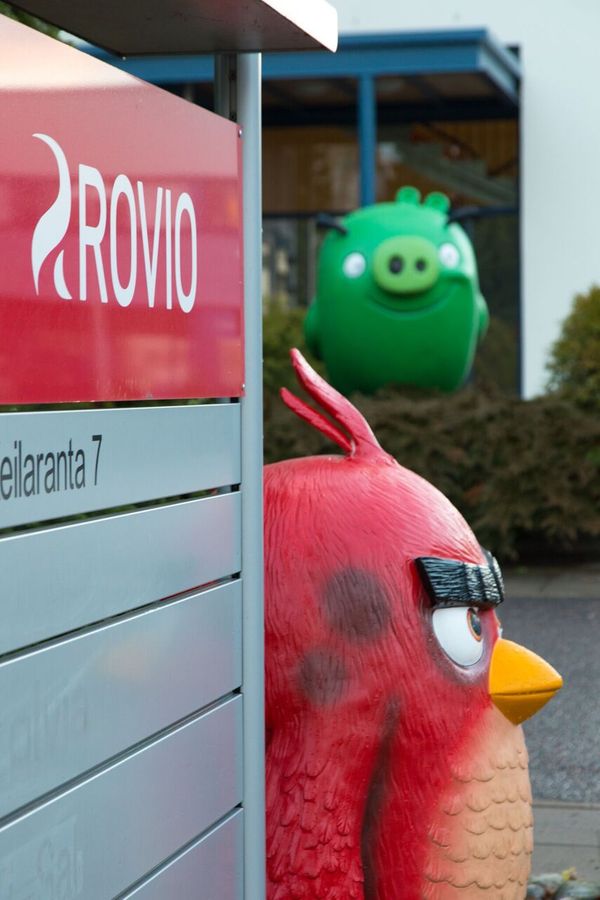 Rovio started life as  an in-house games company, called Relude at that time, developing games for Nokia phones, another major Finnish brand.  As a studio, they developed 51 games that never quite made it. Then they hit gold in 2009 with game number 52: Angry Birds. The timing just happened to be right as the iPhone came out and touchscreen technology was taking off and Angry Birds was the first game at the time that was able to utilise the use of entire big touchscreen in a way no-one else was. Slingshot was a genre Rovio introduced to the mobile gaming world.
Angry Birds became the de facto game that you had to have. The original game has been downloaded more than 1.2B times to date. The initial, extraordinary sales surge is unlikely ever to be repeated. However, thanks to the release of many new Angry Birds titles, like Angry Birds 2 in 2015, sequel to the original Angry Birds, Rovio's Angry Birds game downloads have now multiplied.
"When the original game came out, the model was very different," says Lawson. "You paid a fee, somewhere around 99 cents, to download the game. Now the download is free, but there are in-app purchases; ways to spend money to get power ups and do all kinds of different things. Angry Birds 2 continues to be our most popular game."
One of the most downloaded games of all time
Lawson says: "Angry Birds has long been a brand that has far exceeded its mobile gaming origins to become a multi-platform entertainment phenomenon. Early in the brand's lifecycle, it became one of the most well-known and successful consumer product brands on the planet. This led to high-profile collaborations with other top tier entertainment brands and promotional campaigns with some of the biggest companies in the world. Our characters and stories resonate with people all over the world. This makes them a popular choice when choosing a family entertainment centre excursion or a location-based entertainment destination."
A soaraway success, Angry Birds famously became one of the most downloaded games of all time. Rovio's Angry Birds games have over 4 billion downloads and counting. A decade on from the original Angry Birds game's launch in 2009, Rovio remains as active and successful as ever.
Sustaining the brand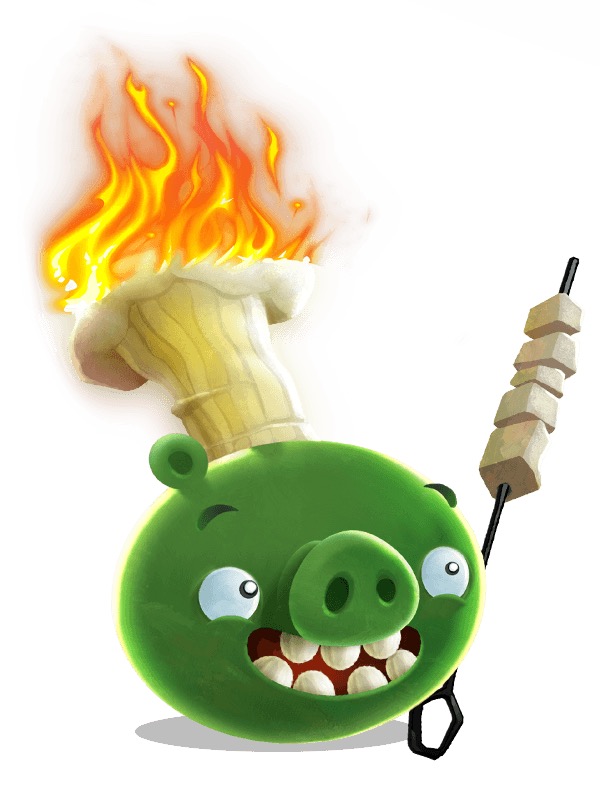 "We are definitely on the road to building an evergreen brand," says Lawson. He joined Rovio five years ago to work on The Angry Birds Movie. Working out of LA, he previously served in a variety of marketing and promotional roles with DreamWorks Animation and 20th Century Fox. The sustainability of the Angry Birds brand, he believes, is due to the fact that it has diversified beyond gaming.
Outside of Rovio's core gaming business, the most significant development was The Angry Birds Movie, a huge hit worldwide. Released in 2016, the animated film grossed over $352 million at the box office. A sequel is now in production, set for an August 2019 release by Sony Pictures.
"The 2016 movie significantly transformed the value of the Angry Birds brand," says Lawson. "More than anything, it gave personality and voices to the original characters in the game. It became a story about friendship, teamwork and believing in yourself. The characters and comedy of the movie world have helped to inform new ways to take the brand and tell meaningful stories across all types of consumer touchpoints – from games, consumer products, publishing, animation and of course location-based entertainment."
Angry Birds step from the screen
Rovio's first foray into the attractions business, or location-based entertainment (LBE), was with a handful of Angry Birds Activity Parks. Introduced at a variety of venues in Europe and Asia from 2012 onwards, they brought the birds out of the screen and into real life.
A handful of these themed outdoor playgrounds, developed with Finnish manufacturer Lappset, are still in operation globally. There are also five indoor Angry Birds Activity Parks featuring various games and activities in St Petersburg, Russia, and Johor Bahru, Malaysia. In Canary Island there is Angry Birds Outdoor activity park at Holiday Club Puerto Rico, Spain.
At Finland's Särkänniemi amusement park in the city of Tampere, Angry Birds Land – pictured above – has been entertaining guests for the past seven seasons. It comprises an Angry Birds Adventure Course from Lappset, a number of Zamperla rides, midway games, food & beverage and merchandise opportunities.
At Thorpe Park near London, Merlin Entertainments has operated Angry Birds Land since 2014. In addition to the Angry Birds 4D Experience, ae film distributed by SimEx-Iwerks, the area features King Ping's Wild Dodgems and the Detonator: Bombs Away drop tower.
Bringing the brand to Qatar
"And now we have Angry Birds World, the brand's largest location-based experience to date", says Ilari Laitinen, Rovio's Key Account Manager and Head of Design for Location Based Entertainment. The 17,000 square metre (183,000 sq ft) offering debuted at the Doha Festival City mall in Qatar in June. By the time it is all open, visitor will be able to interact with the birds in over 20 rides, attractions and activities. Inspired by mobile gameplay, and with a keen focus on 'edutainment', the air-conditioned entertainment centre is pitched at all ages.
Highlights include an eye-catching interactive Big Tree, the 'Blast Bomb' Drop 'n' Twist Tower and Red Alert ride – as pictured above. Several larger outdoor attractions are on the way.
The new outlet is in fact one of four family entertainment offerings developed at Doha Festival City by the operator Trimoo. For the company's CEO and co-founder Riad Makdessi, the Angry Birds brand was a no-brainer.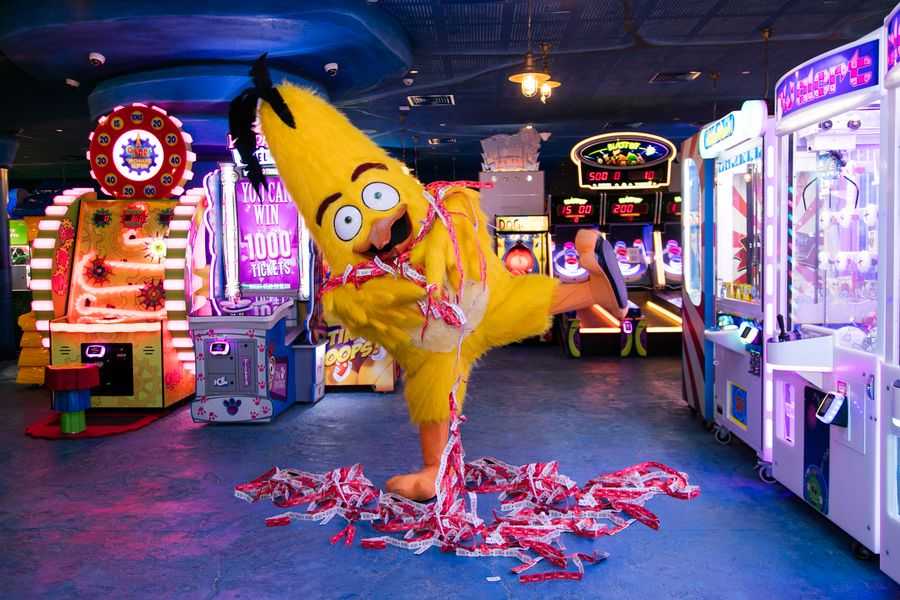 "The Angry Birds fan base is rather big and impressively diversified as it covers the whole family," he says. "It gave us immediate recognition in our first trials for the park. Rovio is a great company with great people, who love what they do. Our ambition for Angry Birds World is big and we believe in the brand and the people behind it."
Angry Birds – way more than a game
Lawson says that, "it's nearly impossible to maintain the stratospheric success that Angry Birds experienced early on. We knew that eventually it would have to level out, though it took much longer than you'd expect for brands that hit similar heights. We kept focusing on what was important to us. That was about continuing to deliver amazing products and experiences for our fans."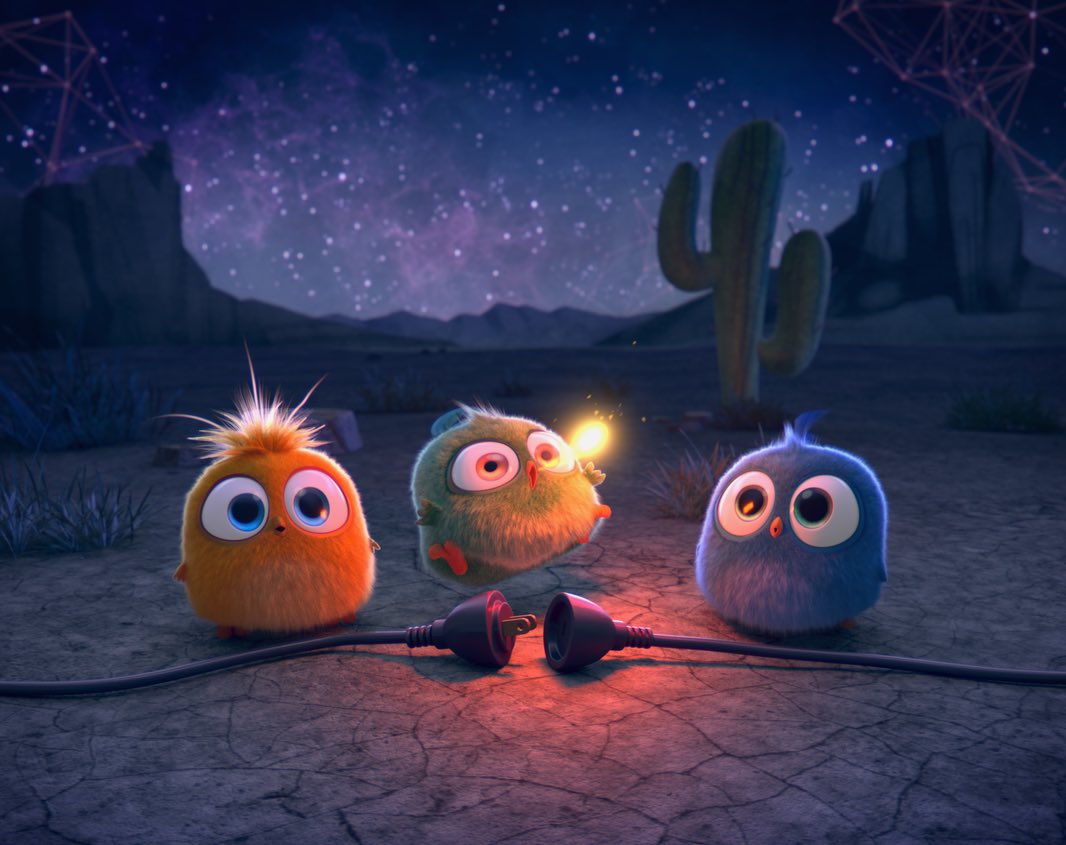 So as well as games, movie, live shows and hours of online content, Angry Birds brand extensions continue. There have been recent partnerships with the NFL, Chicago Bulls, Iron Maiden and Imagine Dragons. In the US, there's even an Angry Birds game show in development with MGM Television.
Last month, Rovio launched a highly praised virtual/mixed reality game called Angry Birds First Person Slingshot for the Magic Leap Creator One, which is available now.  And next summer, tied to The Angry Birds Movie 2 release, Rovio has partnered with Hologate and Sony Pictures to bring a Virtual Reality experience that will allow guests to step inside the world of the new movie as birds battling the pigs in VR.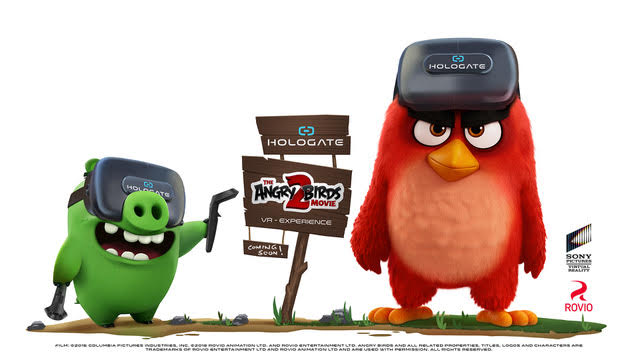 "Both the Magic Leap and Hologate experiences, and other things we have in development, mark our desire to deliver more innovative, interactive and experiential activities for visitors to experience in theme parks, FECs or even at home," says Lawson
Location-based entertainment: Rovio's new strategic approach
With the second Angry Birds movie approaching, Rovio is a taking a very strategic approach to growing and maintaining the brand. That includes a more focused effort on developing its LBE business.
"In the early days of the Angry Birds Activity Parks, Rovio took a very opportunistic approach to the business," says Laitinen. "Everything was happening so fast, we didn't really have time to stop and set a strategy for location-based entertainment."
Rovio is now looking at opportunities through a new lens, says Laitinen. "We now have the benefit of nearly a decade of brand activations, which has provided us with a wealth of consumer feedback. We know what works, what doesn't."
The goal now is to "keep quality high and deliver experiences that are consistently more interactive and innovative. Experiences that can be easily adapted and refreshed to meet the constantly changing demands of the audience. Technology in the LBE space has also seen tremendous advances, which will only enhance the experiences we can deliver to our fans."
Technology is of course integral to a brand born out of mobile gaming. But aware, of pressure from parents over the amount of 'screen time' their children experience, Rovio is keen to provide location-based experiences that "are very much focused on active play."
A brand with broad appeal
Rovio has several criteria in developing the next generation of Angry Birds attractions. "First and foremost, we are looking for opportunities that reflect the voice and positioning of our brand," says Lawson. "Usually with a focus on humour, playfulness, delightful destruction and digital connectivity. Target audience is also really important. We want to make our experiences accessible to everyone."
Lawson says there is no typical Angry Birds fan. "Our fans relate to the brand in different ways," he says. "We have teen and adult fans who love our games. We also have kids who adore our short form animation and consumer products, and families who love our movies and other entertainment offerings. Because of the broad appeal of the brand, it lends itself well to location-based entertainment and to live shows. It means the entire family can enjoy the brand together."
The US continues to be Angry Birds' strongest market, but the brand enjoys strong popularity around the world. Rovio sees tremendous opportunities within the LBE sector across Asia, the Middle East and Eastern Europe. "Truth is, the world loves Angry Birds."
Angry Birds World – Qatar
With its mix of indoor and outdoor attractions, comprising both rides and active attractions, Angry Birds World in Qatar is the most diverse location-based experience Rovio has licensed the brand to yet.
Spread over four levels at Doha Festival City, Angry Birds World features 14 attractions. As well as the aforementioned Red Alert and Blast Bomb, these include a Bouncing Blues ride. In addition to some bumper cars, there is an Angry Birds go-kart track.
Further attractions include the Angry Birds Hatchlings play area, Trampoline Universe, Epic Battle laser tag, a celebration lounge, "bird day" room, arcade and redemption area, plus the South Beach Café.
Standing proud over all four floors of Angry Birds World is Big Tree – pictured below – a 55ft (16.7m) structure that offers a variety of interactive workshops where both adults and children can learn the basics of science, improve their musical ability and develop their creative skills.
For the more adventure visitor, the tree also houses Own the Sky, a roller glider from Walltopia that spirals around the outside of the structure.
Planned attractions in the outdoor area will include the world's biggest slingshot/reverse bungee (60m/196ft tall) from Funtime, a Zamperla Disk'O Coaster and interactive boat ride from Mack Rides. The latter will feature magic wands by Lagotronics Projects that passengers can use to trigger special effects both outside and in a dark ride section.
Choosing the right partners
Angry Birds World appears at Doha Festival City alongside three other location-based experiences from Trimoo. These are the Virtuocity gaming arena, Juniverse edutainment centre and Snow Dunes, a -4°C snow park themed around a fantastical Arabian town.
With offices in Qatar and the Netherlands, Trimoo was deeply involved in the development of Angry Birds World. This included design and attraction selection. "We have developed a lot of know-how around the design, construction and operation of the park," says Makdessi.
Laitinen says he is pleased to work with partners like Trimoo. "Rovio is very much focused on delivering quality and memorable experiences to our fans. So our first criteria when selecting partners are licensees who have this same commitment. We have had the privilege to meet and work with a pool of professionals in different territories. Each has diverse specialties, and the best knowledge of the needs and wishes of consumers in their respective markets."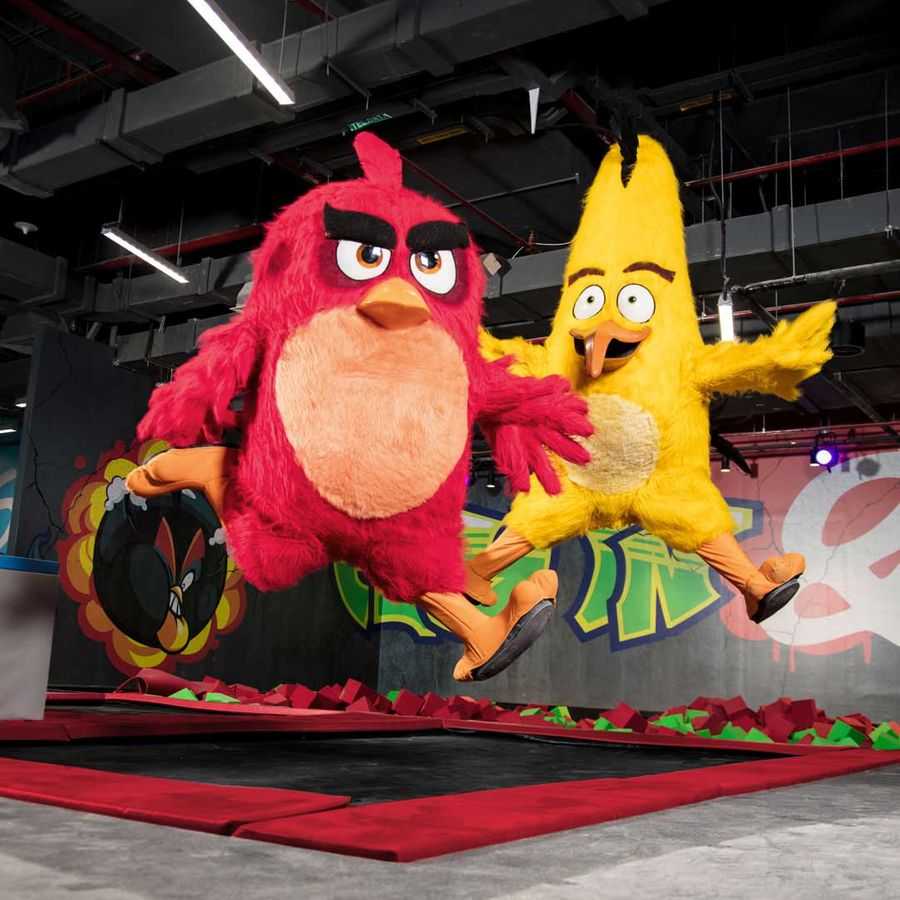 "And we are always looking to meet more designers and attraction vendors," says Lawson. "Together we can create new theme park and FEC experiences that lift our birds and pigs to the next level. We know those companies are often on the front lines of new developments. As a result, we look forward to meeting as many of them as possible at upcoming industry events like IAAPA Attractions Expo."
Angry Birds Land – Finland
Opened in May 2012, Angry Birds Land at Särkänniemi is still going strong. "The brand was as a massive phenomena at the time, and we benefited from that hugely," says the Finnish park's CEO, Miikka Seppälä. Being the first park with an IP related to mobile gaming was something new. We received over a billion media hits! Although the hype is gone, most of our guests still want to visit Angry Birds Land. It is an important reason why they choose our park over others."
The IP was selected for a number of reasons, says Seppälä. "We pretty much have all the potential guests in Finland already. So bringing in Angry Birds Land was more about guest retention and offering a better experience, as well as attracting foreign guests. Both targets we have succeeded in. The land is especially appealing to visitors from Asia. They sometimes think our entire park is related to Angry Birds!"
Särkänniemi is about to sign another contract extension with Rovio. Seppälä believes there is still scope to develop the experience at Angry Birds Land.
"As a gaming IP, Angry Birds offers possibilities in the future for mixed reality and combining real world with the digital world," he says. "Rovio have proved to be a partner who have put their hearts and souls into the project. Their help and continued to support with Angry Birds Land is more than we could've imagined."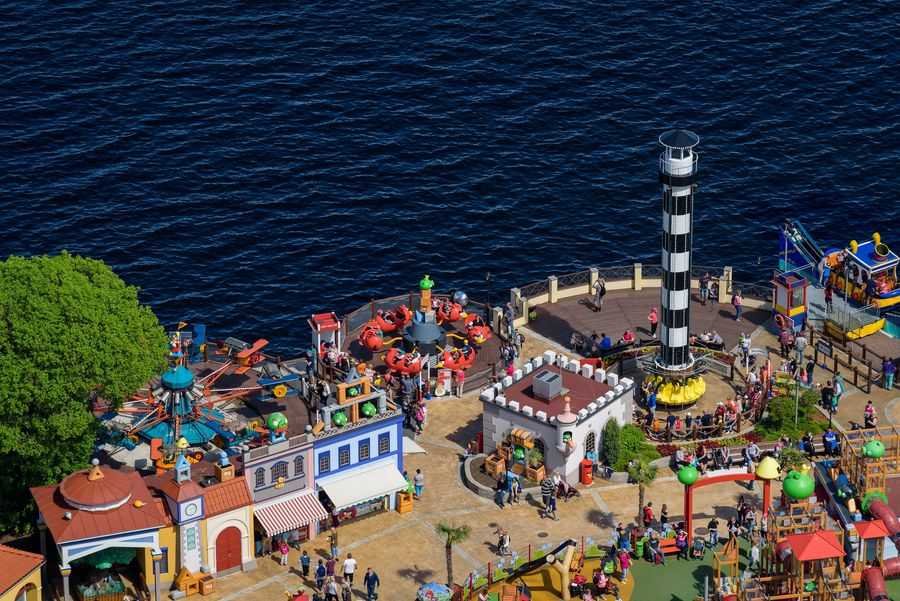 Angry Birds take flight in China
Laitinen says Rovio is extremely excited about two indoor park projects it is planning for China. They are in Beijing and Shenyang. "These will be the first Angry Birds parks in the country. Having a high profile project in the Chinese capital is super important for Rovio's location-based entertainment business."
Both projects should be open before the end of 2019. In addition, Rovio is planning a handful of touring Angry Birds stage shows. Scripted projects are being developed in China, Europe, Latin America and the USA. There's also an arena ice show set for Eastern Europe, "and we are anticipating it will be truly spectacular".
The Angry Birds Movie 2 – coming August 2019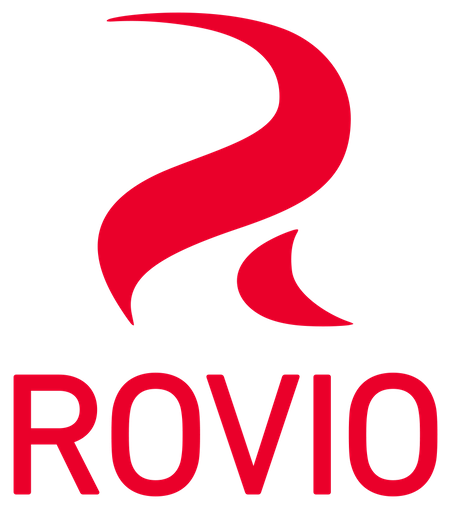 But first brace yourself for The Angry Birds Movie 2. "The first movie introduced us to the Hatchlings. This provided a deeper emotional connection. It explains why the birds must protect their eggs at all costs," says Joe Lawson at Rovio.
"With the sequel planned for release next summer, everything is bigger. The laughs are bigger, the stakes are higher, the scale and scope are much greater. And the amazing cast of voice actors, new and returning, is out of this world. The evolution in character and storytelling will further cement Angry Birds as an evergreen property."
Images courtesy Rovio, Trimoo, Angry Birds World and Särkänniemi