A somewhat odd rumor has been flying about the past few days, namely the possibility of a Six Flags aquisition of the SeaWorld Entertainment parks. The idea has had more traction than I thought it would; going beyond online news sites and into mainstream media.
By Lance Hart, Screamscape

While anything can happen in the world of business, I personally have huge doubts this Six Flags aquisition is something that will pan out; or at least nothing as simply as this sounds.
For starters it makes little sense to me at all on the surface, from the standpoint of Six Flags buying up the entire chain of SeaWorld owned parks. SeaWorld has parks that Six Flags simply doesn't need or likely even want.
SeaWorld San Diego
SeaWorld San Diego has always been a troublesome park for whoever owns it. This is because of the local political climate that often works against it. The park is severely boxed in with no way to grow; along with severe height limitations for much of the property. In addition, the location along the water means extra red tape and complications; as projects get run through an approvals process from the California Coastal Commission on top of everything else.
SeaWorld San Antonio
SeaWorld San Antonio is likely to have a very limited appeal to Six Flags. One reason being, it sits just a few miles away from Six Flags Fiesta Texas. The two co-exist as competitors for tourist dollars just fine. However, under a solitary ownership, the market would expect season passes for one to be good at the other; cutting into admissions revenue, as well as create competition for CapEx funding for new attractions between the two.
Plus you may recall many years ago that Six Flags once bought the SeaWorld Ohio park across the lake from their Six Flags Ohio park. That particular acquisition took a market that once successfully accommodated two side-by-side theme parks for decades and evolved into a situation where all the parks at that site have since closed and left abandoned.
Sesame Place & Busch Gardens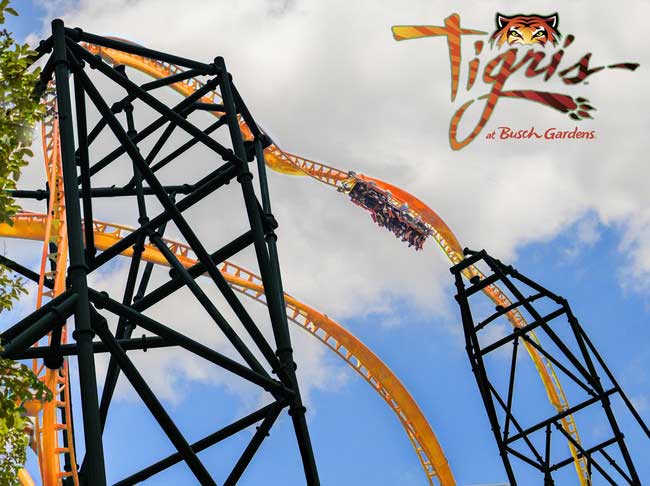 Some of the other SEAS parks are also a bit close to Six Flags properties. Sesame Place is only a 30 minute drive from Six Flags Great Adventure; and Busch Gardens Williamsburg is about a 2.5 hour drive from Six Flags America. Of all the parks, the one deal that does make sense could be an offer from Six Flags to just purchase Busch Gardens Tampa, where that particular park could quite easily be assimilated into the Six Flags system with little fuss.
Much like Six Flags Great Adventure, Busch Gardens Tampa features world class coasters and animal attractions. As a year-round property, it's also something that could benefit Six Flags' bottom line quite well as they push to expand the operating season for many of their properties; plus it gets the Six Flags brand into the lucrative Florida tourist market. Orlando is another matter. And while Six Flags could figure out how to successfully handle the SeaWorld Orlando parks, SeaWorld Entertainment isn't likely going to break up the group and sell the most profitable park of the entire chain off without the rest.
On the money and market side of things…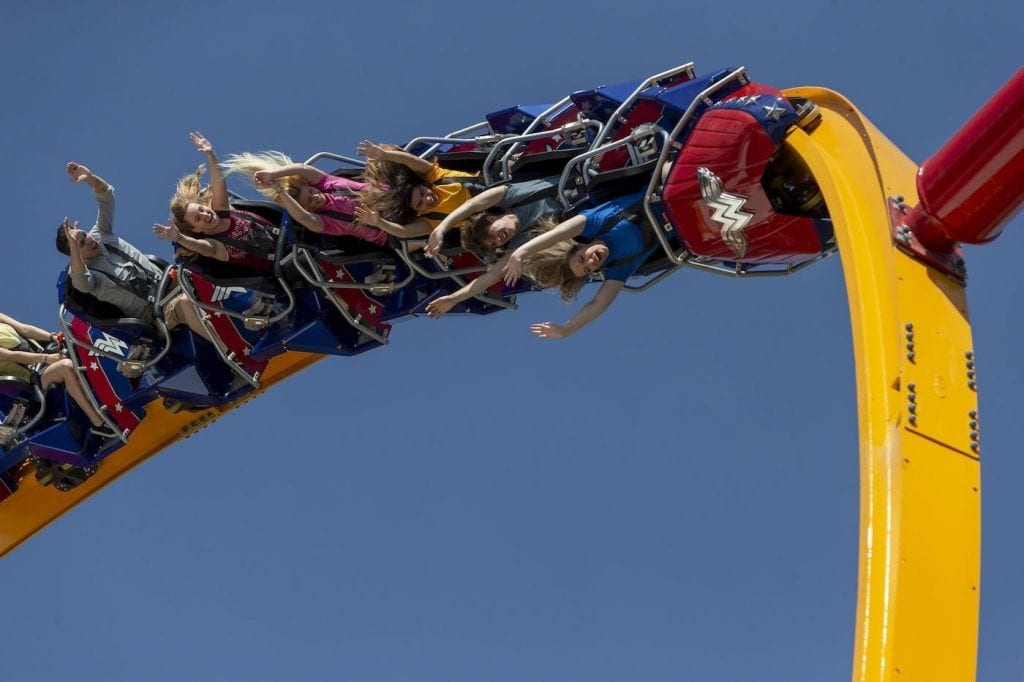 We're dealing with another interesting situation following the release of each company's Q3 2018 results. Six Flags' latest report saw the chain under-perform compared to market expectations. On the other hand, SeaWorld's latest results saw the company outperform market expectations and finally appear to be on the way to a long needed recovery.
Meanwhile, both groups carry large long term debt-loads; with Six Flags at just over $2 billion and SeaWorld just under $1.5 billion. For Six Flags to perform a total buyout of SeaWorld, it would put the combined group under an enormous debt load; that surely would not be looked upon favorably by the market. In short, it seems like Six Flags simply doesn't have the liquid cash funds to make such a deal happen. And, any kind of "all-stock" deal is likely going to be a hard thing to get the investors' approval for.
All of this discussion only really goes over the deal aspects from a domestic point of view. However, backing up to look at the idea from an international point of view; especially if international players become involved, things get more interesting.
Going global for both Six Flags and SeaWorld
SeaWorld has international aspirations; as does Six Flags, as the concept of adding more parks to the mature US market isn't likely. Both parks have made potential lucrative licensing deals to build international properties. Six Flags has a deal in place to open a park in Dubai as well as several properties under construction in China. SeaWorld has an existing deal with Miral to develop parks in Abu Dhabi; very close to the Warner Bros. World park at Yas Island, but it was just last year that Chinese company Zhonghong bought up Blackstone's majority shares in SeaWorld and signed branding deals that would allow them to build SeaWorld branded parks in China as well.
Ownership of SeaWorld
It is worth noting however that there are two related Zhonghong corporate entities out there; Zhonghong Holdings and Zhonghong Zhuoye Group. It was the Zhuoye side that bought the 21% ownership shares from Blackstone. Meanwhile the related Zhonghong Holdings has been hitting the news for several months in wave after wave of unfavorable events; such as selling off the Ruyi Island Project site where they
intended to build SeaWorld branded attractions, defaulting millions of dollars worth of bank loans. And now, they face being the first company to be delisted from the Shenzhen Stock Exchange on Nov. 16th due to poor performance; where trading was halted on October 18 at just .740 yuan a share (11 cents) while having 7.77 billion yuan ($1.12 billion) in overdue debts.
From the sound of things, it wont be long before the company is taken apart for whatever assets they do own. Moreover, things are not looking so pretty for Zhonghong Zhuoye either right now; as a lot of the investment cash not tied up with owning 21% of SeaWorld is further tied up in shares of Zhonghong Holdings. For Zhuoye to survive and pay off their own debts and loans, I'd say they are likely going to have to sell their stake in SeaWorld.
Back to the rumours…
With that said, we have to jump back to this rumored Six Flags deal. What if Six Flags isn't looking to gobble up the whole chain, or even just a park… what if they are simply looking into the possibility of picking up Zhonghong's shares instead? At the time, Zhonghong purchased the shares from Blackstone for about $23 a share for a total of about $429 million. At the moment, SEAS is trading just slightly above that same price point (between $24.5 and $25.5). So perhaps it would make more sense for Six Flags to simply go this route instead; linking up with a company on the rise, while at the same time potentially giving them influence and bargaining power to potentially license both brands internationally going forward in future deals. From a global point of view, it does sound like a risk that Six Flags may find worth taking.