Blooloop spoke to Matt Proulx, Senior Director of Global Branded Experiences, to find out more.
Before joining the multinational conglomerate, Matt Proulx earned his MBA in General Management from The Fuqua School of Business at Duke University, interning at Hasbro between his first and second year of business school.
"Prior to that, I had worked for about eight years in a variety of industries, focused on organisational design and development," he says. "It was different from what I'm doing now, but those experiences helped inform my understanding of the multiple facets of location-based entertainment."
There are, he says, many interdisciplinary issues, topics and challenges when it comes to managing location-based entertainment:
"There are operational items, creative and design facets, legal, marketing, promoting: all these ultimately need to be overseen. So I feel that background gave me a good baseline to be able to build up from."
Managing global franchises
When he joined Hasbro, Proulx began by working on the Transformers global brand team.
"The team, at that point in time, was responsible for the strategy, the marketing, the game development, ultimately managing the franchise for the first three movies," he says.
During this period, Proulx led the team responsible for all aspects of the development of the Transformers product line. His work resulted in a 30% increase in POS, and the development and establishment of two new product segments.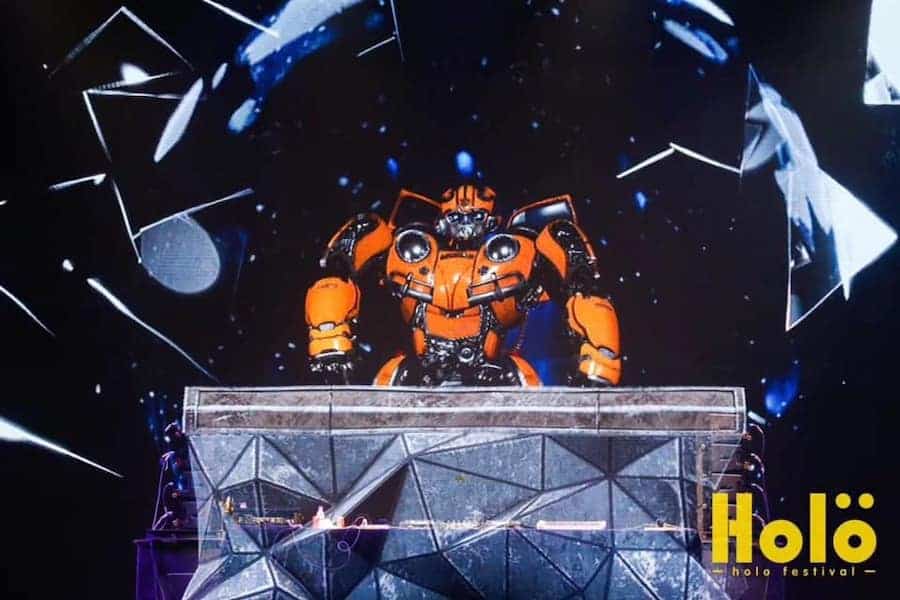 "The great part about that experience," he says, "is that it gave me the foundation in understanding and managing global franchises, and how that relates to these experiences that we need to create with our licensee.
"You want not just to stay true to the brand's DNA, though that is always the core foundation of everything we do, but to then push the limits of the brand, and both defy the expectations of consumers, and make sure that you're creating an experience that's going to last for a long time.
"Crazily enough, if you look at Universal Studios, some of those attractions have been in place for nine years already. Time goes by really quickly."
Hasbro and LBE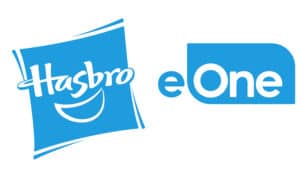 After Transformers, Hasbro then relocated Proulx to his current location, Los Angeles.
He says:
"I got moved out here to work with Stephen Davis [Chief Content Officer and Executive Vice President at Hasbro, Inc, Los Angeles.]
Two to three years after this, Proulx was moved to the consumer products division and was asked to set up the location-based entertainment business. In terms of the importance of IP in the LBE space, he explains:
"IP is one of the things that we look at, as we're considering brands and trying to understand what works with LBE and how that plays into our strategy."
"I think that the big part about what IP creates is relatability, shareability, and repeatability. Each one of those words means something a little bit different to the different generations. But there are similarities that come across.
"When we think about relatability, the first part is, when you think about today, the market we live in. This isn't just for location-based entertainment; it's across the board in everything. There is a finite share of wallet that consumers ultimately have."
Making a connection with consumers
"You need to find ways to break through the clutter," says Proulx. "And you do that by being relatable. So that a consumer or a fan or a guest looks at your brand and thinks of it in a positive way that will vault you to the top of that decision-making process.
"Relatability to our consumers, through brands and through these experiences, is important. When you think about IP, as it relates to attractions, it helps to break through the clutter and move that up on the decision-making list."
Shareability goes a step further than the positive attributes a brand can bring to the table. It unites generations
Shareability is, now, a universally familiar concept.
"With shareability, we think about the current generation, and Instagram, and all these other social media platforms that create the ability to share an experience instantly. Shareability goes a step further than the positive attributes a brand can bring to the table. It unites generations. So many of our Hasbro brands have been around for so long, and that is a positive thing.
"Monopoly is celebrating its 85th anniversary this year, for example. Nerf is celebrating its 50th anniversary next year. Many of our brands have been around for multiple generations, so there is this ability, across generations, to say, 'I want to pass this, something I really loved, onto the next generation.'
"So shareability in that form, too, is key."
Repeatability
LBE attractions are uniquely placed to leverage that quality of shareability through marketing and through experiences, creating that other fundamental quality, repeatability.
"We all know that we need traffic and repeat visitation over and over at these experiences," says Proulx. "For them to be viable, people need to say, 'I had a fun experience and either A), I want to go back or B), I'm going to tell my friends and family that they need to go as well.
"That repeat function is so important. I feel that IP is what actually creates those three elements that allow location-based experiences to be successful."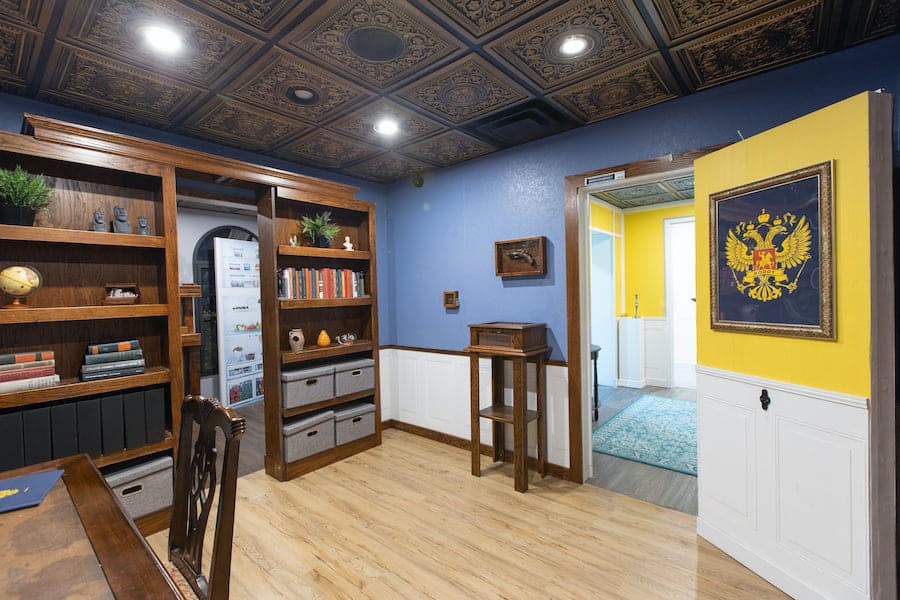 Live events such as touring shows also play into this:
"When you look at touring shows, there is a story to be told. That is, ultimately, what IP creates; a story that people want to be immersed in. People do these things to be able to take a break from their everyday lives. You go to theme parks, you go to shows, you go to all these other things to take a holiday, to take a vacation from your everyday life and to lose yourself in the story and the worlds that it creates."
With IP, there is already a tacit understanding of the parameters within which the story will operate:
"People understand and relate to it. There is a theme. If I go on a Transformers ride, I understand the characters; how this all comes together. If I go to a live stage show, I'm going there to relate to the characters. Whether they are aliens or humans or fantastical beasts, there is the ability to connect emotionally with these characters through the stories that are being told."
Household names at Hasbro
Hasbro has a formidable stable of well-loved brands.
"We are blessed in that we have some extremely popular ones," says Proulx
Products include Nerf, My Little Pony, Play-Doh, Monopoly, Transformers, Power Rangers, Peppa Pig, PJ Masks, and Ricky Zoom.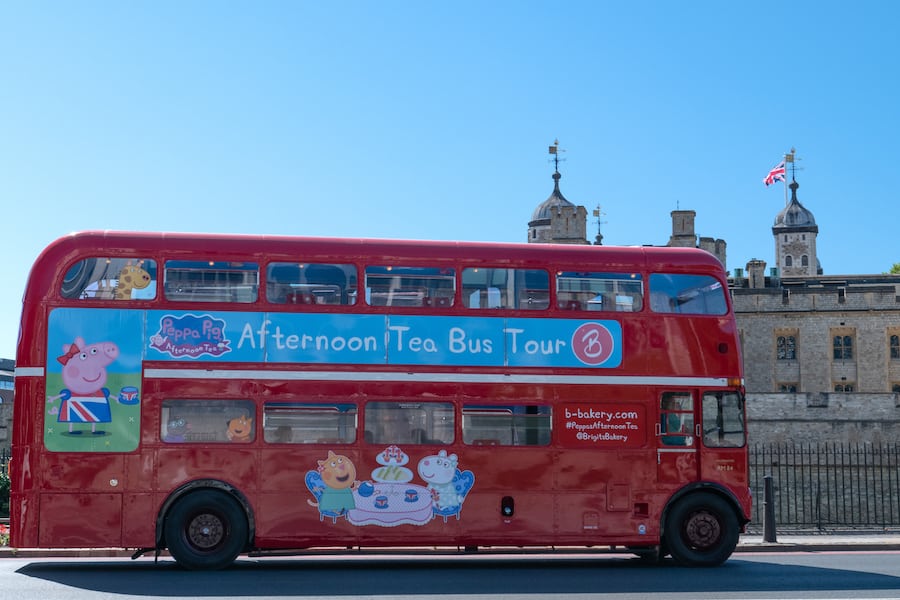 "What is important is that we also have a massive suite of gaming brands that people relate to. For instance, Connect4, Battleships, Cluedo, Candyland, Chutes& Ladders. Some go by different names in different regions.
"At the end of the day, what we want to do is create the best possible experiences around the world; to have brands that relate to our consumers, and then create experiences that people want to do over and over again.
"While, of course, we are always going to focus on our big brands, we also have a tremendous slate of overall brands that we continue to bring to the table and create great experiences around."
Hasbro and COVID-19
Inevitably, the pandemic has affected this year's plans says Proulx:
"COVID has led to incredible disruptions for not only the LBE industry but for us all. The most important thing is that we recognise that there' are always, inevitably, going to be disruptions to business. And there are always going to be changing needs around the world. I think we have to remain flexible.
"For us at Hasbro, COVID-19 is just another issue that we need to address and overcome. It is a very serious issue, and it is a very significant issue. But it's essentially just a disruption, like any other.
"So while some tours, events and experiences might be postponed or temporarily closed, what we have been focusing on is adapting our operating procedures."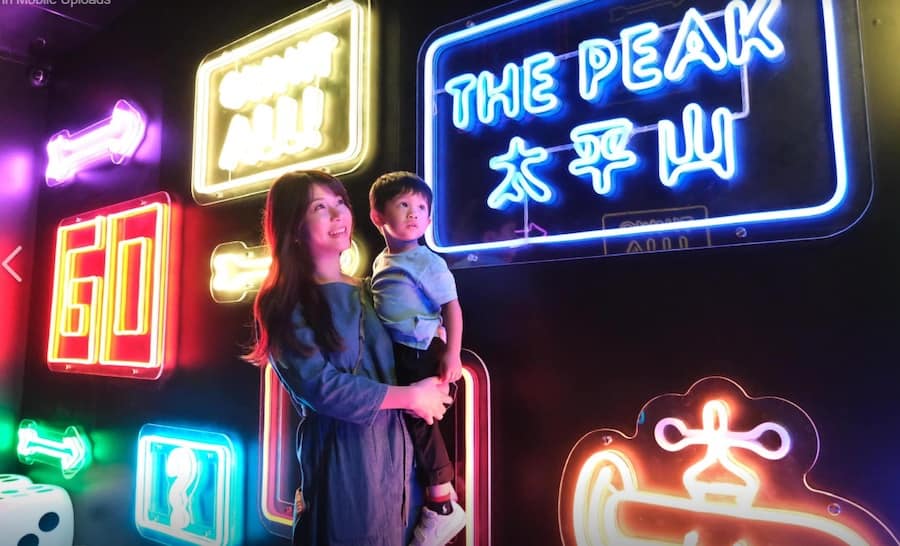 "We want to ensure that we are committed to creating a safe and healthy experience for families around the globe. We are exploring how we tackle this business in a different way and adapt to these new conditions. Families still want to have experiences. But they also want to know that they're in a safe environment. One where they don't have to worry about getting sick.
"It has been a disruption. However, I also believe that the LBE business and in particular RLB business is going to come out stronger as a result of this. Because the situation has put a focus on and has strengthened family dynamics. People are finding they want to continue to do things with their families, to spend time with their children, their loved ones, which is a good thing."
Out of home experiences
The pandemic has also driven a hunger for experiences outside the home.
"But they want to be safe," adds Proulx. "We need to be able to adapt to that and to message that."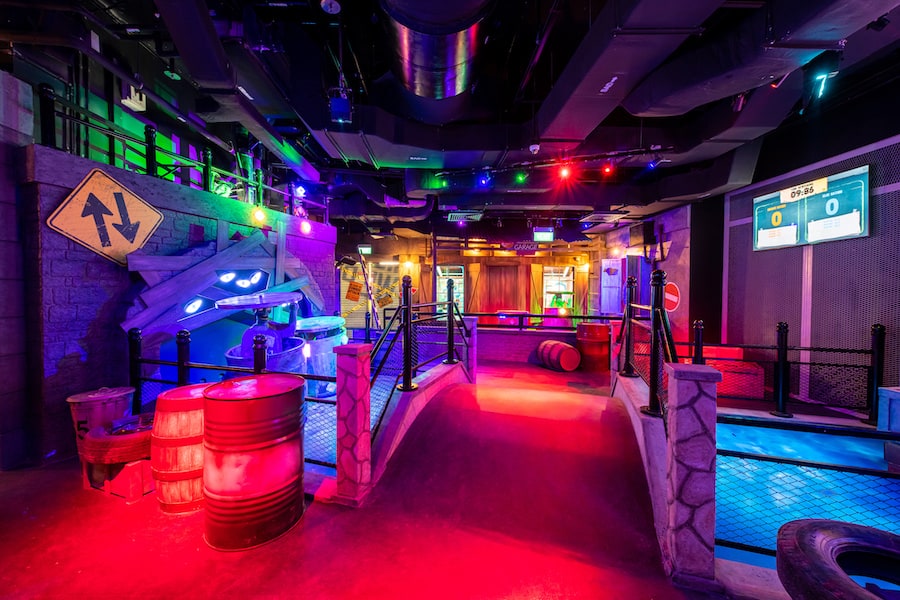 "Everybody has different levels of risk factors in their life. It was always going to be impossible to answer every single one of those risk factors. We can make it a safe environment by taking all the necessary precautions to keep people safe. We can keep a clean environment and make sure things are operated smoothly."
Worldwide appeal
The Hasbro brands have a worldwide appeal, Proulx says, so expansion will be with a global mindset:
"That's the great part about having such a strong stable of IP that relates to people not only here domestically in the US and Canada, but also throughout Europe and Asia and Latin America.
"While we take that global view on places we can go, we are also focused on creating flexibility to understand local customs and cultural norms. Something that might work well in China does not necessarily work here, domestically."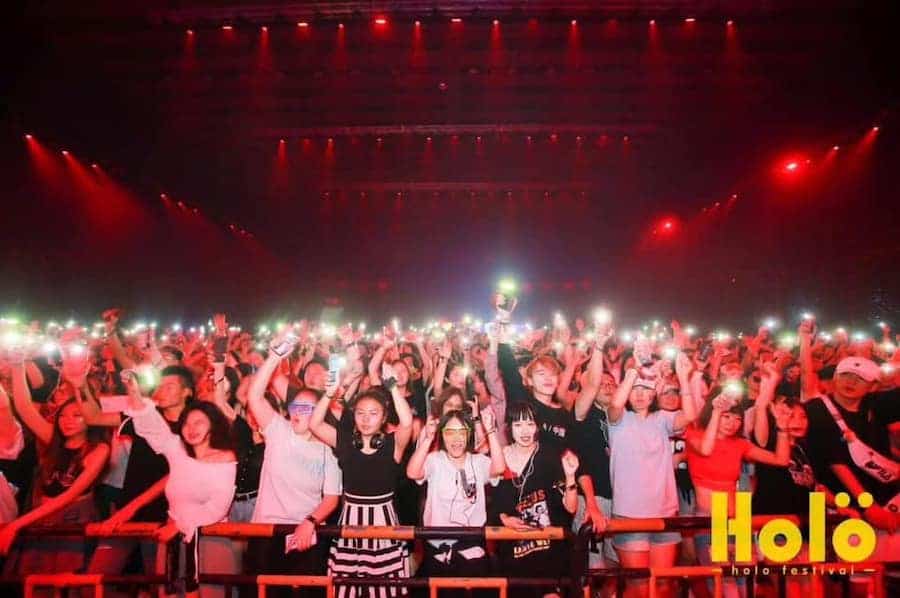 "It is important to have the sensitivity to understand cultural differences and the needs that different societies have. This helps us to be able to create experiences appropriately.
"At the end of the day, from a demographic standpoint, we're focused on the family. We have experiences for younger children; we have experiences aimed at older children, and at adults.
"Our challenge is always to ask ourselves, how do we create family experiences? Ones where all members of the family, if they choose to participate, can go and have a good experience? Our overarching aim is always to bring that family unit together, and that is what differentiates us."
The future of Hasbro experiences
Short term goals are, inevitably, concerned with negotiating the pandemic and its aftermath.
"In the longer term," Proulx says: "Our aim is to continue to drive our business across all the multiple facets of location-based experiences that there are. Theme parks, water parks, hotels and resorts, family entertainment centres, midway attractions, retail, dining and entertainment, shows, exhibits and exhibitions. We believe we have brands that can be incredibly successful across all those categories."
"Plus, the decimation of retail has created opportunities. We can go into those facilities with great entertainment experiences. For instance, like the one we opened up in partnership with Kingsmen Creatives in Singapore last year, with NAX, our NERF Action Xperience centre."
The NAX Arena and MONOPOLY Dreams
Spanning over 18,000 sq ft in Marina Square, Singapore, the NAX arena is an edutainment-inspired family entertainment centre. It features multiple-themed activity zones targeted primarily at the three to 16 years-old bracket:
"The experience we created centred around active, family-based play, and the pushing of boundaries. There was something for everyone."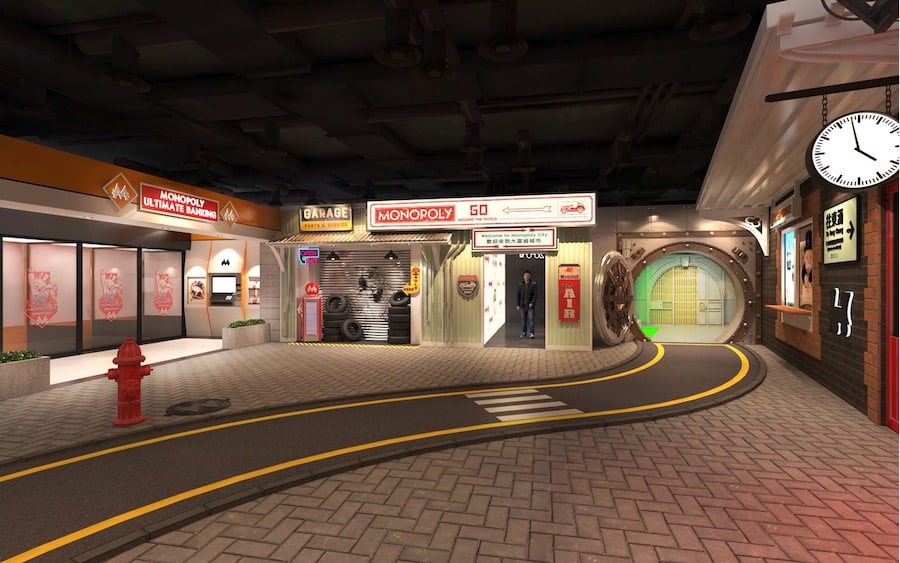 "We also opened MONOPOLY Dreams in Hong Kong last year," he adds. "This is a Monopoly FEC about multiple experiences using AR, holograms, 4D gaming technology. These are the types of experience we see working well."
MONOPOLY Dreams is the first Monopoly-themed attraction in the world, as well as a brand-new tourist attraction in Hong Kong. It is located at the most popular tourist spot – the Peak. This is the most expensive title deed and the supreme "king of property" in the Monopoly Hong Kong Edition.
Essentially, Proulx says:
"The strategy is that if we find that there's an experience that relates to Hasbro brands, we're going to find a way to bring that to life."