Lionsgate is a global content leader with a portfolio of well-known films and TV series, as well as popular location-based and live entertainment attractions such as Lionsgate Entertainment World in China.
Jenefer Brown is Executive Vice President and Head of Lionsgate Global Live, Interactive and Location-Based Entertainment. She spoke to blooloop about some of the projects her team has worked on so far, as well as the future of IP experiences in the location-based entertainment industry.
Brown had an early career as an attorney before entering the attractions business as a producer and director of business development at Thinkwell Group, working on themed entertainment projects across the world.
Now, she leads the location-based entertainment team at Lionsgate. The leading movie studio has produced blockbuster franchises like The Hunger Games, the Divergent Series, The Twilight Saga, Rambo and Saw, as well as films like La La Land and Now You See Me.
After early entries into location-based entertainment in the US and Europe with its Saw IP, Lionsgate established a presence at Motiongate Dubai with the world of The Hunger Games in 2017. The largest project to date from the team is Lionsgate Entertainment World in Novotown, Hengqin, China, which opened last summer.
Lionsgate Entertainment World
Jenefer Brown begins by telling us a little more about Lionsgate Entertainment World. This is run in partnership with Village Roadshow and it is the world's first vertical theme park.
"Lionsgate Entertainment World was a really unique opportunity. Not only because it was the first fully branded Lionsgate theme park, but also because we were really able to create a new class of theme park. It is an indoor theme park, but it's also the world's first vertical theme park."
"The experiences cover four different levels. It's approximately 10 storeys in height. So the footprint on the ground floor is around 20% of the total square footage of the entire destination.
"I've recognised over the course of my career that, while I am a huge fan of outdoor theme parks and wish that we could build them every day, they require a lot of land, and infrastructure and capital investment. And this, to me, is a really great concept for the future. Because people want world-class destinations, they want immersive storytelling experiences in their communities.
"This gives an opportunity to put that type of experience in a high traffic destination without a lot of the constraints that you face with an outdoor theme park. So, from that standpoint, it's something we're really excited about."
Lai Sun Group
Lai Sun Group is the Hong Kong-based company which developed the site.
"When I first met with them, it was really special," says Brown. "They had a really different vision for what they wanted the entire destination to be. It opened up opportunities for us to be innovative with our way of thinking and to throw out a lot of the preconceived notions of what a theme park should be."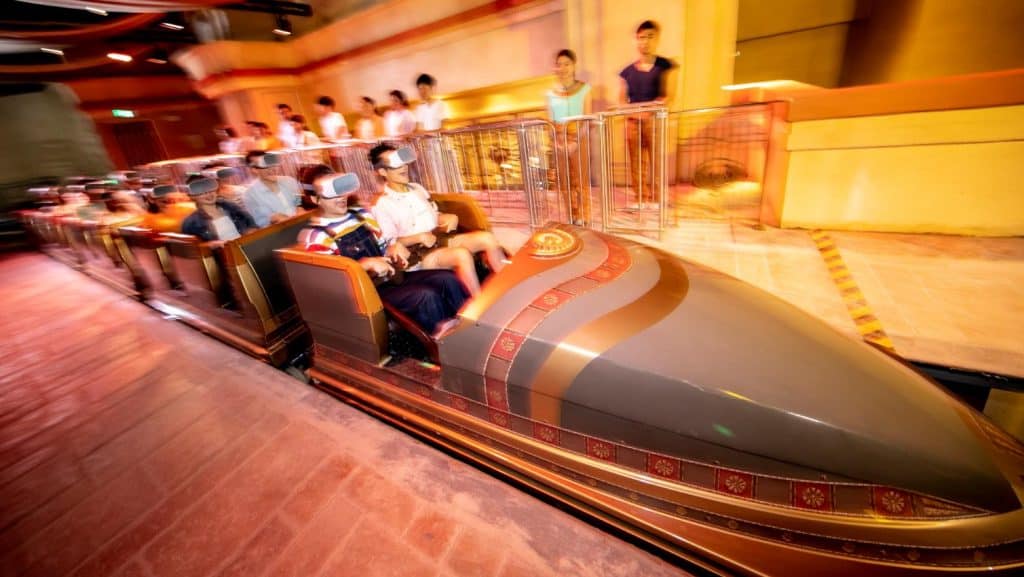 "We know that guests are engaging with intellectual property and with entertainment in different ways. And so we were able, under one roof, to put in attractions that you would find at a theme park, like dark rides and coasters. But we were also able to introduce virtual reality walkthrough experiences and interactive gamified content, and the physical challenge course and an escape room experience.
"It felt like we could take all these things that maybe would be five different tickets in five different locations and put it all under one roof under this Lionsgate Entertainment World concept. And I think the last piece of it that's exciting, is challenging ourselves and our partners to come up with that same level of immersion, given that we didn't have the space of an outdoor theme park."
Working in partnership to create something new
As well as Thinkwell Group, Village Roadshow and Lai Sun Group, many partners worked together to create Lionsgate Entertainment World.
These include the Australian construction services company Cockram, international show contractor Scenario, world-famous ride and attraction manufacturer CAVU Designwerks and Oscar-winning visual media producer Framestore. Other companies involved included Mack, ETF Rides, DreamCraft Attractions and Walltopia.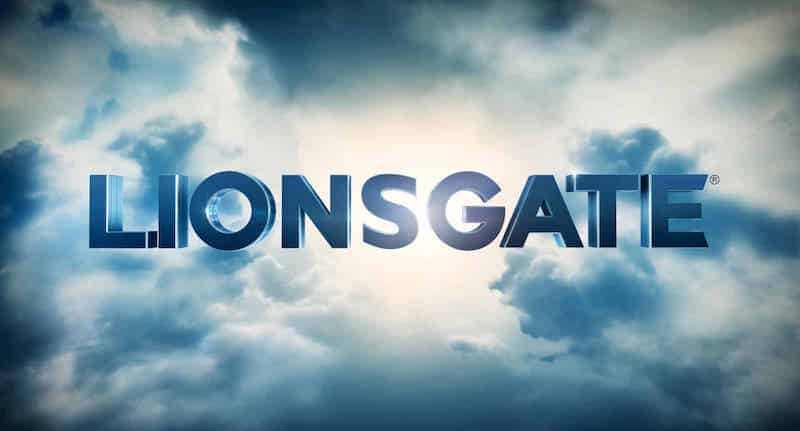 "How could we be creative and tell these stories? Everyone had to come on this journey with us," says Jenefer Brown. "We do a lot. For example, we put guests in VR quite a bit in the park. And all of these things have operational challenges and constraints that no park has really encountered before.
"With Thinkwell, our design partner, we were constantly pushing them to work with us to figure out how we could engage with the audience in ways that would help build the world but also could couple different technologies that existed in a new way.
"And so this long list of partners all really worked together and went on this journey with us to create things that were highly innovative and to blend technology in a different way to help tell the story."
The Twilight Saga: Midnight Ride at Lionsgate Entertainment World
One of the most exciting attractions at Lionsgate Entertainment World is The Twilight Saga: Midnight Ride, created with CAVU Designwerks, DreamCraft Attractions and Framestore. Here, guests sit on a motorbike and, after donning VR goggles, follow Jacob and the Werewolves from the much-loved franchise on an epic adventure, fighting the Volturi.
What is unique about this attraction is the fact that guests can choose the direction within the game. This innovative technology allows them to have a completely different experience from the person sitting right next to them. Talking about how to match the popular IPs to the right technology, Jenefer Brown says:
"Most of the time, we are trying to think about the intellectual property and the story that we want to tell and then we find the right system. Sometimes you're lucky and there may be an off the shelf system that can do that for you. But more often than not you're having to customise something."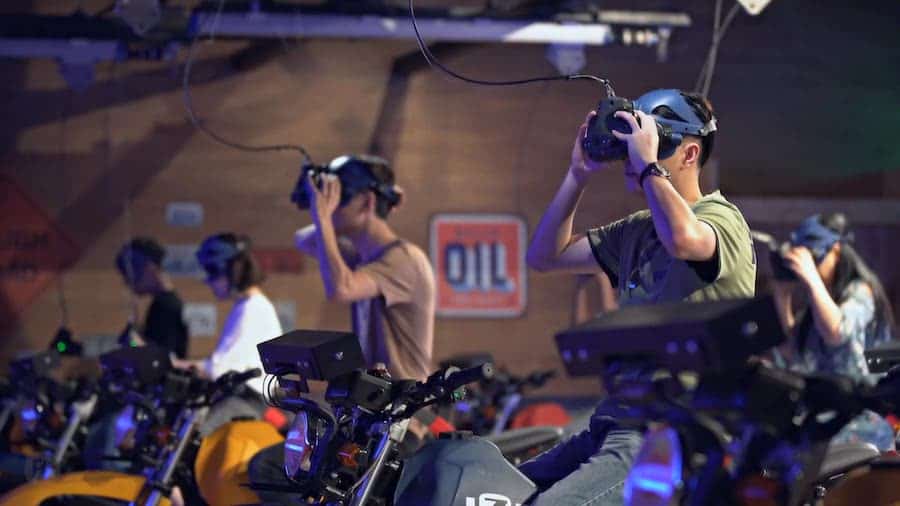 "An example of this, also at Lionsgate Entertainment World, is our Mockingjay flight simulator. That is an attraction in the Hunger Games area of the park. We knew what story we wanted to tell for that ride. We wanted to put guests in the role of a rebel, and we wanted them to have the sensation of escaping the Capitol.
"However, we wanted to do it both on the ground and in the air. And so we had to look for a ride system and a ride experience and customise it to be able to create convincingly both of those experiences for our guests. And in partnering with CAVU, we were able to do that."
Bringing IP to life
"On the flip side, and we love when it happens this way, ride manufacturers will sometimes take us behind the curtain and show us something that they have in development. And generally, when that happens, we fall in love. And so we go on a quest to figure out where can we use this ride system and what intellectual property will work with best with it."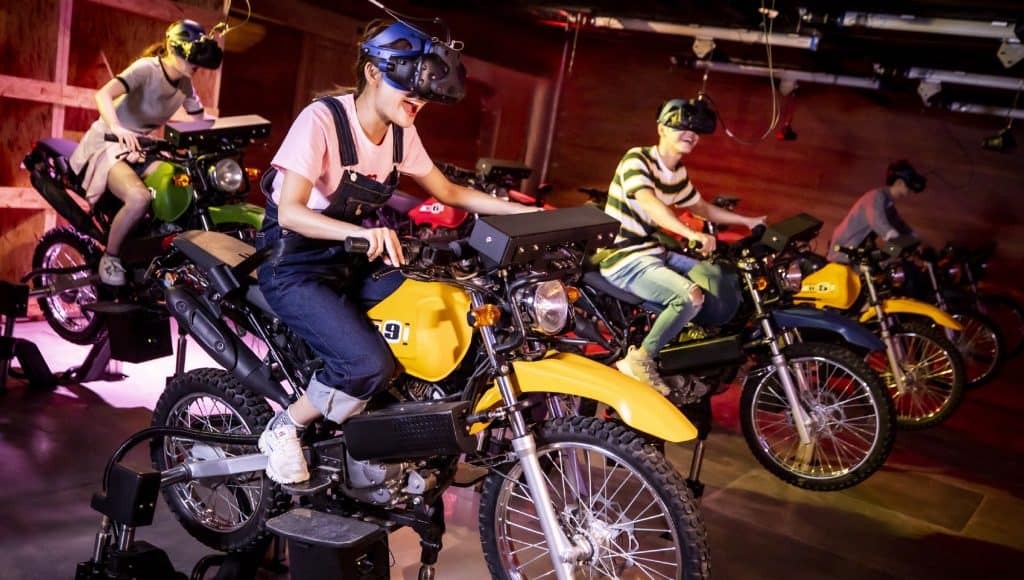 "Midnight Ride is an example of that. CAVU and DreamCraft met with us and shared this new ride system that they were developing. I remember, I looked around at everyone in the room and we all felt the same way: we had to do this, we had to figure out where we were going to put it.
"Fortunately it worked incredibly well for Twilight and we were able to put it in the park."
The right mix of rides
"There's also a third way that attractions come to be," adds Brown. "And that's thinking about the programmatic mix that you need in a park. Sometimes that can dictate the ride system that you need to include because you're trying to appeal to a certain demographic, to make sure that they have enough to do."
"Sometimes you need to hit a capacity issue and you know that you just need a people mover or a coaster or something that's going to take a lot of people through. Or you need a water attraction because, in this part of the world, that's really important. So, that's the third way that we pair and couple things together.
"But all of them, interestingly, have worked really well. Sometimes, when you have a ride system and you're forced into looking at what IP you should adapt for that, we've had some really great ideas come out of it."
Good IP lives forever
The IP at Lionsgate Entertainment World, such as The Hunger Games and Twilight, while they may be slightly older, are still hugely popular in China. Jenefer Brown talks about why these IPs continue to appeal to the Asian market.
"We have a saying here at Lionsgate that good IP lives forever. And I really believe that's true. Fortunately, for us, most of our IP franchises, even though they may have started a decade or more ago, we've continued to keep them alive through more films, TV series, video games as well as all the work that my team is doing."
We have a saying here at Lionsgate that good IP lives forever
"And there are new books too. A lot of our franchises are based on bestselling books. In the case of Twilight, it's still extraordinarily popular and we just reconfirmed that here. Stephenie Meyer, the author, just launched a new Twilight book called Midnight Sun."
The appeal of Twilight
This new book reimagines the love story between Bella and Edward from Edward's perspective. It sold well in the US and the UK, as well as creating a lot of buzz in Asia.
"With Twilight, the world that it explores isn't something that is really known in that market," says Jenefer Brown. "Wolves and vampires aren't lore that they were familiar with, and didn't have really broad appeal in Asia. However, Twilight just sort of transcended that."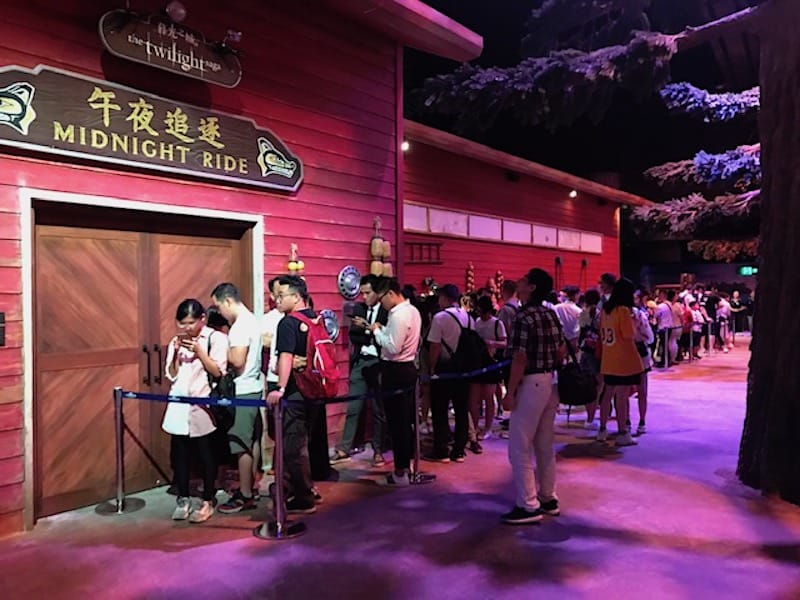 "I think that it happened for two reasons. First, the universe that Stephenie Meyer created is really universal in appeal. So if you're a teenager or a young adult, Twilight really is something that resonates with you. And then for those of us who used to be teenagers or young adults, we remember that time, we remember what it was like.
"The romance that the main characters are undergoing and the very relatable way that Stephanie writes about the struggles and the emotional concerns, coupled with this thrilling world, gripped fans in Asia. We've been really lucky that we've been able to create some attractions in China that can live up to that phenomenon. And it's something we're hopeful we can do in other markets too."
More projects on the way for Lionsgate
Lionsgate Entertainment World was a huge project and is a great example of what the company's location-based entertainment team can do. However, there are also more projects in the pipeline, as Jenefer Brown explains:
"One project that we're working on intensely at the moment is at Motiongate Dubai. For anyone who has been to the park since it reopened, you may have noticed that there are hoarding walls up in the Lionsgate Zone. And that's because we're in the midst of a major expansion of our area there."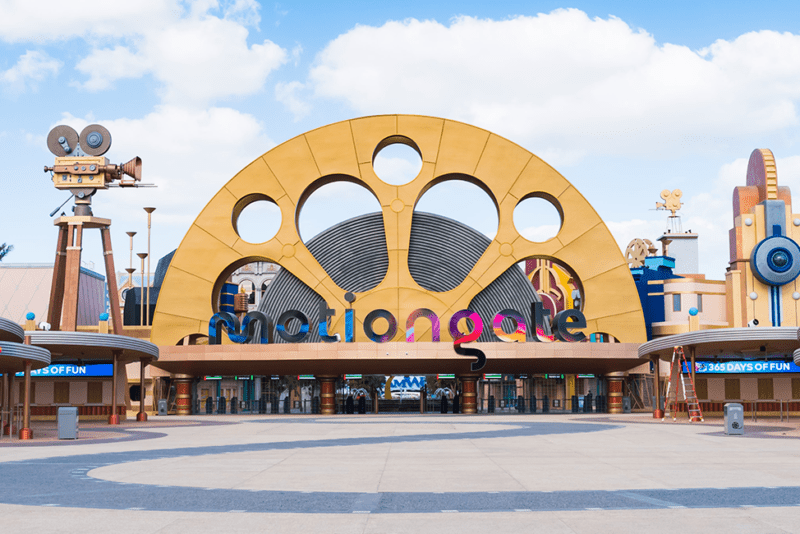 This expansion of Lionsgate Zone will include the world's first theme park ride inspired by John Wick. It will also feature the world's fastest single-car spinning coaster based on Now You See Me.
"Also, we're working on rolling out Lionsgate Entertainment World, the next generation of that, in other locations around the globe. It's no secret that that is a product that we really believe in. So that's another area of the business that I expect there will be more activity coming soon."
Reinventing audience engagement
In addition, Brown says: "We're working on a lot of extra exploration of some really cool immersive projects and blending different types of experiences. Uniquely, our team at Lionsgate that I oversee is comprised of interactive games, location-based entertainment and live entertainment. At most studios, those are different teams.
"Here, because we're all under one umbrella, it really gives us the flexibility to think about blending things and crossing over. So we're able to look at reinventing and inventing new ways to engage. There's a lot of thought happening around that on our team now."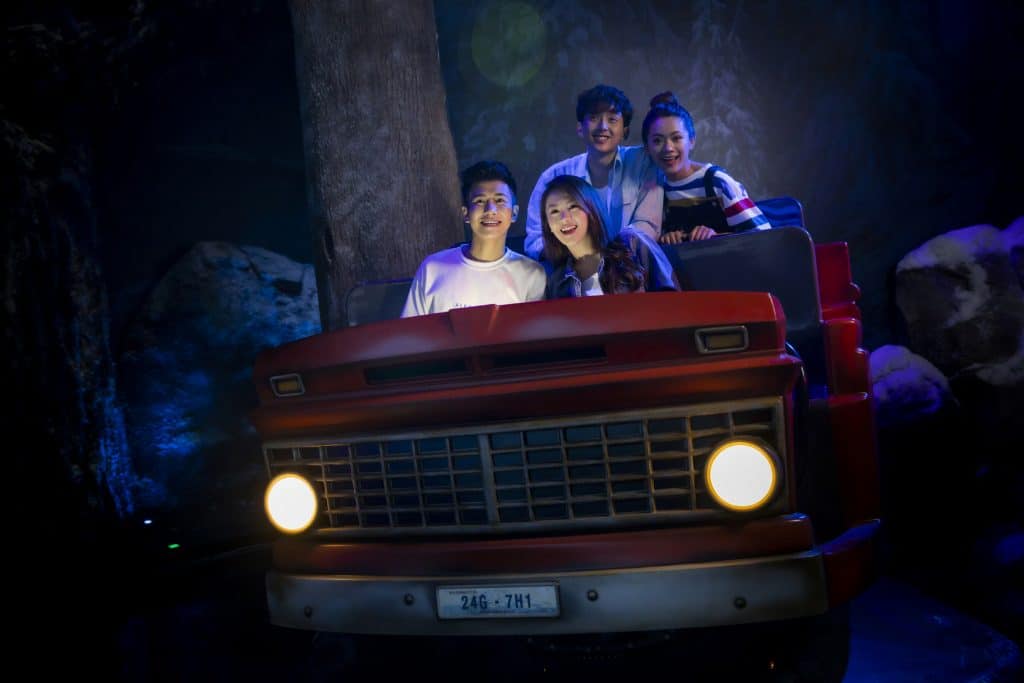 "For those who are familiar with Lionsgate's content, we really pride ourselves on being original and daring and reaching next-generation global audiences. And that's something that carries all the way through the work that my team is doing. I'm constantly pushing my team to look at what's out there and think about what isn't out there.
"A lot of the work that we're doing is looking at what's next. What are the holes? How should we be engaging with audiences around the world in the future?"
Lionsgate, live entertainment and travelling exhibitions
As well as the mega projects like Lionsgate Entertainment World, Jenefer Brown's team also works on smaller projects. For instance, the Hunger Games travelling exhibition and the La La Land concert show. These are just as important for the brand, says Brown.
"We often today live in a world where everything is super-sized. And sometimes it's important to take a step back and remember that it doesn't always take an enormous footprint or an enormous budget to make a really big impact. Plus, COVID has forced us to think about this as well."
"When I think about The Hunger Games: The Exhibition at the MGM Grand, which we launched with our partners, Victory Hill, and things like our La La Land in concert live to film event that's been touring globally around the world or the Saw escape experience in Las Vegas. These are all things that we were really excited to launch.
"Sometimes you don't want to wait three to five years to engage with your fans and give them an experience. Theme park rides are one of the best ways to continue that fan engagement. But in mature markets, like North America and Europe, those opportunities don't come around as frequently and that development cycle takes a long period of time."
A more intimate experience
"By looking at these different sized, more scalable attractions, you have an opportunity to reach out to fans faster. That's what we did with the La La Land in concert show, we launched right after the release of the movie. No one had ever done that before.
"Most of the time, these things happen years after the film releases. But we just knew that there was so much momentum around the film and the emotional connection that people had to that movie, we needed to keep it going. We couldn't just leave them hanging."
"When you think about the Hunger Games exhibition, one of the motivating factors for that was that fans kept asking for an opportunity to shoot a bow and arrow, like Katniss. That's a hard thing to do in a theme park because you've got capacity concerns and throughput issues.
"But when you take it down to a more intimate level, we're able to build a story that puts fans in that moment in a meaningful way. Because we don't have that same level of throughput expected, we can put a bow and arrow in everyone's hands and give them that experience.
"We found that it's really empowering for guests. It's a great tool for us to give fans of our IP that opportunity, as well as testing different concepts and seeing what works. I wouldn't say it works for everything. I wouldn't say we're always going to do it. But in certain instances, it can make a lot of sense."
Growing brands and engaging new audiences
For Jenefer Brown, location-based entertainment is a really valuable way of growing a brand and engaging with audiences:
"The shared experience and the emotional connection that guests have to live events and location-based entertainment is truly irreplaceable. Even in light of COVID, I think people still yearn for those opportunities. So if you develop these projects in the right way, you're not only going to solidify engaging with your current fans and being able to build upon that, you're also going to build new relationships."
The shared experience and the emotional connection that guests have to live events and location-based entertainment is truly irreplaceable
"I can think of my own example. I went to the launch of Galaxy's Edge with my family. While I was there, I really felt connected to Star Wars in a way that I hadn't for a long time. And my young kids had not been exposed to Star Wars yet, but because they were there, we were making the Star Wars story our own story."
Building fan affinity
"I came out of that visit and had tonnes of conversations with friends about what it was like. Not just industry friends, but friends and family members. My kids were talking about it with their friends. Plus, it caused us to buy things. My four-year-old now has an entire room dedicated to Star Wars."
"I felt like our fan affinity was the greatest after we immersed ourselves in that experience. We're really fortunate, those of us that get to work in [location-based entertainment]. It is unique because it has the ability to harness this special power to engage with tens of thousands of people every day.
"These people are strangers. But when they come into the experience, all of a sudden, they transform from a stranger to family. They come out of this feeling like they're part of this family. Very few products have the power to create that and to do that. So, I think that it's undeniable that the experiences that we can create are truly special for that reason."
The pitfalls of IP and location-based entertainment
However, sometimes brands can get it wrong. There are some potential pitfalls of entering into the world of location-based entertainment, says Jenefer Brown.
"The first thing you have to recognise is that not every IP belongs in a theme park. And not everything makes sense as a location-based entertainment experience. So if you try to force something, or you lose authenticity in what you're trying to create, even if it feels like it's going to be extraordinarily lucrative, or it has a lot of appeal for other reasons, don't do it. That really is the bottom line."
"The other pitfall is using technology for technology's sake. We've all been to experiences where there's so much technology that you can lose the story. One of the things that we really focused on when we were working on Lionsgate Entertainment World was: How is technology helping us advance the storytelling? And if it wasn't, we didn't need it.
"But when you think about the type of footprint that we were working on and how expansive we wanted the worlds to feel, we knew that if we harnessed technology in the right way, and we used media in the right way, we could really expand that world.
"For me, that was the right time to use technology. But I've definitely been to a lot of experiences where it was just too much. Those are two big pitfalls that we see. Always maintain authenticity and use technology when it makes sense to drive the story."
Lionsgate, LBE and COVID-19
The pandemic has caused chaos within the global attractions industry. However, Jenefer Brown feels confident about the future of the sector:
"Undoubtedly, COVID has had an impact. It's changed the way we think and work, engage, communicate, play, interact. It's really challenged us. But I think that the other thing it's done is force us to innovate. And that's the part of it that excites me the most. I think we're already seeing a lot of innovation and we'll continue to do so.
I feel like we're doing a lot of our best thinking during these unprecedented times
"Just think about the number of drive-in experiences that have popped up, and interactive podcasts, different ways to use virtual reality, virtual events and everything in between. All of that is definitely going to have an impact on the way that we design, moving forward.
"We've always talked a lot about the virtual experience piece, as we thought about attraction design. I think now we're actually going to start acting upon it and seeing how we can complement the physical experience with these types of things.
"I do feel like we're doing a lot of our best thinking during these unprecedented times because we have no choice. I'm really excited to see where that takes us."
Pent-up demand for entertainment
Jenefer Brown also believes we'll see the effects of pent-up demand, following the closures this year:
"We've seen it. We've seen it in China, as parks reopened there and we've seen it in other markets, including here over the Labour Day weekend in Orlando. Guests were hitting capacity limits in the park. There is that sentiment amongst people that these are things that make them happy and bring them joy. They are very meaningful to the way that they live."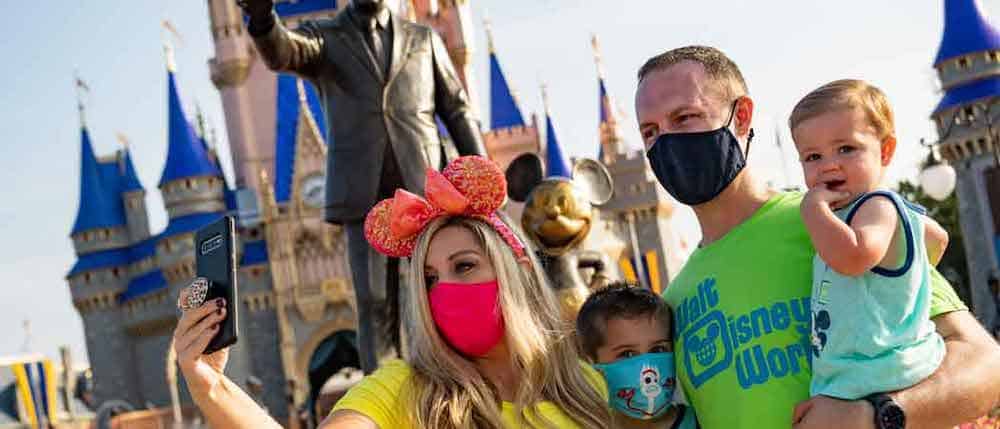 "While pent up demand is real, ultimately the solution to the challenges that the industry is facing right now is time.
"But I'm also quite excited about all the innovation that will happen as a result of this period. Coupled with that, this industry, in general, has a really long term outlook. So there is still a strong appetite to continue to create. The world still turns and, in most cases, deals are continuing to get signed. Construction is continuing and projects will open. I do believe that we will recover stronger, better and smarter.
"A lot of the changes that are happening in parks to ensure that our guests are as safe and healthy as possible are great. There are a lot of benefits that will come out of what has been a really difficult time."
More IP location-based entertainment to come
When asked what Lionsgate IPs she would love to see turned into location-based entertainment experiences, Jenefer Brown says she is excited about experiences based on John Wick a popular franchise starring Keanu Reeves. This has already inspired a new attraction at Motiongate Dubai, expected to open in early 2021.
"John Wick is a really important growing franchise for Lionsgate. We've already announced two more films in the pipeline. There is a spin-off film, a TV series and we have video games."
"For location-based entertainment, it is a world that we really want to explore. There are so many layers, it's steeped in mythology. John Wick is sort of a modern-day mythological figure. The locations, the characters, I think all of it lends itself really well to location-based entertainment.
"That's definitely an intellectual property we're excited to look at moving forward. And then we have many other film properties on our film slate that would be great to immerse guests in. We're working on a Borderlands movie right now, based off of the video game.
"The Night Circus, which is based on a best-selling book is a visually stunning world. It has a really great love story and I think it has a lot of potential for this space. And then we also have a lot happening in horror. Plus, we have a couple of films that are in the midst of production now. Cobweb is one of them that I'm excited about, and a few others that I can't mention yet."
The future is bright for Lionsgate
"We have definitely seen more of a demand for year-round horror," adds Jenefer Brown. "So I'm excited that we're going to fill that void with some great new content."
"Really significantly, Lionsgate partnered with the New York Times and with Oprah Winfrey, to expand the world of the 1619 project. We're working, across film and television and my team, on ways to bring the work of the 1619 project to communities everywhere. That is something that we're looking at doing through exhibitions and experiences, and perhaps live events.
"I think the breadth of content that we have on the horizon that is right for location-based entertainment is really tremendous. There are a lot of opportunities as we move forward."