Speaking exclusively to Blooloop, SeaWorld Parks & Entertainment's Brian Morrow discusses the group's domestic and international expansion plans, its unique approach to creating attractions, the first ever SeaWorld hotel, and why landscaping and not just animals really set its parks apart.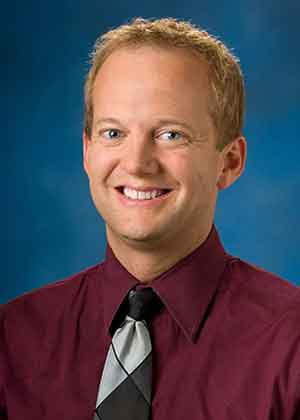 Brian Morrow is vice-president of Theme Park Experience Design at SeaWorld Parks & Entertainment, leading the Deep Blue Creative team. The group's US portfolio includes three SeaWorld parks and Aquatica waterparks, two Busch Gardens theme parks and (for now) both one Sesame Place theme park and Discovery Cove dolphin encounter. But soon it will be expanding overseas, with a high profile new SeaWorld opening at Yas Island in Abu Dhabi and possible parks in China. Brian addresses all this and more, right here in his own words.
UPDATE: Brian Morrow left SeaWorld Parks & Entertainment in early 2018
Entertainment, education and inspiration
SeaWorld is unique in its ability to entertain with rides and thrills but also educate and inspire with the beauty of the ocean and animals that live there. Typically for our guests animals, or the stories of animals, will always be their main reason for coming to our parks.
Our approach to creating new experiences varies from attraction to attraction. Last year we opened Discovery Point at SeaWorld San Diego in Texas. That is a pure dolphin attraction; a dolphin habitat, reef facility and the opportunity to swim with dolphins. Dolphins obviously were the lead marketing driver.
Turtle Trek at SeaWorld Orlando will always hold a special place in my heart as it was the first time SeaWorld tied strong, authentic storytelling with amazing animals using new technologies.
Now when we do something like a Manta, Mako or Cheetah Hunt, where there is a coaster and an animal attraction combined, that is where we can combine our greatest strengths in a way that I believe no one else is doing. If we focus just on rides we become a little bit too much like our competition. If we focus too much on animals we become a bit too much like a zoo. There is nothing wrong with that, but the sweet spot for us is the combination of the two. The icing on the cake is a layer of inspiration, learning and education.
SeaWorld's approach to programming attractions
The best way to do things isn't always the cheapest way to do things. The audiences that we are appealing to at a handful of our parks are not regional, they are destinational. The higher ticket pricing that comes with that suits our cap ex just fine.
The beauty of the this uniquely SeaWorld and Busch Gardens approach to programming attractions is that it provides experiences for everyone. You can come to our parks and ride a great coaster, and the rest of the family don't need to be stuck on the sidelines, they can go have a great animal experience. And as our stories are based on nature rather than movies, they are not linear. This allows guests to experience them in any order they want.
Aquatica enhances the SeaWorld experience
Our South Seas inspired waterparks are home to some of the world's most thrilling water rides, slides, lagoons and white, sandy beaches. After seeing a tremendous amount of success with Aquatica in Orlando we wanted to build on that at SeaWorld San Diego and San Antonio.
In San Antonio, Texas, we took the slides that were already in SeaWorld and redeveloped the property to allow us to have two parks. We invested a large of money to add additional slides, animal attractions and other features that make an Aquatica park.
In California, where SeaWorld San Diego is our smallest footprint park, our approach was a little different. Because of the way it's located on the ocean we don't have the land there to build a waterpark so we came to purchase the former Knott's Soak City in Chula Vista. This allowed us to create two parks about 20 minutes apart with plenty of features and plenty of rooms for guests to keep the lines down.
https://www.youtube.com/watch?v=19tzBd6ORQ4
Having a multi-day ticket product has proven very successful and gives our guests a great mix of experiences. Guests appreciate a high quality waterpark experience, because there's a lot that aren't. That ability to put the SeaWorld name on a waterpark is a promise of a really great, clean, high quality experience with a story behind it.
SeaWorld Abu Dhabi
We have witnessed huge demand to build SeaWorld parks all over the world, but we are very selective about the projects and partners we chose. Although we have not released any details yet about our new park in the UAE, SeaWorld Abu Dhabi, I am super-excited about the designs I have seen. It really represents the next generation of what a SeaWorld can be. Some of it will seem very familiar, some of it won't. When we announce the park content you will see what we are doing regarding the mix of indoor and outdoor facilities. It's really spectacular, really impressive; a very special project.
Our partners at Miral share a lot of the same beliefs and mission. Their destination at Yas Island has been growing steadily, not overnight. They have a beautiful collection of destinations already, theme parks, waterpark etc. We are a perfect fit as we don't duplicate any attractions they already have there and have a very special place in the Yas Island offering. And they are great people, I love our meetings with them, it's been a really great experience.
Orca free future
Sea World Abu Dhabi will be our first marine park developed without orcas. We made the commitment in February to stop breeding orcas. We are not adding more, we're moving on, so it was a very straightforward decision.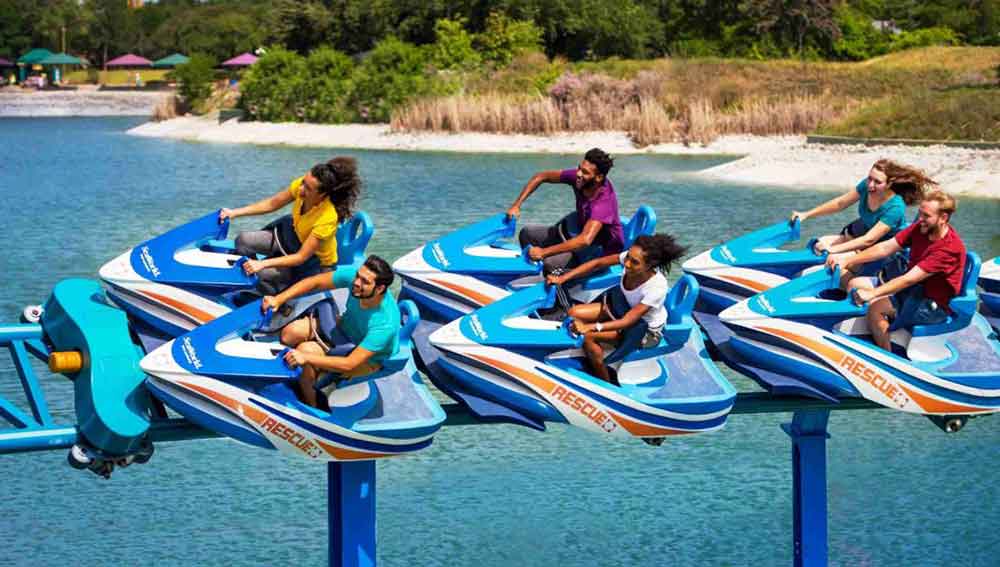 However, there is nowhere else in the region right now of any significance that rescues dolphins or dugongs, which are a kind of manatee that lives in the Arabian sea. As part of the project we have already announced the UAE's first dedicated marine life research, rescue, rehabilitation and return centre. It's going to be a great place to be, where we can help animals and build awareness of this amazing sea life that lives in this region and around the world.
Leveraging our brands internationally
SeaWorld is a global brand with a distinct zoological and conservation focus that isn't replicated in the industry. Our partnership in Abu Dhabi and recently announced partnership in China is proof of SeaWorld's appeal. In fact, we have a lot of brands, and have had interest in all of them internationally. As we embark on our international expansion, you could see an Aquatica, Discovery Cove or a Busch Gardens showing up as an option at one of those places.
But we are not abandoning the US. We've already announced that we are going to build a new Sesame Place park in the States. We haven't announced where yet. What's great is that we are rolling out in all regions and all business units. There's a lot of growth and diversification within the organisation right now.
SeaWorld's first hotel
We have a resort division here within the Deep Blue Creative team and have already announced our first hotel at SeaWorld San Diego in partnership with a local California hotelier. We will be building it on the ocean and it will be fully-themed; a real extension of the in-park experience. But we are taking a really different approach to the hotel's design.
You are not going to see us build a massive Atlantis style hotel. We are really focusing on our brand and what people come to SeaWorld for – learning, inspiration, fun and entertainment – and how we can translate that to an overnight stay. It will not be themed with an artificial theme or a made-up story. We want to bring awareness to our animal rescue team efforts, and inspire guests to help.
Landscaping excellence
Guests tell us our landscaping makes the parks beautiful, relaxing and different from what they can get elsewhere. I always tell our design team when we're working on projects that one of our greatest tools is nature. We are really good at sculpting artificial rock work, but we are actually THE BEST at landscaping. We have an amazing horticulture department, and scientists that are great at cultivating and maintaining beautiful plant species you may not have seen before.
Our story thread is always nature and not fiction. I remember when Aquatica in Orlando opened, everyone went crazy over the very unusual and exotic plants we have there. That came about after a long process of clever design and selection.
The first project I ever worked on that wasn't landscaped was Antartica: Empire of the Penguin, at SeaWorld Orlando. That was a big deal for us. I remember the conversation when we designed it: "Everything looks OK, but there's no green." Well there wouldn't be any green in the Antarctic! We did all kinds of silly stuff like putting ice on palm trees, but it just didn't make sense on this particular project.
Making Mako
After Turtle Trek and Antarctica, which were both animal-driven, story-driven family attractions, it was time for a big thrill ride again last year at SeaWorld Orlando. Mako is the tallest, longest and fastest rollercoaster in Orlando.
We already had the site selected and thought about what we could that wouldn't harm the look of the park. That's why you see large parts of Mako running alongside I-Drive, which is a great location, rather than right through the middle of the park. And we didn't want to put it in the parking lot, because that would not be attractive either.
We knew we wanted thrill. It was not difficult to break the record for coasters in Orlando, whether it's tallest, fastest, or whatever you want to accomplish. We knew we wanted a non-inverting coaster that was different from anything else in the market place. There is another hyper coaster (Kraken) in the park, and it's a great ride.
We studied every potential view: from the toll plazas, the parking lot, the Renaissance hotel, even Starbucks across the street. We wanted to make sure the ride didn't look like Kraken, which it intertwines with, but complements it. If you have a lot of steel in one place it can look quite ugly, or too bright. So we chose our colours carefully. We wanted Mako to look like the waves and ripples in the water, splashing above the tree line.
We picked the Mako shark as a theme because it was an area of the park with sea lions, otters, sharks, and a big aquarium, but no ride or attraction. The sharks make the story, and our guests really understand it.
Orlando expansion, Deep Blue Creative energised
It's not rocket science to see that a lot is happening in Orlando right now. The market is growing. We are in another golden era for theme parks, right? All of the Orlando parks are building new attractions.
We are very excited about the addition of Infinity Falls at SeaWorld in 2018. It features the world's tallest drop on a river raft ride. The adventure will immerse guests in a lush, freshwater rainforest while sharing the importance of water conservation.
Guests want to keep experiencing new things when they come here, and there will be more to come after Infinity Falls. The market needs feeding, and we have the expansion space in and around our park. This is the number one tourist market in the world, so why wouldn't we be investing in it?
New for 2017 – Ocean Explorer, VR and more
2017 has been one of our largest expansion years in company history, from our first virtual reality (VR) experience with Kraken Unleashed at SeaWorld Orlando; North America's only jet-ski style coaster, Wave Breaker at SeaWorld San Antonio; our first wooden coaster at Busch Gardens Williamsburg – InvadR; and Submarine Quest and the new Orca Encounter presentation at SeaWorld San Diego.
In particular, the thrills of Wave Breaker with its rescue storytelling, and Submarine Quest, with its blend of education and gaming, have energised the Deep Blue Creative team. Submarine Quest is part of a whole new realm in San Diego called Ocean Explorer. Everybody wants to talk about the submarine ride because it looks kinda cool. There are also four other rides, an animal habitat and a little shopping area. It gives us an opportunity to focus on our younger guests because next year we open Electric Eel, a big thrilling intense coaster. It'll be a really nice balanced area when we are finished.
Thrills, technology and animals
Electric Ocean, our new nighttime summer show at SeaWorld Orlando and San Diego, is getting great reviews. This summer in San Diego we also introduced Orca 360. Real footage of our orcas is combined with a virtual 3D, 360º degree digital application. This allows guests to see orcas in a brand new way.
VR is definitely a game changer. We are really excited about the feedback for Kraken Unleashed. This gives guests a new and exciting way to enjoy one of the park's most popular coasters. We also recently announced a VR attraction at Busch Gardens Virginia for 2018. This will transport guests on a family adventure into the magical otherworld of Ireland. Looking ahead, it's all about finding a balance of thrills, technology and animal exhibits. These add up to experiences that matter for our guests.