Lee Valley Regional Park Focuses on Inclusivity and Accessibility Across 14 Sport and Leisure Facilities
The award-winning Lee Valley Regional Park acts as a 10,000 acre 'green lung' for London, Essex and Hertfordshire.  Stretching for 26 miles, it comprises 14 sport and leisure facilities, including three London 2012 Olympic legacy venues.  Vibrant Partnerships is the trading name of Lee Valley Leisure Trust, a charitable organisation responsible for managing these venues.
Blooloop spoke to Kulvinder Sihota, Vibrant Partnerships' Managing Director, about her career path and the exciting challenge of creating a lasting legacy for Lee Valley Regional Park Authority's former Olympic venues.
Vibrant Partnerships' focus is on inclusivity and community. It delivers accessible programmes through sport, entertainment and leisure.  Its philosophy centres on working in partnership with clients to create vibrant visitor destinations, and to develop measurable benefits and growth.
Kulvinder Sihota has brought a formidable background in both private and public sector finance to the Trust. Her expertise in senior management, strategic financial management and in leading teams to optimal solutions, turning deficits into profits, is also proving key.
Learning Autonomy and Flexibility from Family Business
Sihota started in business in her early teens. She helped out with her father's property business, and with the setup of his retail business. She realised she enjoyed the financial side, and as a result went to study accountantcy at Brunel University. "It was much to my father's dismay, I must say," says Sihota. "He wanted me to stay on in business. Nevertheless, I wanted something that I could fall back on, if I decided that one day business was not for me."
She started as a trainee chartered accountant, but found it "surprisingly tedious".  She wonders if it was just too much of a contrast from the "autonomy and flexibility my dad gave me when I was assisting him."
One of her lecturers suggested she look at public finance. So she did just that, taking on a trainee accountant role at Swansea City Council.  "I think it was the best thing I ever did, because I got to understand how local government worked," she says.
She then moved on to Berkshire County Council and qualified while working there, in 1991. "I was fortunate, because I worked for two local government organisations that were leading edge. Swansea City Council was looking at how it could provide more services to its local communities, and get them involved.  Berkshire County Council was looking at how local government could work closer with its residents.  It was exploring the splitting of Berkshire County Council into unitary bodies. Really exciting and interesting times, and for somebody in their early 20s, it was great: it gave me a lot of flexibility, and it enabled me to grow."
Getting People to Work as a Team is Key to Success
Once she had qualified, her boss advised her to settle for a year or so.  However Sihota couldn't resist taking on her first senior management role. "It was at a college," she explains. "Which was nerve-wracking, to say the least."
The college was switching from local authority control to set up as an independent further education college. Sihota's role as college accountant was to set up the financial side, including training the staff and lecturers. "This was a bit daunting, because a lot of them were much older than me. It was my first taste of senior management.  It was about how you can work with people and convince them that your way of managing finances is probably going to work better than the way in which they had been doing it in the past."
She found it an interesting post and learned a lot, making both good friends and mentors.  "What stuck out the most for me in the four years I was there was the way people worked together as a team. Everybody was on a crusade to get this independent college set up, and for it to become really successful. And we all pulled together and made sure it worked."
Management Giving Back to the Community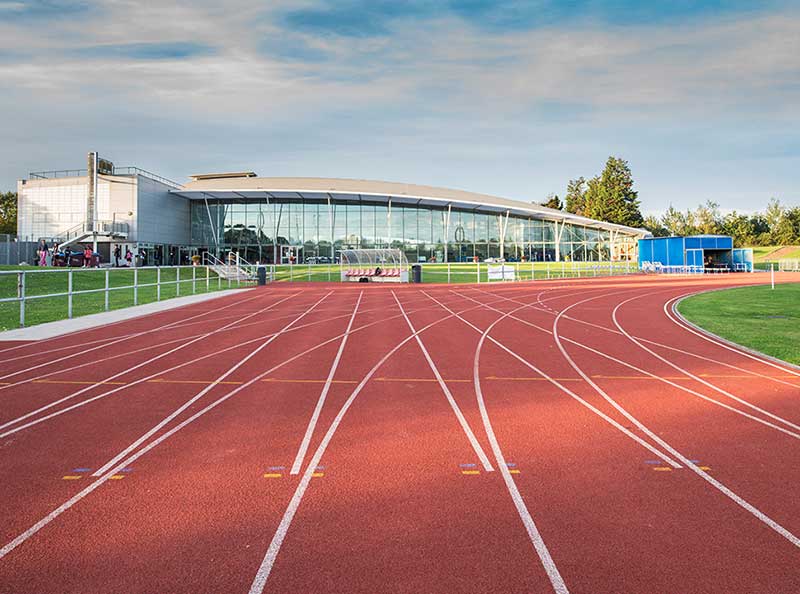 Something Sihota found innately rewarding was the securing of some funding to build a brand-new building.  "It would ensure the longevity of the college for years to come," she says. "It would enable doors to be opened for more people to become educated, to nurture their development potential to become lecturers, engineers, and lots of other things. For me, it was the first big taste I got of management, and of giving something back to the community."
Having done a number of sessions lecturing students, she was impressed by those who worked full-time, then came and studied. "It was this that inspired me, after my four years there, to take a Masters in strategic financial management in my spare time, at Kingston University."
This brought her into the private sector world.  "It showed me the importance of marketing, and of having unique selling points.  I learned about growing a business on a global scale, about global economics, and how that all interacted and impacted on business."
Turning Deficits to Profits
Seeking a new challenge, Sihota moved to Herts County Council, joining their finance manager in the property services department, which was about to be outsourced.  "At the time they had a £1 million deficit," she says. "My job was to turn that around, so they could be a viable business in the private sector. With the support of the other senior managers I managed to turn it around into a quarter of £1 million profit, within a year.  It was challenging, stressful, but the end result made it all worthwhile."
When the department became successfully outsourced, Sihota moved on to South Bucks District Council.  She took on a slightly different role in finance and IT. "They were on the path of CCT, compulsory competitive tender, at the time," Sihota recalls.  There was a sizeable housing benefit claimants section, a business rate section, and a housing portfolio to outsource.
"I got stuck into that, working closely with the director of finance," she says. "I managed to get those outsourced, and then it was a case of managing those contracts, and working with the private sector partner on a global scale. We dealt with IT net and IPL, who had many branches all over the world, as well as nationally. Again, it was about the teamwork and the understanding of our local residents' needs, and about bringing something back into their lives."
A 25-mile Green Lung for the Capital – and an Olympic Bid
In 2002 Kulvinder Sihota moved on to Lee Valley Regional Park authority. "Everywhere I have worked, there have been challenges," she says. "Lee Valley had been looking for some considerable time at replenishing their leisure facilities.  They wanted to rebuild old, tattered venues, including the cycling track at the old Eton Manor site. This is now the home of the Lee Valley Hockey and Tennis Centre."
It was an exciting time, she recalls. "We had plans to create a 'green lung', a 10,000 acre park created by a unique Act of Parliament. This would run 26 miles all the way from Hertfordshire into East London.  At the same time we were working with the Olympic bid team for London, to submit the 2012 Olympic Games' bid. It was just so awe-inspiring, the things that the country pulled together on; the plans that we came up with. You read them, and you thought: can these actually come to fruition? They were so exciting."
Part of the task was to consider the project in terms of the regeneration of East London. "For us as an organisation, the major objective was to ensure that there was a lasting legacy," says Sihota. "We had heard horror stories of Olympic venues being built in other countries and becoming white elephants."  Working with Sebastian Coe, the team made sure they were listened to, and that the legacy was taken seriously.
"I think that was the major thing that put the Lee Valley on the map," she says. "Not only with the iconic venues, but also with this stretch of parkland that we had, that 26 miles into East London."
Creating a Lasting Legacy for London
When the news came that the bid had been won, Sihota was on maternity leave.  "The Chief Executive of the Authority rang me.  I remember driving up the motorway, and joining colleagues in our boardroom, to watch the bid announcement with the others. That was a once-in-a-lifetime moment. We couldn't believe it had actually happened. The mood of the whole organisation was phenomenal."
It meant a lot of work however.  "It just got better, and bigger," she recalls. "We were able, root and branch, to get involved in this fantastic project that the whole country, the whole world, was talking about."
The test for Sihota and her team was to create a lasting legacy, for the venues themselves and also for sport in general.  The authority was funded by 26 authorities, comprising London boroughs along with Hertfordshire and Essex.  "We spent hours in boardrooms with our executive committee, and with all 26 of our authority board members," says Sihota.  "The Parks Act can be restrictive in certain circumstances.  So we felt the best solution would be to set up a charitable trust. This could maximise the development of those venues and the others it possessed.  It would ensure community benefits and a lasting legacy for the venues, the people and also the sport."
Reducing the Burden on the Taxpayer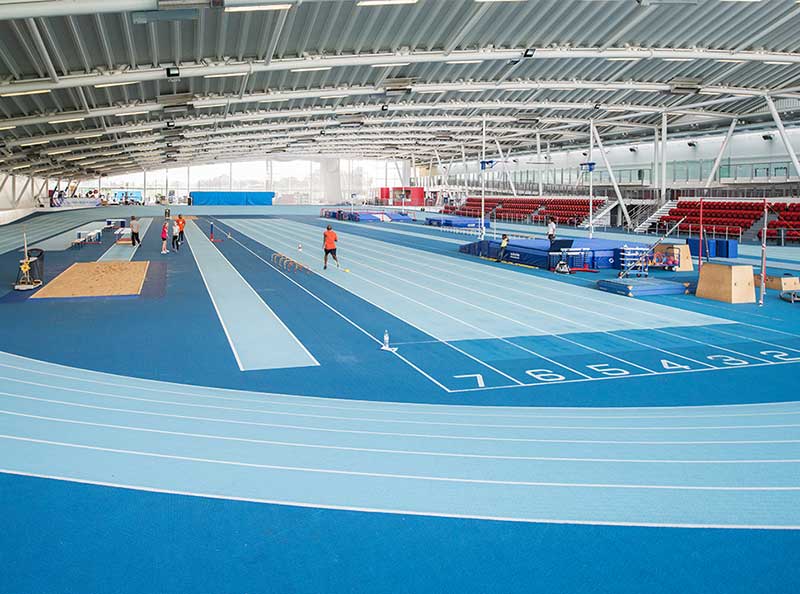 The three Olympic venues, the Olympic Velodrome, the White Water Centre, and the Hockey and Tennis Centre, were updated in 2014 and returned to the authority in 'legacy' mode. In 2015, they were transferred, along with the other eleven venues, into the Lee Valley Leisure Trust, now operating as Vibrant Partnerships.
"That was a spectacular day," says Sihota.  "On 1 April 2015, everything was transferred across, and our hard work really started. It was a case of ensuring that the venues were not only developed and able to grow to their full potential, but that the cost to the taxpayer, was reduced as well.  At the time it cost around £4 million just to operate them.  The authority was on a drive to reduce the burden on the taxpayer.  So we did quite a lot of planning and work around that.
I was fortunate enough to be one of the lead people in securing the first sponsorship deal for the legacy venues. This was a six-figure deal with Cycle Surgery, our partner at the Lee Valley VeloPark, for a retail outlet. It really was the icing on the cake for us, in terms of getting costs down and ensuring sustainability."
"It's Not Just About the Sport" – Making Venues Welcoming to All
"It is a work in progress," says Sihota. "vibrant Partnerships is working hard to increase visitor numbers and to increase the income that we are generating. We are also working to reduce the burden on the taxpayer and to ensure the venues and the 2012 sporting legacy can be delivered. They have to be sustainable."
A key philosophy is to ensure the venues are welcoming for everyone, not just keen sportspeople. "It isn't just about the sport," says Sihota. "You may be a young mum with toddlers, who can walk to our venues. The doors are open. You can bring a picnic along, or you can enjoy some coffee or snacks in our food outlets. Or you might be a sporting enthusiast who decides to cycle round the Olympic velodrome indoor cycle track where Bradley Wiggins set his record. We are trying to attract a variety of audiences. Families want to do things together, so what we want to do is create places where there is something for everybody. People can spend their quality time being active and spending time together."
Vibrant Partnerships is involving local communities and working with governing bodies to inspire athletes of the future – and others, too.  "We have an 85-year-old in Hertfordshire who is coming back to the White Water Centre to have a rafting experience to celebrate his birthday with his family."
Lee Valley Riding Centre a Huge Success Story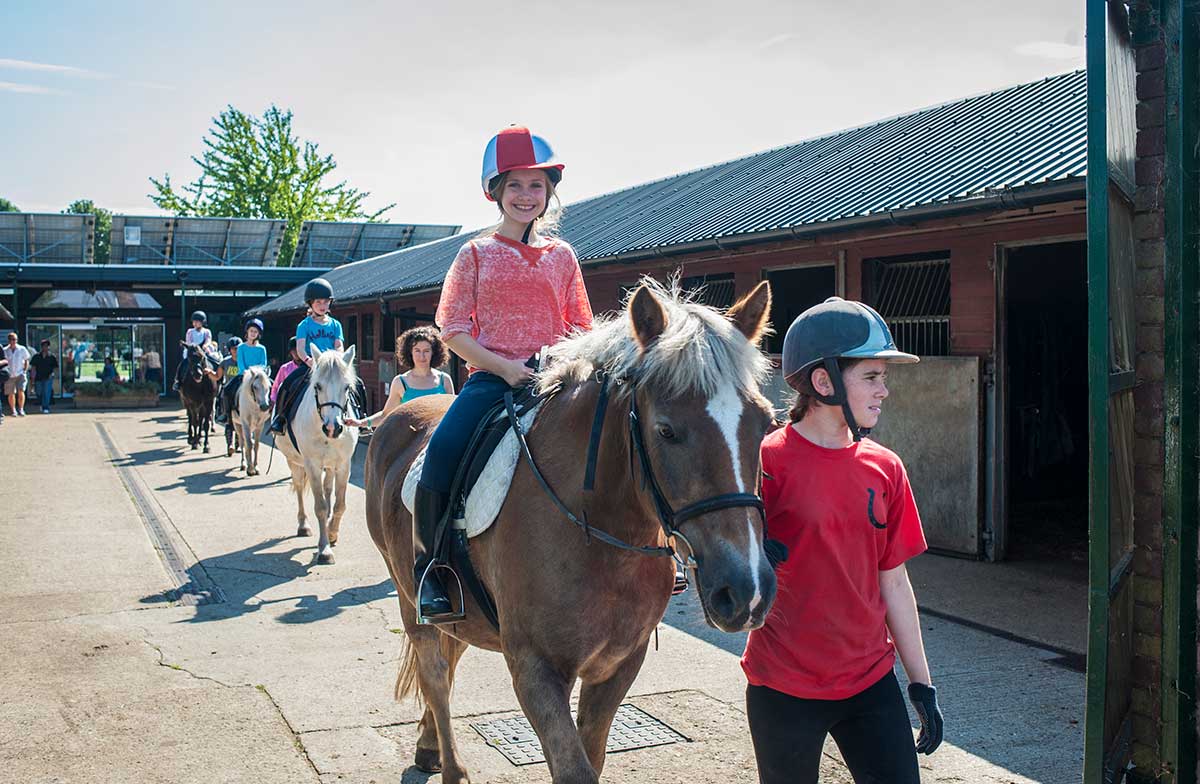 The Lee Valley Riding Centre is a huge success story.  It reaches out to all levels of riding ability, from complete beginners to advanced equestrians.  It is also renowned for its riding for the disabled programmes.
"The Riding Centre is one of our fantastic news stories," says Sihota.  "Some of the work we do is encouraging people who are disabled to get involved with horses. It helps them to grow their confidence. We also do sessions with school children. We had a young Muslim girl who took part in one of our school group sessions. She has been coming weekly ever since, with her mother, and they have bonded and become much closer as a result. Her confidence has soared. It's those stories, those moments, that we treasure."
Part of a Greater Whole – the Importance of Community
In order to become an integral part of the local community, Vibrant Partnerships works with partners. "We work with the local tourist board," says Sihota. "We also work with other charitable organisations- we do a lot of work with Age UK, with the local authority, schools and colleges, and local businesses."
The aim is to ensure that Vibrant Partnerships is bedded into the community, and is seen as part of it. "On our own we are not able to do great things. We can do good things, but to become great we need to be knitted into that infrastructure, to ensure we become part of a greater whole."
This strategy has enabled Sihota and her team to increase the footfall by about a quarter, and the turnover from the food and beverage offering by 50 percent in the last eighteen months.
"In terms of the income across the venues, that has grown by about 20 percent. But we have also reduced the cost. The venues cost around 4 million when we took them over, and we have now reduced that by about a quarter. So, all positive; all good."
Standard Marketing isn't Enough – Thinking Outside the Box
Marketing is an intrinsic part of the Vibrant Partnerships success story. "We have a really good head of marketing, Karen Edwards – she has been driving that for me," says Sihota. "We are looking at how we can inspire people.  Alongside marketing on our website and on social media, we also do traditional bits of marketing and PR pieces.  We also have local school groups with whom we work on an annual basis, and they publicise our venues for us."
Sihota is keen to keep the diverse identities of the individual venues, rather than subjecting them to corporate branding, and, to that end, a number of micro-sites have been set up to publicise them.
Vibrant Partnerships, all About the People
For Sihota, the most important aspect of the job is the people.  "It's all about the visitors that come through our doors, and the partners we work with.  It's about our colleagues. The aim is to find something interesting for them, so that when they wake up in the morning they want to come into work. It's vital people enjoy
what they are doing.  That could be building an urban beach, as we have done at our White Water Centre.  Or it could be looking at the play area in Lee Valley Park Farms. It's about ensuring that we get all colleagues involved in different aspects of the business.  Nobody has to sit at a desk all day, unless that's what they want. There is always the opportunity to do a lot more, to get involved in some of the exciting projects."
In conclusion she says:  "It's a lot of balls to keep in the air. But I wouldn't have it any other way. It's tremendously exciting. I think that where we have been really fortunate is working with our client, Lee Valley Regional Park Authority. They have great venues, and are encouraging and supportive.  They work with us to make them into great destinations, as we help them grow their venues."