Barbie has listed her Malibu Dreamhouse on Airbnb for the first time ever. The luxury beach house was available next week for a two-night stay, but has already sold out.
To celebrate the 60th anniversary of Barbie, created by Mattel in 1959, the Airbnb listing highlights the most enticing features of the doll's house.
Barbie writes on Airbnb: "Available for a one-time, two-night stay, but I promise the memories will last a lifetime."
She adds that it's "a once in a lifetime chance".
Open spaces and ocean views at Barbie's pad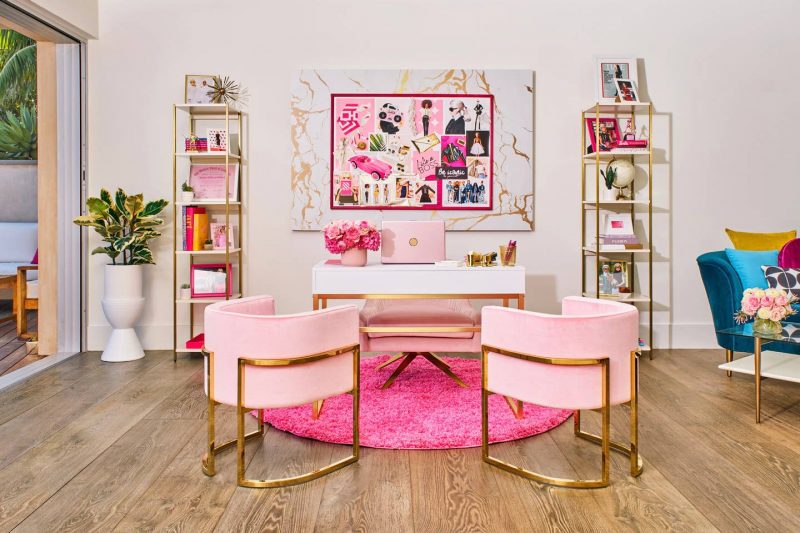 Located in Malibu, obviously, the Dreamhouse has three floors with open spaces and ocean views, as well as an infinity pool, personal cinema, walk-in closet, and office.
It also boasts a hobby room, meditation terrace, sports court, outdoor dining area, two bedrooms, and a kitchen – all featuring pink accessories and decor.
"And whether you're enjoying an outdoor meal, watching a movie in my personal cinema, or making s'mores under the stars, the best part is just being together," says Barbie.
Dreamhouse features an infinity pool and sports court
According to the listing, Airbnb will make a donation to one of the charities involved in the Barbie Dream Gap Project on behalf of the lucky guests.
"My Dreamhouse is the perfect place to be inspired and learn new things," adds Barbie. "I hope it will feel like your Dreamhouse, too."
Guests staying next week will also get the chance to interact with some of Barbie's 'friends', including a fencing class with Ibtihaj Muhammad.
Barbie's closet includes life-size outfits
Gina Clarke-Helm will cook a meal at the residence for guests, who will also get a makeover with hairstylists from Mane Addicts Creator Collective.
They'll also meet celebrity hairstylist Jen Atkin, and will take a trip to the Columbia Memorial Space Center with pilot and aerospace engineer Jill Meyers.
Amid the emerging trend for innovative overnight experiences, the Sydney Tower Eye has partnered with Koala to offer 'Sydney's Highest Sleepover'.
Images: Airbnb