Bompas & Parr is launching its first international studio in Hong Kong. The new studio, led by Josh Ng, will work to increase the scale, volume and ambition of installations in Asia.
Bompas & Parr has had several projects across Asia, in Hong Kong, Singapore, Seoul, Kuala Lumpur, Beijing, Taipei, Tokyo and Bangkok.
The new studio aims to capitalise on the cultural and creative industries in Hong Kong, which contributed $111.8 billion to the economy in 2017.
Bompas & Parr's studio in Hong Kong will be led by Twins Kitchen's Josh Ng, who has extensive knowledge of experiential F&B.
Cultural and creative industries in Hong Kong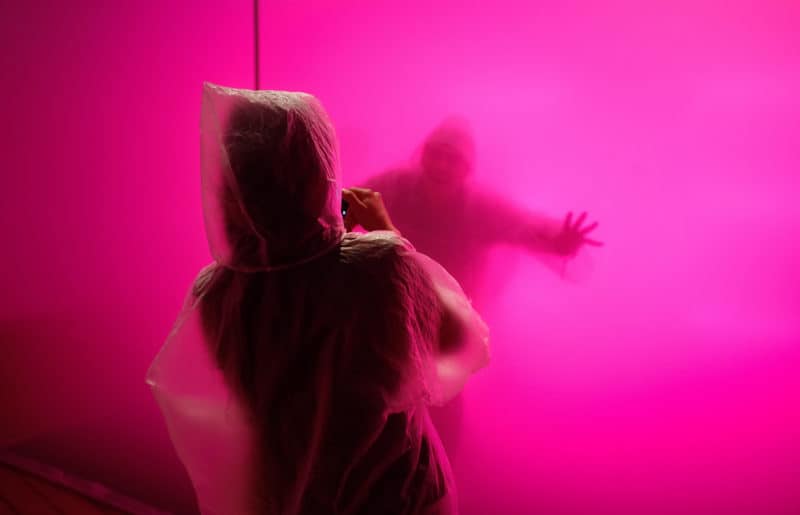 Ng was born and raised in Hong Kong, and believes that interior design and visual interaction stimulates the audience to experience the food itself.
Bompas & Parr's previous collaborative projects in Asia include 'Spirited Forecast' in Tokyo, 'Where Explorers Meet' in Singapore, 'The Single-Opticon' in Taiwan, 'The Flavour Condctor' in Kuala Lumpur' and 'Sausage Social' in Taipei.
As part of the launch of the new studio, Bompas & Parr is creating a series of its signature architectural jelly moulds of Hong Kong landmarks. The edible landscapes will be available at INTERVAL in July.
Fans are invited to nominate which HK icons they would like to see modelled using the same programmes used by architects.
Jelly moulds to depict landmarks in Hong Kong
Entries can be sent to rowena@bompasandparr.com, or tag @bompasandparr on Instagram by June 17. Successful participants will be given their own mould on the launch at INTERVAL.
Sam Bompas, director of Bompas & Parr, said: "While the creative industries in both London and Hong Kong have faced a dynamic time of late, we treat this as a goad to creativity.
"Bompas & Parr was forged in the early days of the 2008 financial crisis and this shaped and honed our practice, giving it the vigour it has today.
"We are enormously excited about opening in Hong Kong in 2020 and look forward to realising most swashbuckling and ambitious projects."
'Working with different creative parties in Asia'
Josh Ng, HK lead of Bompas & Parr, added: "I am very excited to represent Bompas & Parr in Hong Kong.
"Hong Kong is the perfect creative hub for Bompas & Parr to expand into Asia. We are looking forward to being collaborative and working with different creative parties in Asia."
Bompas & Parr recently released a new trend report, Fluid Landscapes, in which they explore behavioural changes as a result of coronavirus.
Prior to that, Bompas & Parr announced a hand sanitiser design competition, with the designs to be displayed at the Design Museum.