dan pearlman, a leading brand and experience architecture group, is working to develop the strategic and communicative destination profile of a new district in Berlin-Mitte, Am Tacheles.
The dan pearlman Group is pleased to be working on a new city neighbourhood in Berlin, Germany. Am Tacheles is located between Friedrichstraße, Oranienburger Straße and Johannisstraße, and the foundation for the new neighbourhood was laid on 19 September 2019, on the historical area of the Friedrichstraßenpassage in Berlin-Mitte.
The developer behind this new project is pwr development, which intends to combine a place for living, working and shopping with art and culture.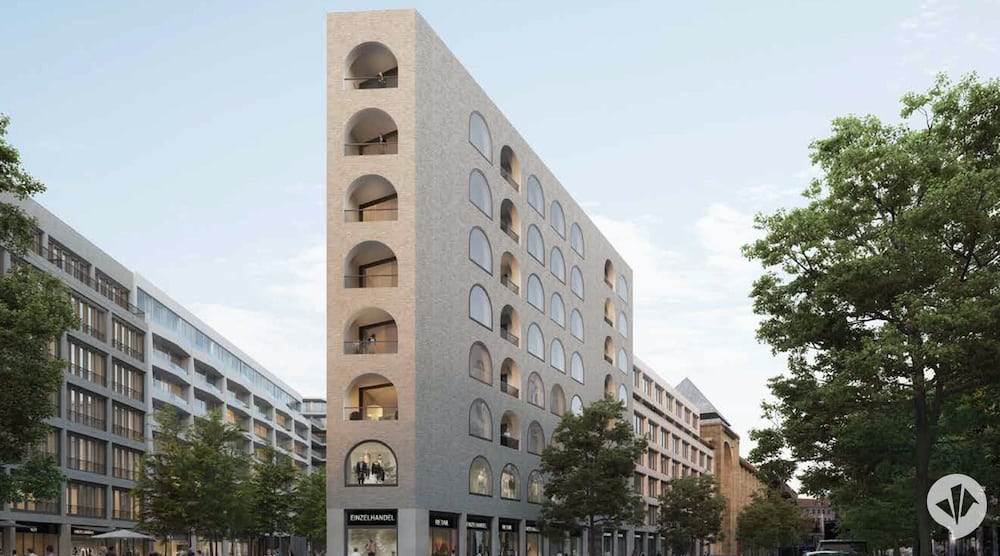 A contemporary new neighbourhood
Basel-based architecture office Herzog & de Meuron developed the urban planning for the new area, taking into account the history of the location. The project will transform a previously fallow piece of land into an open, contemporary and lively new neighbourhood.
Two agencies of the dan pearlman Group are working on the Am Tacheles project; dan pearlman brand architecture and spring brand ideas. dan pearlman brand architecture worked on the strategic district development, as well as looking at brand positioning. Meanwhile, spring brand ideas developed a holistic communication and design concept, taking into account the umbrella brand and the office brands.
The destination concept of this new neighbourhood builds upon the area's rich and diverse history, and the project aims to reclaim this part of the city as a space for all.
In addition to Herzog & de Meuron, pwr also called upon the talents of Berlin-based architecture firm Grüntuch Ernst as well as the office Brandlhuber + Muck Petzet in order to bring the project together.
Herzog & de Meuron are responsible for the art direction of Am Tacheles, ensuring that the finished project will be balanced, bringing together different types of buildings in a harmonious fashion. For project planning, they are working with Aukett + Heese, RKW architects and Vogt landscape architects.
Last year, the dan pearlman Group created an experience destination for the new Kölle Zoo store in Esslingen, Germany, providing a new pet-friendly shopping environment with a feel-good atmosphere.