Leading children's brand company DHX Brands, will be launching the first ever Teletubbies FEC design in collaboration with theming specialists Paragon Creative at the Euro Attractions Show 2017 in Berlin.
The launch of the turnkey solution using DHX Brand's Teletubbies IP is the first time the designs have been presented to the attractions industry. The immersive experience will allow young guests to visit the Teletubbies' Home Dome and Home Hill.
The company has teamed up with Paragon Creative to create a series of indoor attraction designs using key characters and elements from DHX Brand's including Teletubbies, In the Night Garden and Twirlywoos.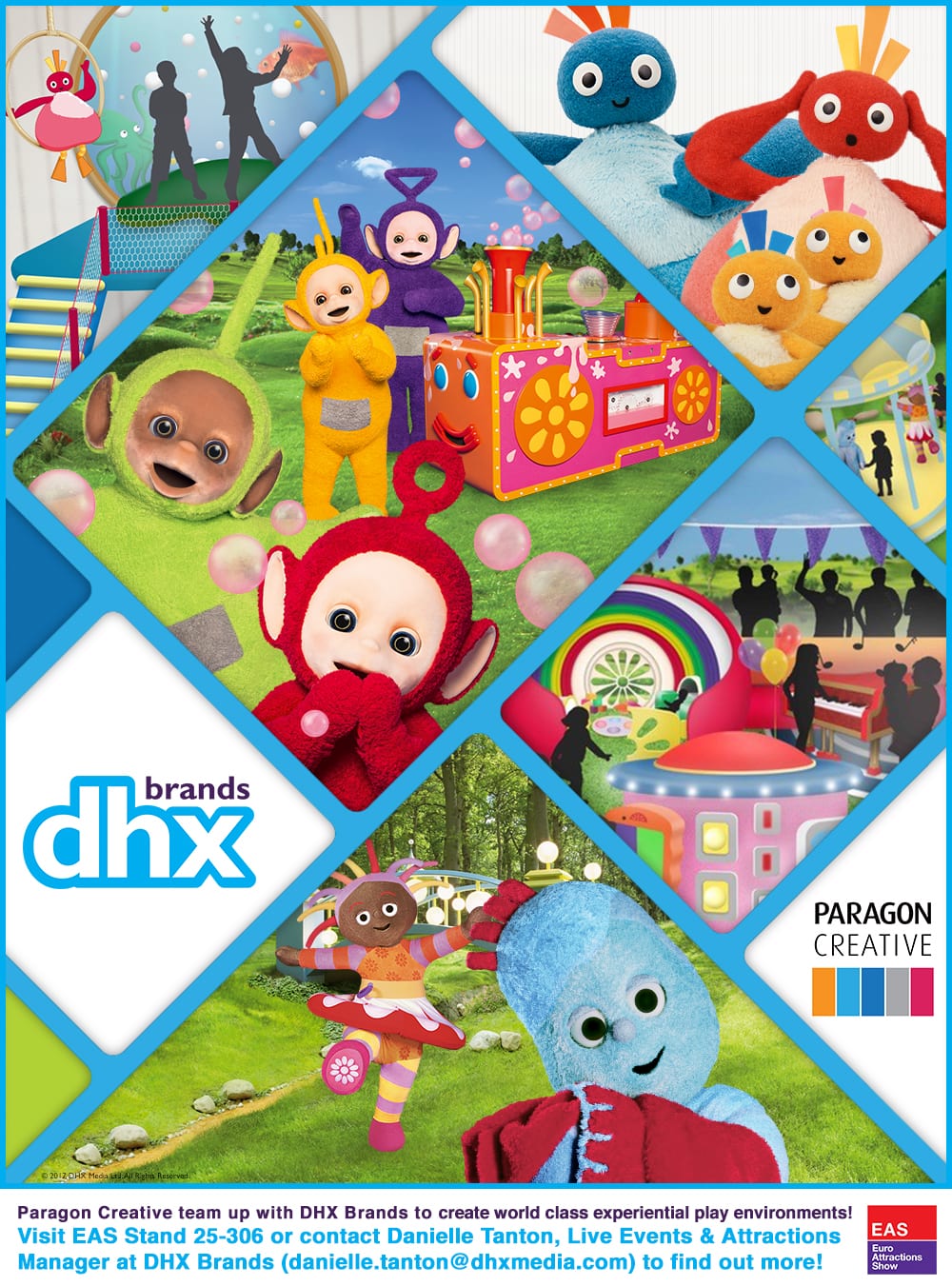 Paragon Creative will provide their specialized design, manufacture and build expertise across a range of LBE attractions from Family Entertainment Centre (FEC) concepts to themed rides for the UK, continental Europe and Middle Eastern markets.
The company will celebrate the 20th Anniversary of the Teletubbies as well as the launch of the FEC design on Tuesday 26th September on Paragon's Booth 25- 306.
DHX Brands also have a number of opportunities available across non-ticketed, live shows, and indoor and outdoor attractions across their extensive portfolio including recently acquired Peanuts, the home of Snoopy and Charlie Brown.
To arrange a meeting with DHX Brands contact Danielle Tanton, Live Events and Attractions Manager on danielle.tanton@dhxmedia.com.
To meet with Paragon Creative contact Jonathan Bonner, Development Manager – Theme Parks & Leisure on jonathanbonner@paragon-creative.co.uk. 
Paragon has two booths at the show- in addition to the attractions booth with DHX Brands, Paragon's theming capabilities are showcased on Booth 25-205.
The Euro Attractions Show 2017 will take place in the Messe Exhibition Centre, Berlin from 26-28 September 2017.